Author:Marisa
Submission Date:2020-09-23
Views:0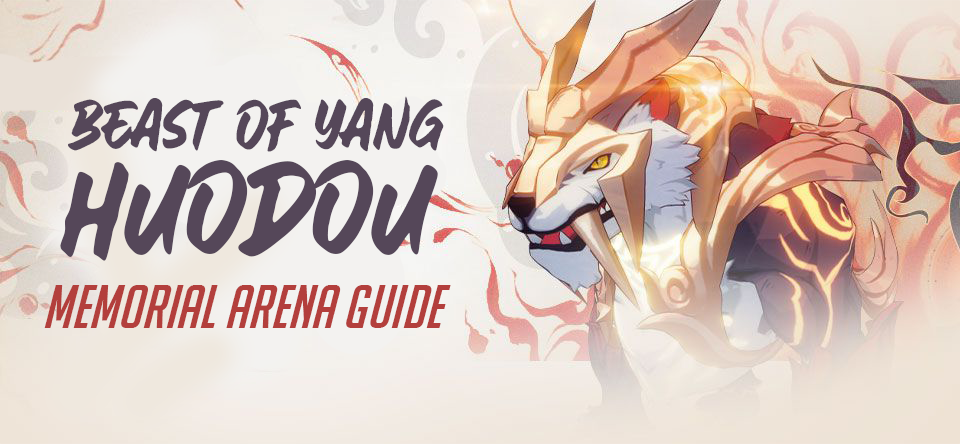 This guide is a text form of this Huodou Youtube Guide. Watch this if you prefer video. Note that I added more info on this walkthrough site.
INTRODUCTION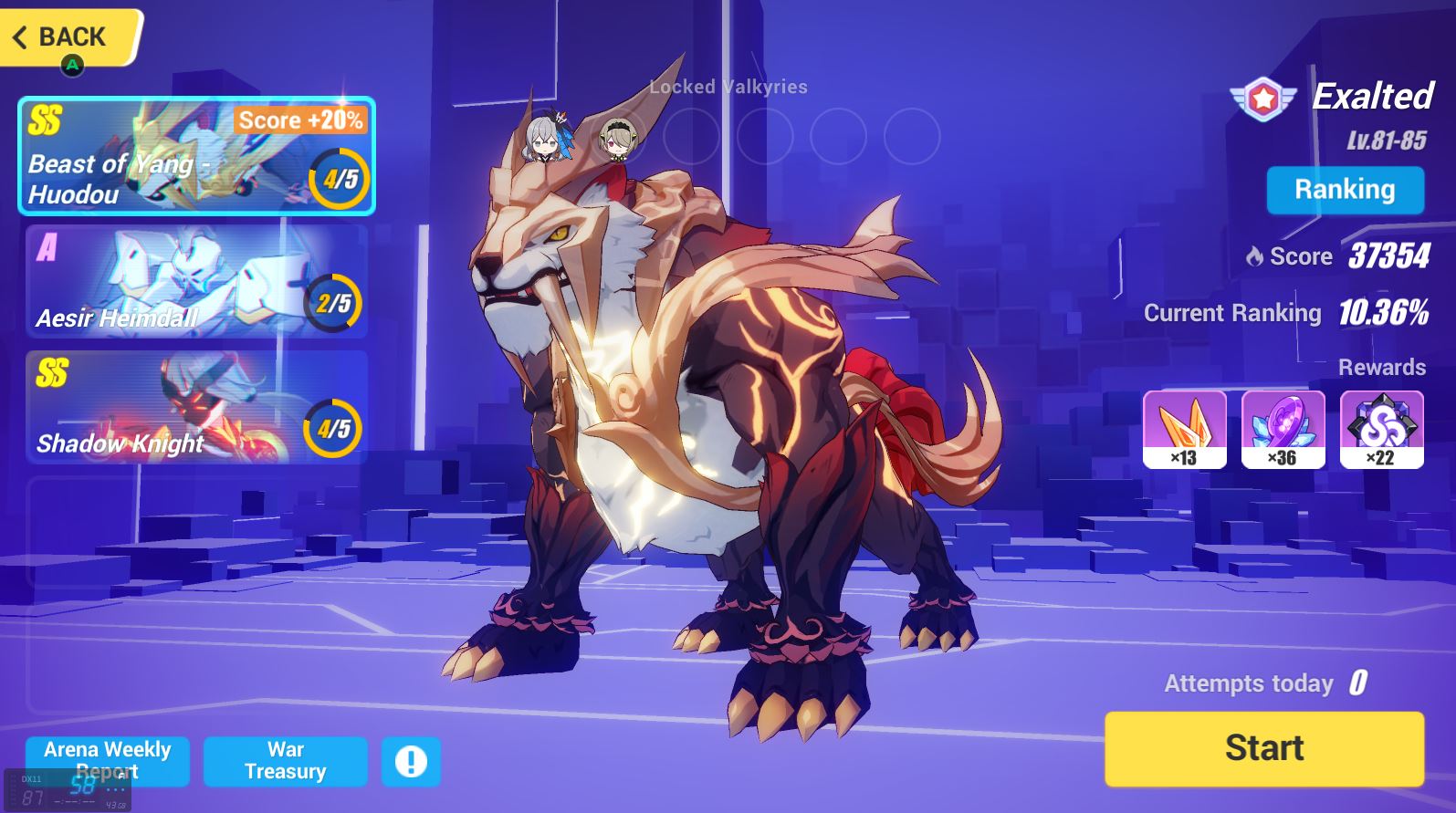 BEAST OF YANG - HUODOU
BIO-type
Has two lives and a fixed moveset (similar to Bright Knight boss). Can enter Burning State in phase 2, gains huge damage reduction.
Takes more damage while frozen or bleeding
Can also be time slowed and ignited. Immune to paralyze.
Has no specific damage resistance or immunity outside of Burning State. So, any damage type works
Recommended valks: Twilight Paladin, Herrscher of Reason
PHASE 1
Phase 1 is just the phase to kill Huodou while farming some SP. Note that his moveset is always the same.
PHASE 2
Arena timer stops when Huodou is transitioning to Phase 2 (similar to BK)
Huodou immediately starts Phase 2 by entering Burning State
Burning State gives Huodou huge damage reduction and burns everything around it.
Huodou gains a Rime Trauma during Burning State. Maxing out Rime Trauma will freeze Huodou and knock him down for 6s. Huodou loses all damage reduction during this period.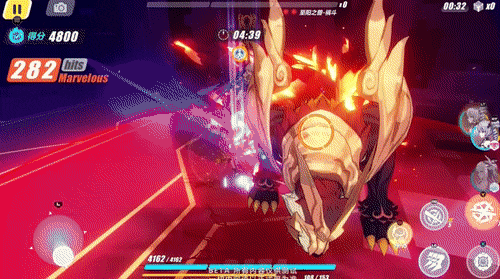 Huodou entering Burning State; burning everything around him and gain Rime Trauma
CHARGING THE RIME TRAUMA
If you want a good score, you need to quickly max Huodou trauma and finish him while he's downed.
Some common methods to max Huodou trauma quickly: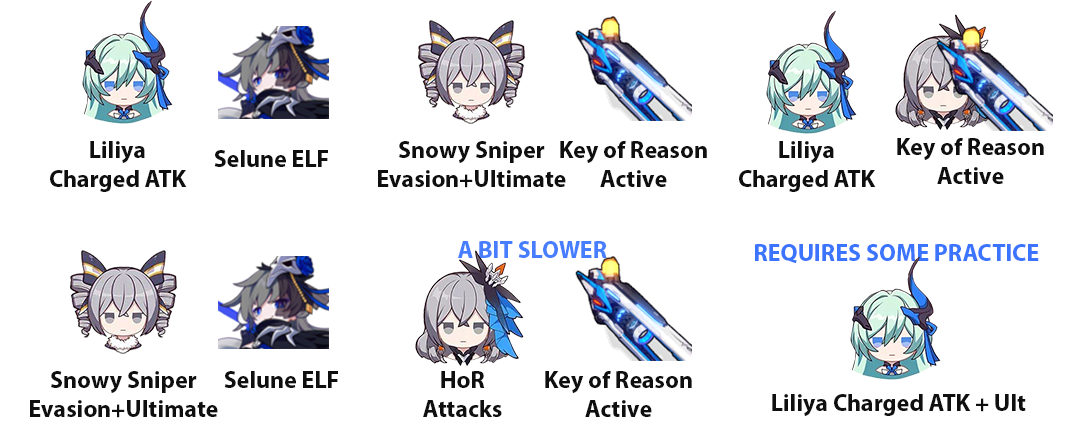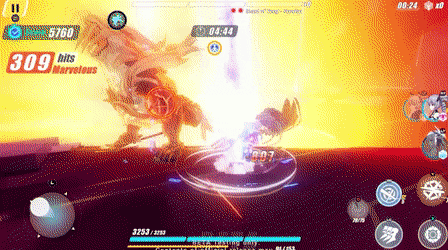 Snowy evasion + ultimate + Key of Reason maxing out trauma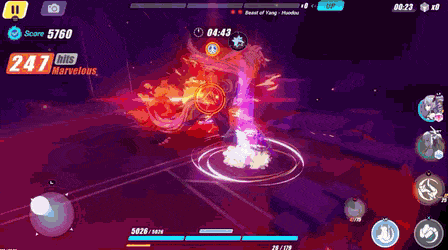 Liliya charge + ultimate maxing out Rime Trauma

[ Liliya can charge the trauma fast! Amazing Vodka~ ]
NOTE ON RIME TRAUMA
When Rime Trauma is 60% charged, Huodou will start its Core Blast (explosion attack). If he successfully explodes, Burning State will end (and Rime Trauma disappears)
Every time you max out RIme Trauma, the next time Huodou enters Burning State, the Rime Trauma will have a bigger meter.
However, Huodou doesn't gain damage reduction when he enters Burning State the second time (and afterwards).
Image shows the increase in Trauma size. The trauma charge is from Liliya.
Recommended Teams and Gameplay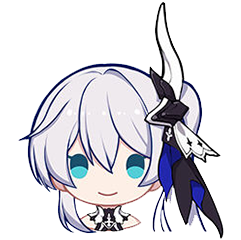 TWILIGHT PALADIN
I recommend using TP against Huodou - the gameplay is easy, and works well as f2p and geared options. A few gameplay examples:
DK SS TP with Key of Reason
This team uses Snowy and Key of Reason to max Rime Trauma.
F2P Team - DK BB TP
A completely f2p team. However, this team uses both Liliya's charged atk and ultimate to max Rime Trauma. Due to the strict cooldown, some captains might have trouble pulling this off.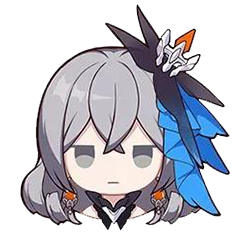 HERRSCHER OF REASON
HoR can fill Rime Trauma on her own (and using Key of Reason), Bring Liliya as the Blood Dance holder to have an easier time charging the trauma. Gameplay examples:
OTHER NOTABLE TEAMS
SK BB Meme [YOUTUBE]
DK BB SN [BILIBILI]
LE BB SS-SK [BILIBILI]
SS-SK SS BB [BILIBILI] - SS-SK budget run using Rebel's Blades
NS BB CH [BILIBILI] - Don't try this without Dirac set. Very painful.
AE BB VK [BILIBILI] - Score is not high enough for the cost.
CONCLUSION
That's it for this Huodou guide. If you want to find more team for this boss, use Penguin's Honkai Helper or go to 3rdguide site. You can also visit the Official Honkai Discord and ask around~

[ Bye kancho~ ]