Hello this is Nico and The following content is my new role profile and strategy.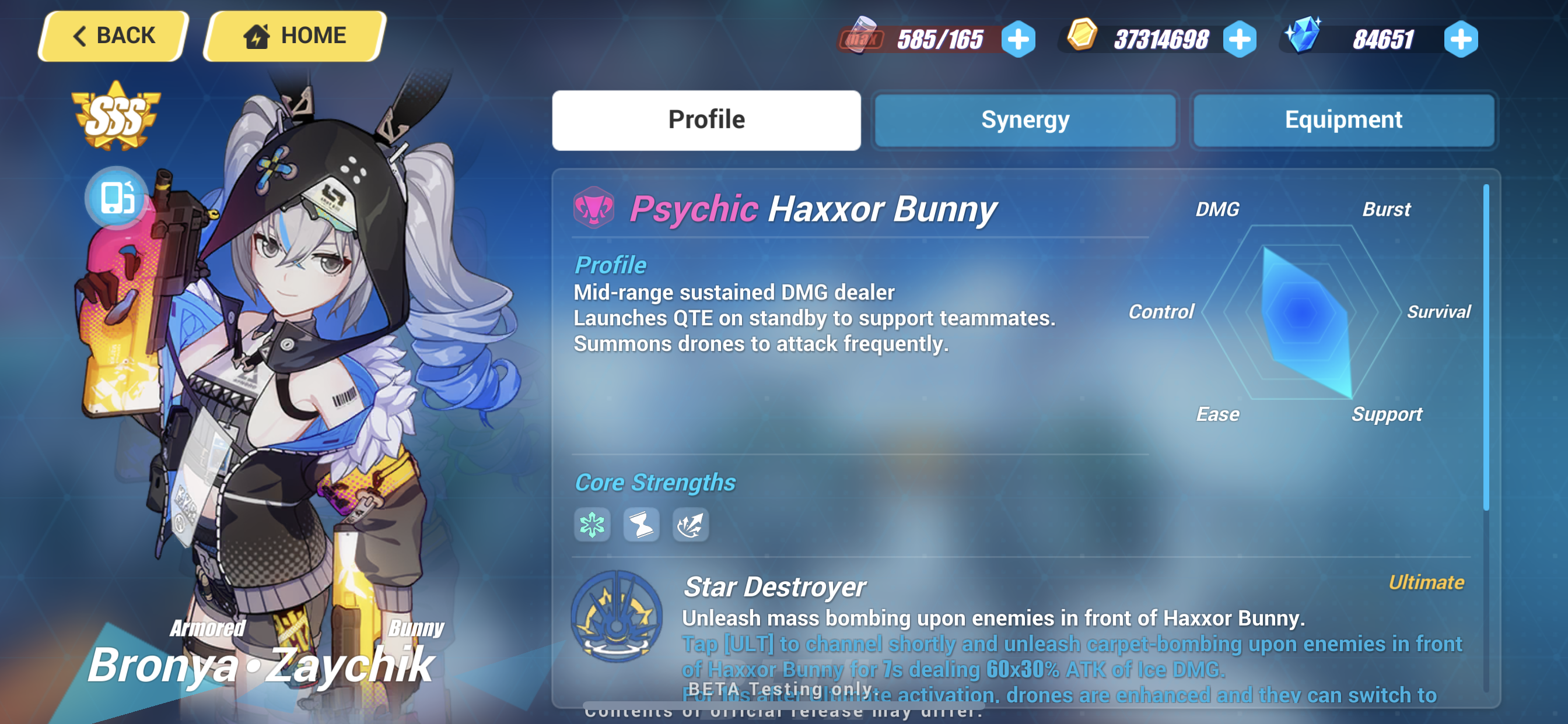 Her main feature are Background , Ice Elemental Support, Automatically increase spand Easy to get. (Everyone must get it, no reason! ! !)
She has a strong combat ability at the S-level
Next is an introduction to her core skills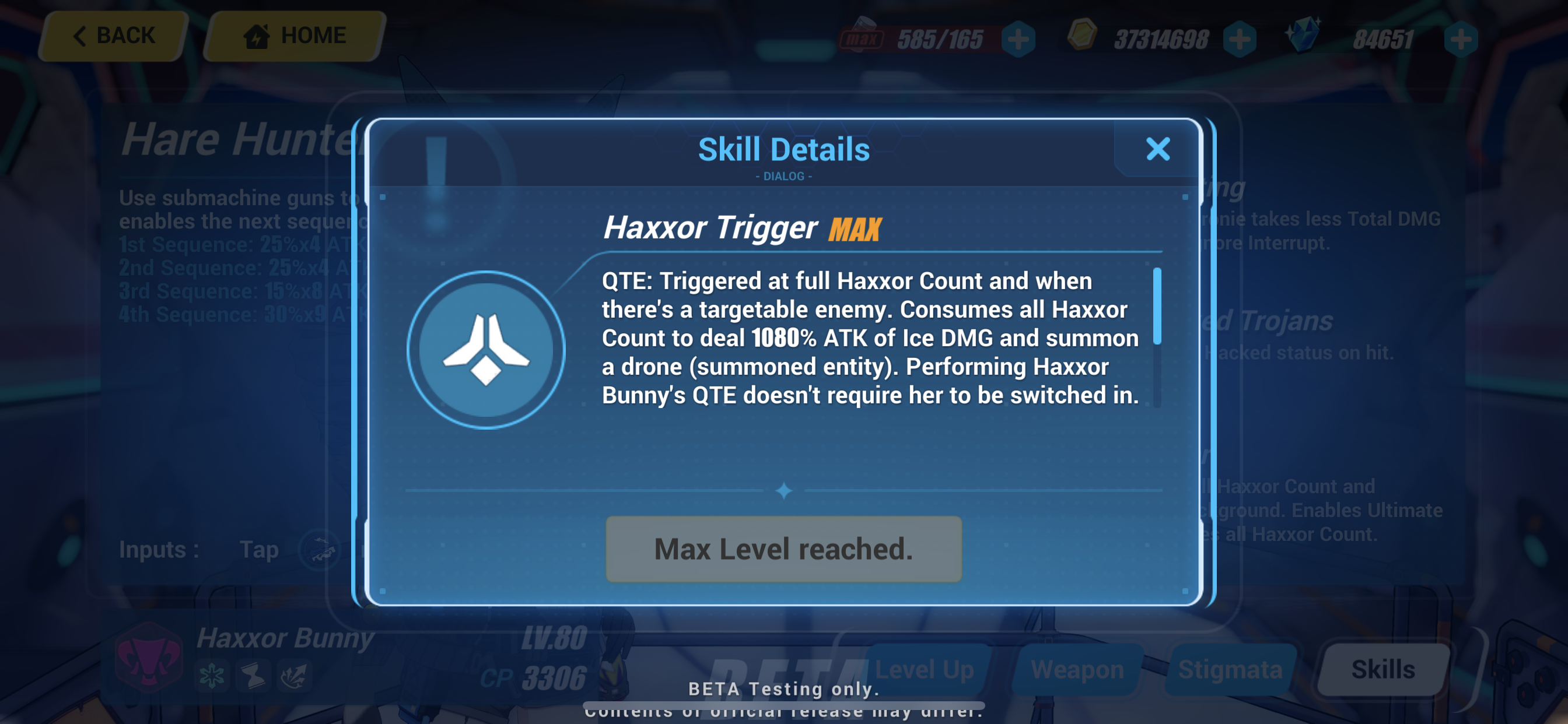 Off-court QTE mechanism is her core skill, QTE can also release ultimate skills when the SP is enough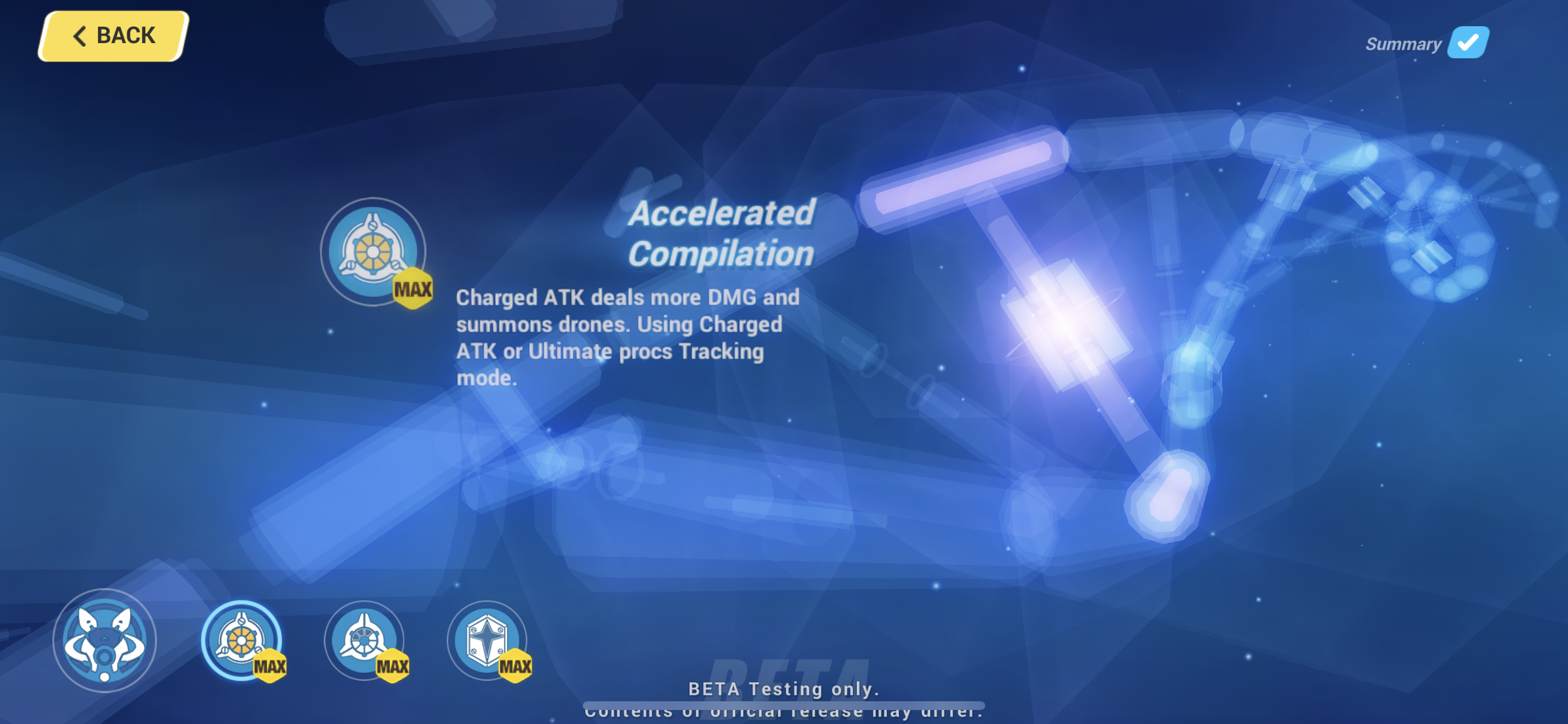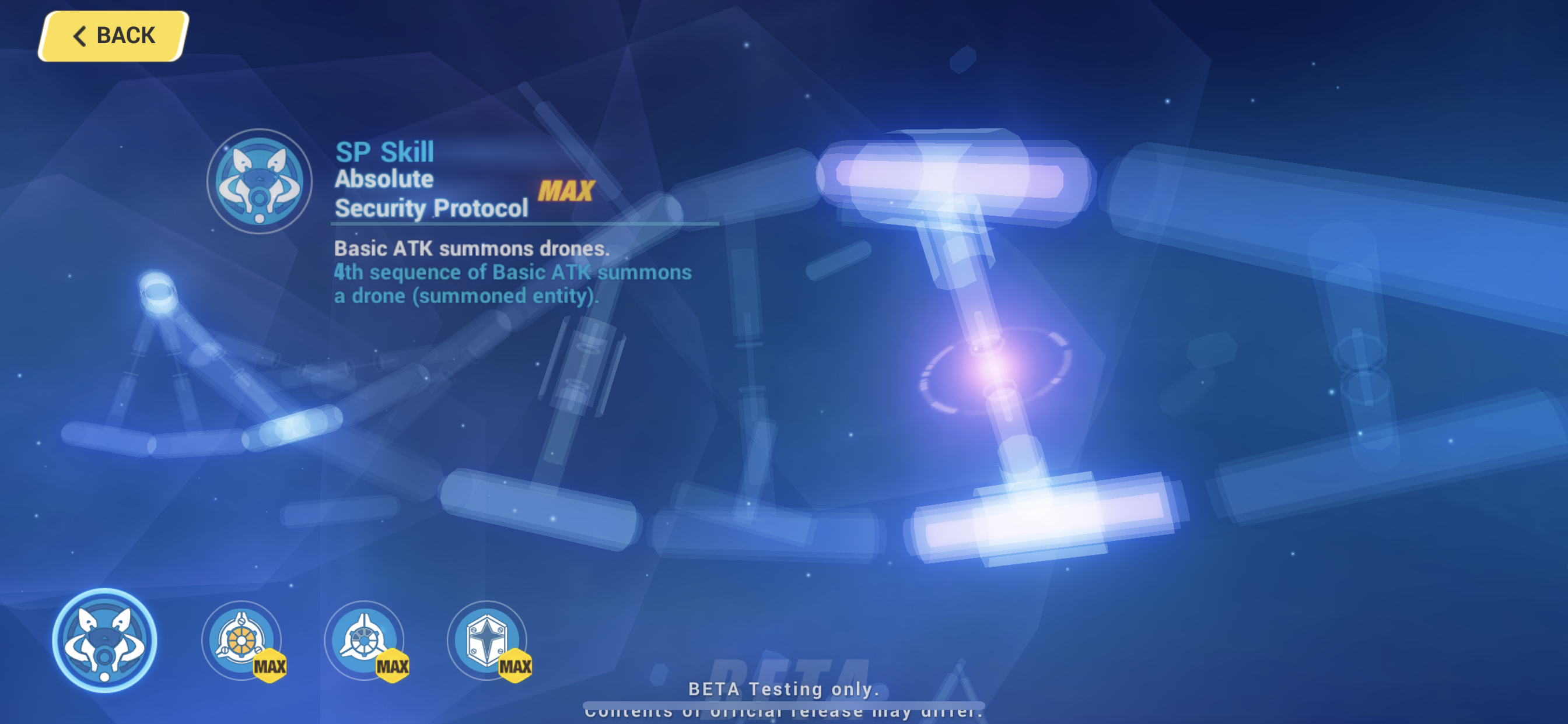 Her QTE needs to be triggered by a 20-layer count, which requires a drone attack to recover.

The drone can be summoned by her normal attack fourth attack (summon one), charged attack (summon two), QTE skill (summon one) and special move (summon two)
There are at most two drones at the same time, lasting 30 seconds, additional summons will extend the drone duration by 10 seconds.
It seems very complicated, but the captains only need to make a charged attack in actual combat and replace. QTE will trigger soon. with QTE I can assure you that the drone will always be there XD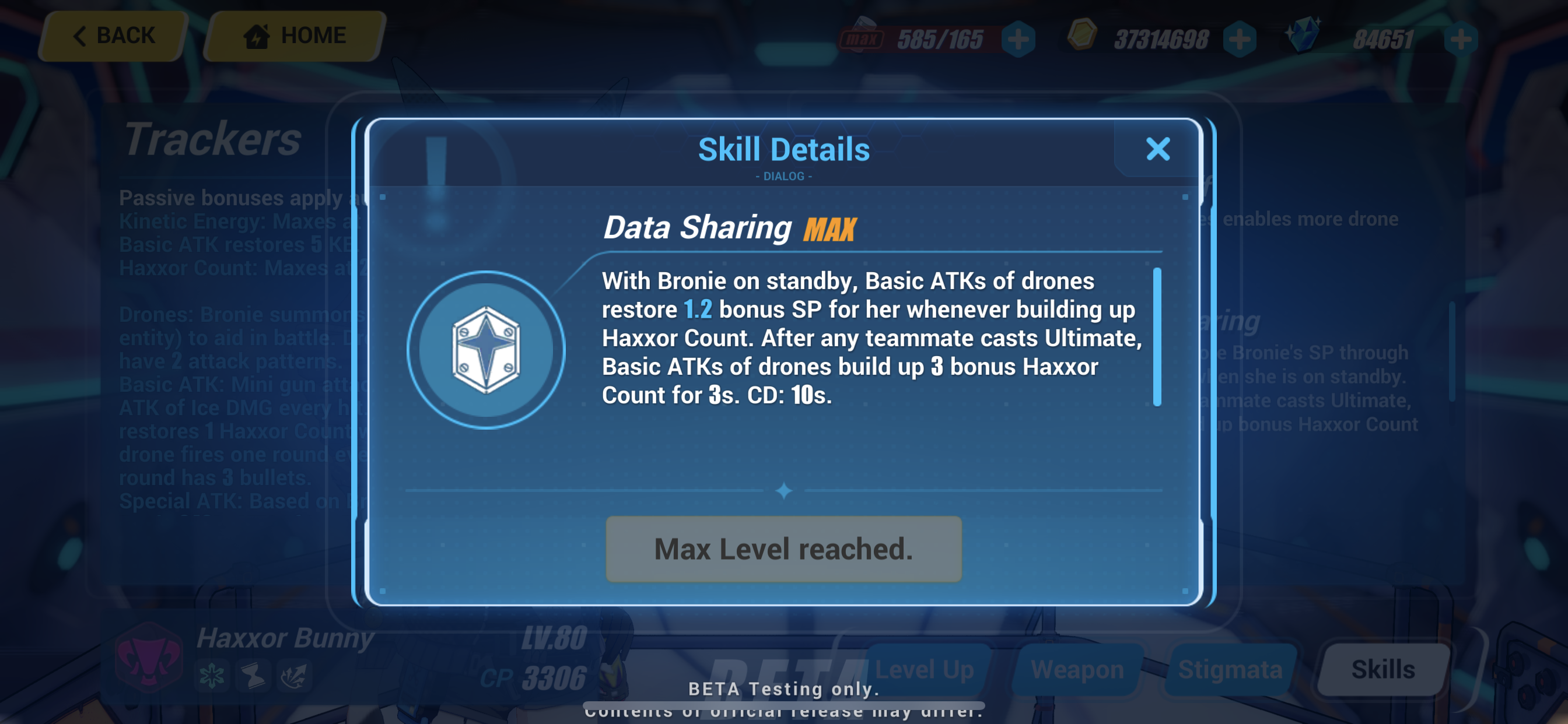 The best way to get SP in actual combat is not to play
The drone's normal attack replied to her sp
The charge branch attack of other characters in the team restores her sp.
Stigmata and Weapen.
Cruscher Bunny 19C (the best) or Key of Reason or PRI
als for Sigmata:
Turgenev, especially the Turgenev T and B, are very suitable for the captains who lack the elemental support stigmata.
Turgenev B is the core. After attacking the enemy, the entire elemental damage of the team's characters and summons to the enemy will be increased for 6 seconds.
Turgenev T increases the freezing damage of self and summons, and when the lower effect exists, it unconditionally increases the total damage of the whole team's characters and summons
Turgenev T anf B two-piece set allows B effect to be extended by the user or its summon attack, and once again increases the all-element damage suffered by the attacked enemy
T&B damage increase and vulnerability are very high, and have good versatility (can be used for the blood dance launcher or any character), very, very, very recommended to get. i need more Euro XD.
Turgenev M only applies to Bunny and activates the three-piece effect.
The three-piece suit once again increases the total damage of the user and its summons, and the ice elemental damage of the entire team's characters to enemies with Turgenev B effects.
Replace stigmata:
1. Jinshentan TMB or Jinshentan TM Netow B ( Continuous damage and burst damage )
2. Gluttony T Beachparty M Netow B (omnipotent XD)
3. Ogier T Fuhua musician M B (Novice player)
4. Edmondson TMB (come on bro! Ogier and Musician ist reaaaaaaly easy to get!)
DMG assessment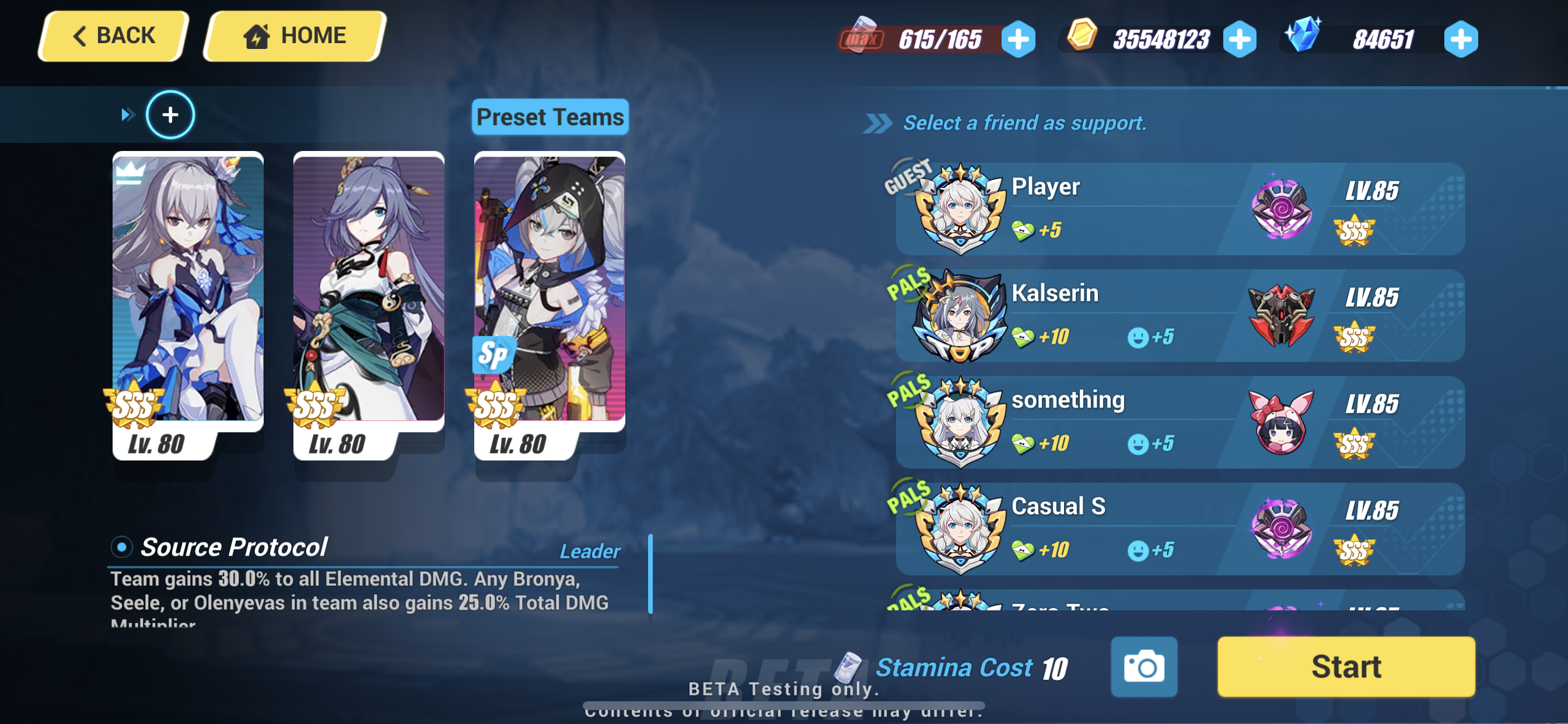 Herrscher Two rounds of normal attacks, switch Fuhua three black attacks and branch attacks, use weapon skills
rabbits or Rose to trigger jinshentan/turgenev, change Herrscher and shoot four rounds, change fuhua ultimate skills, rabbit qte and ultimate skills Herrscher ultimate skills transfer Four laps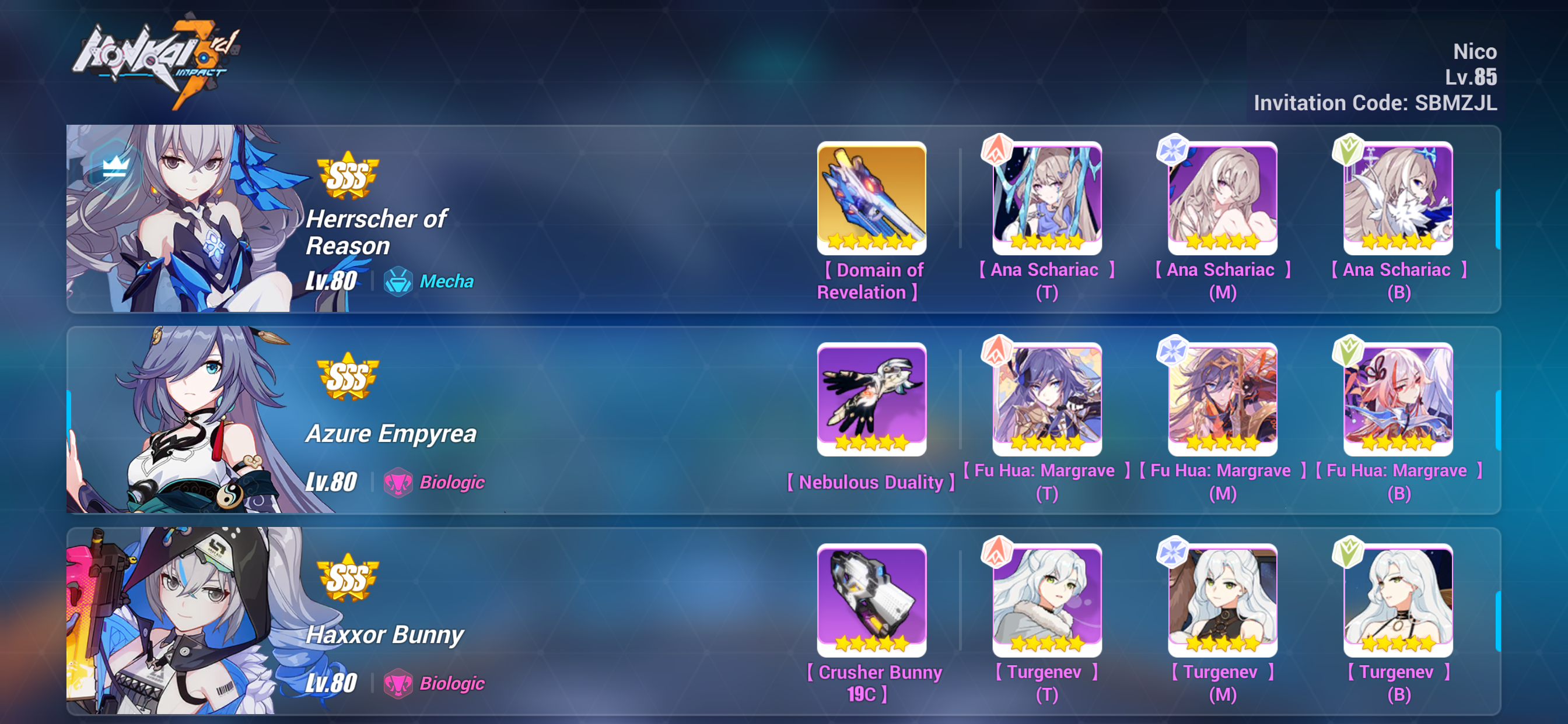 Summary: Very good ice elemental Support. ice injury is better than blood dance, the character must get Turgenev T &Bto have high damage. If the crystal is more than 14000, it is recommended to get it. If not, using jinshengtan will also have a very good effect.
Thank you for your attention, this is my mailbox: donglingnico@foxmail.com
welcome to discuss with you.