Home
 > 
 >  
Sweet Memories Event: Gifts Guide
back
Author:Scino
Submission Date:2019-01-26
Views:1646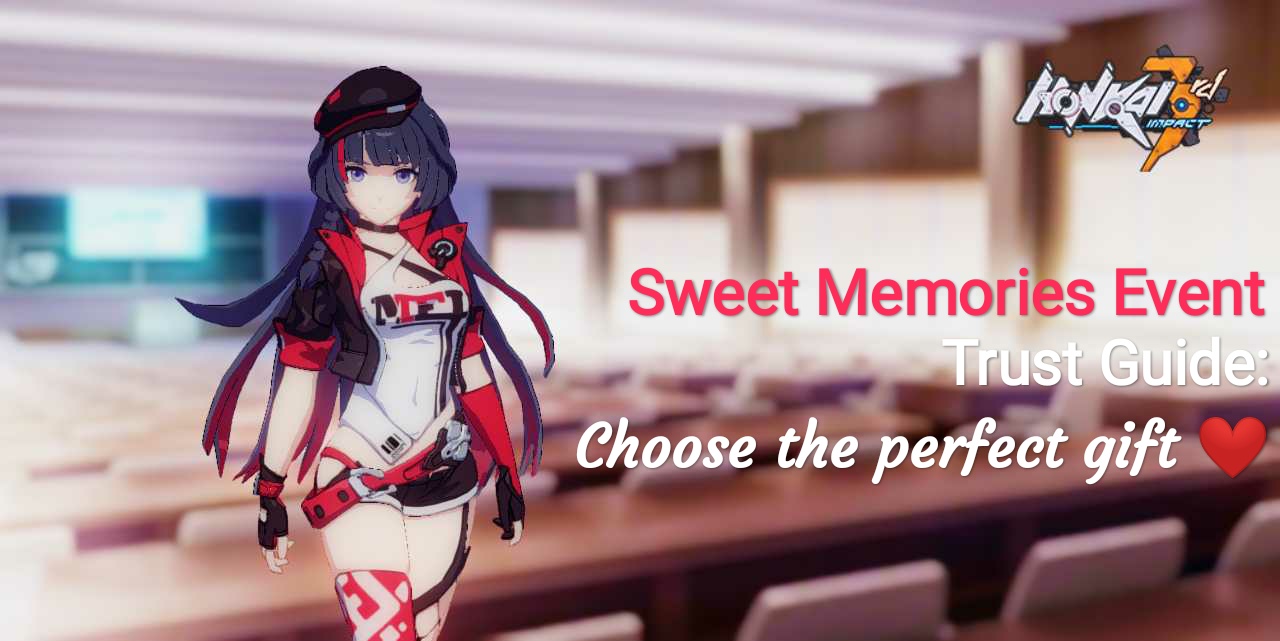 [Event Time]
2019 January 23 - March 5
[Rewards]
Soda Pop Caps
Holiday Outfit Coupon
[Introduction]
During the [Sweet Memories Event], Captains can gain Valyries' [Trust Points] by giving presents to Valkyries in their contact list.
Once Captains gain enough [Trust Points] of a certain Valkyrie, it will: raise her [Trust Level], reward Captains with [Soda Pop Caps] and unlock special Valkyrie stories.
Captains who reach a high enough [Total Trust Level], will be rewarded with [Soda Pops Caps] or a [Holiday Outfit Coupon] according to the Event Phase.
[Soda Pop Caps] can be exchanged for items in the [Event Shop].
How to maximize [Trust Points] gained by giving gifts to different Valkyries?
Basically, each Valkyrie has a certain [Favourite Gift Type] and a specific [Favourite Gift].
That means that giving the same gift to different Valkyries can produce a different amount of [Trust Points] depending on the Valkyries' [Favourite Gft Type].
So, it's a good idea to choose a [Gift] of the right type to give to the right Valkyrie.
[Valkyries' tastes]
Valkyries' [Favourite Gift] and [Favourite Gift Type] are hidden by default, until Captains give to Valkyries' their favourite gifts.
Images below reveal all of them.
Remember: Gifts of the same type will give the same amount of [Trust Points] to the same Valkyrie. It doesn't matter her specific [Favourite Gift].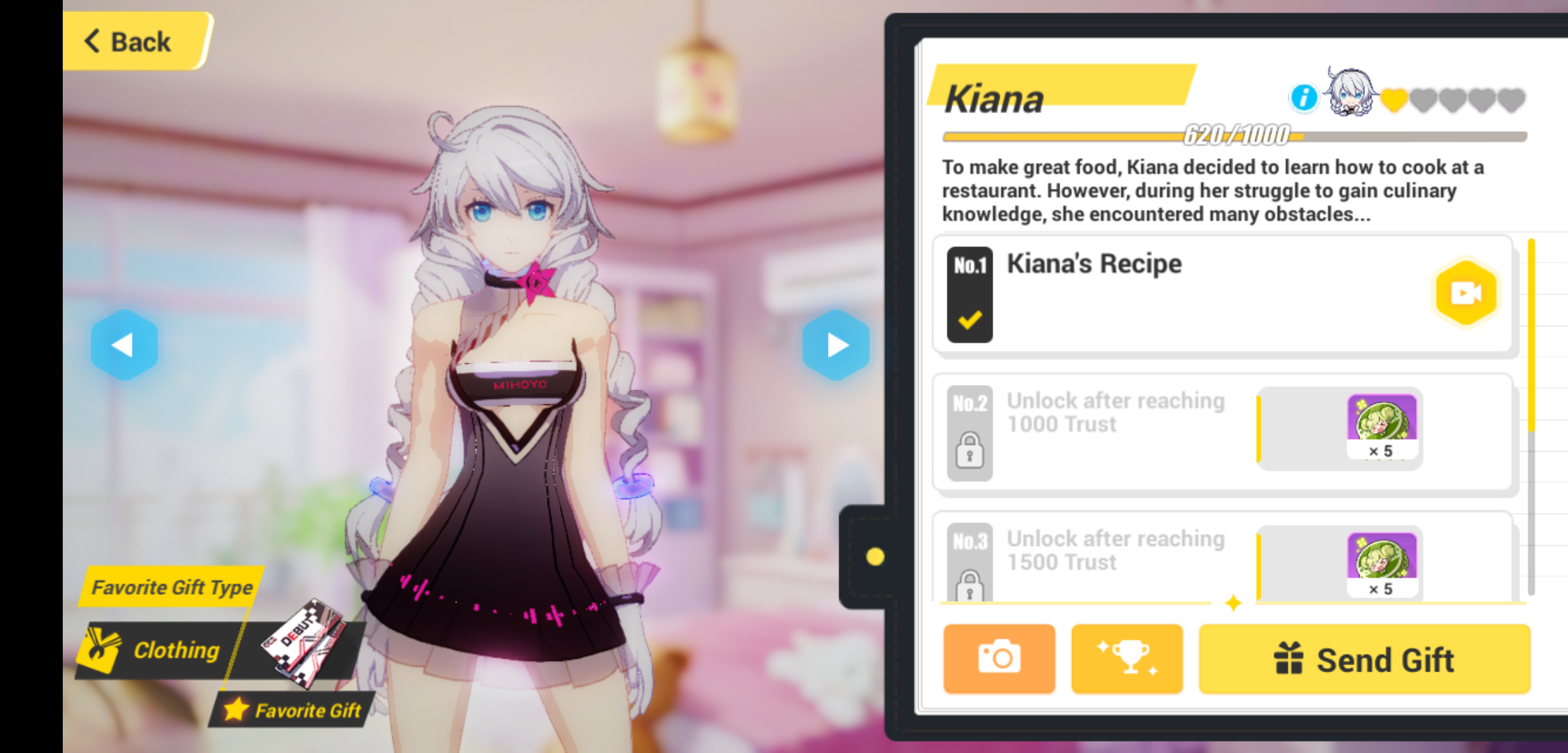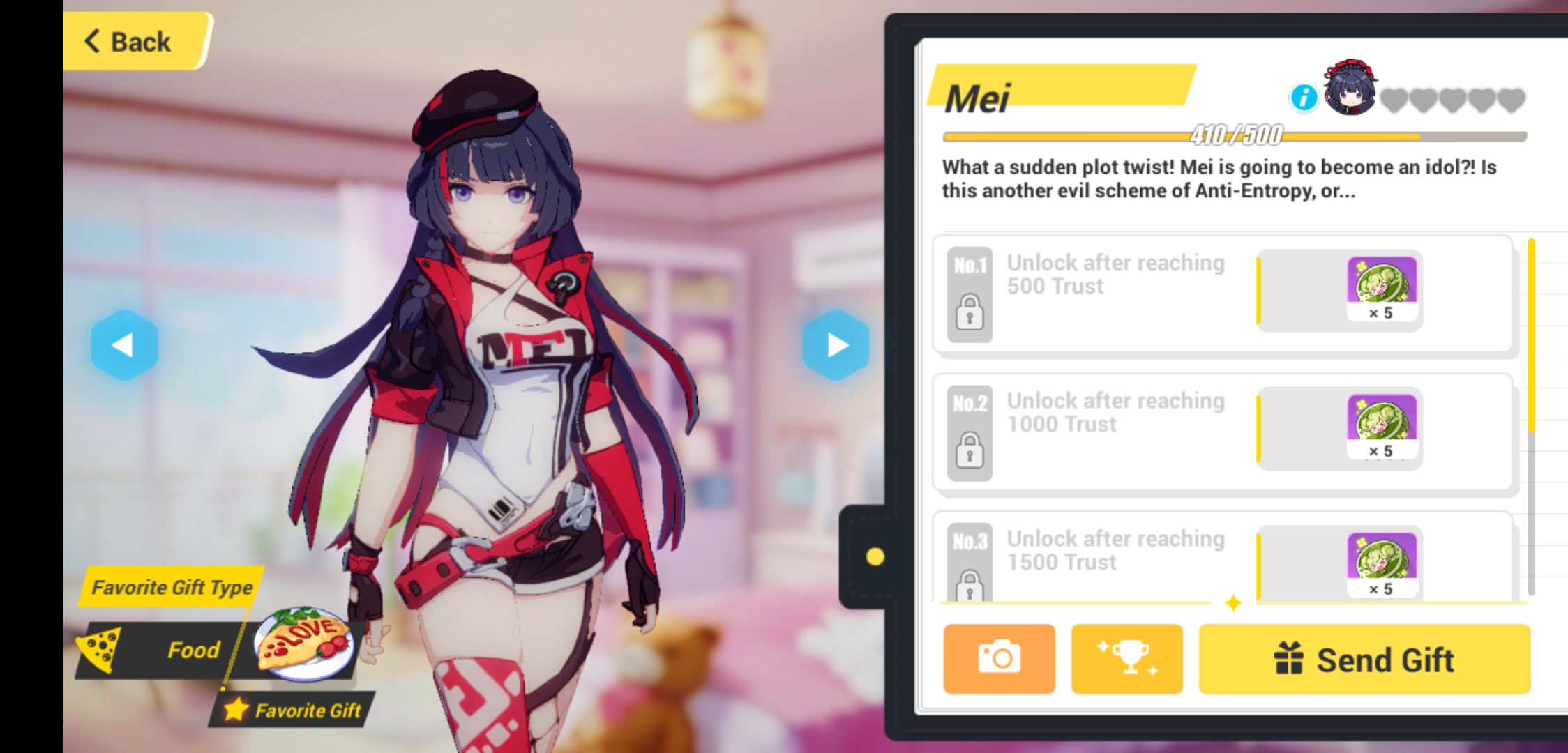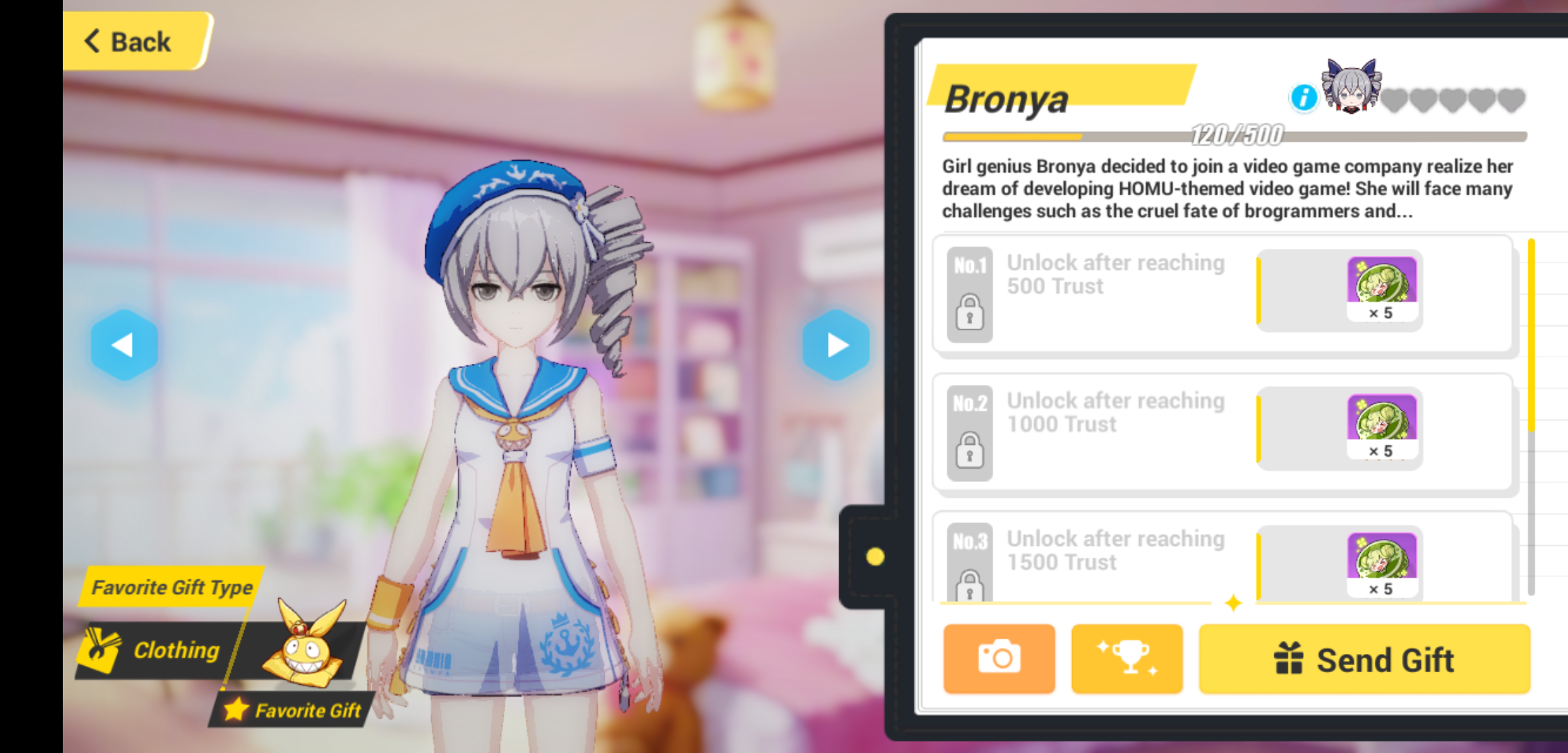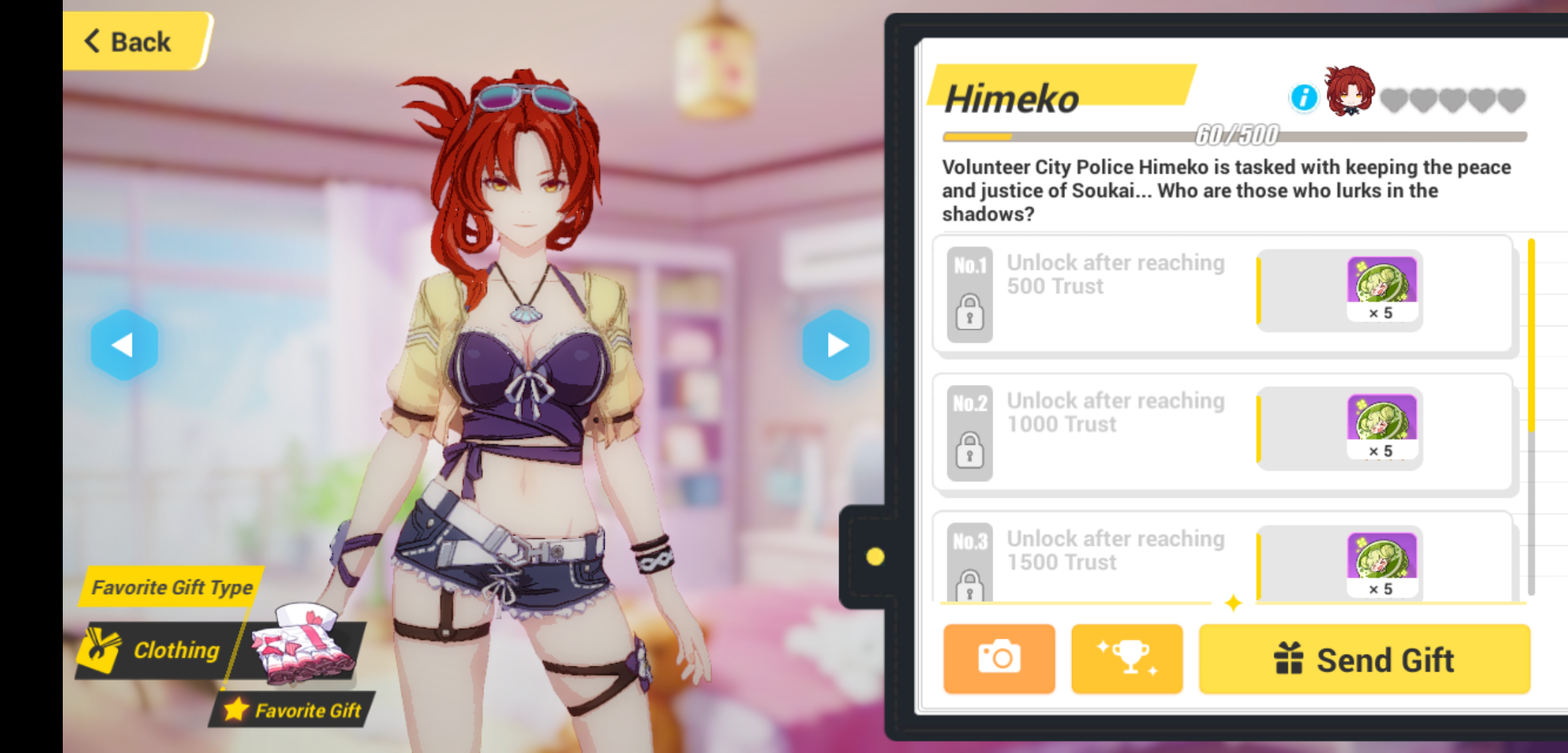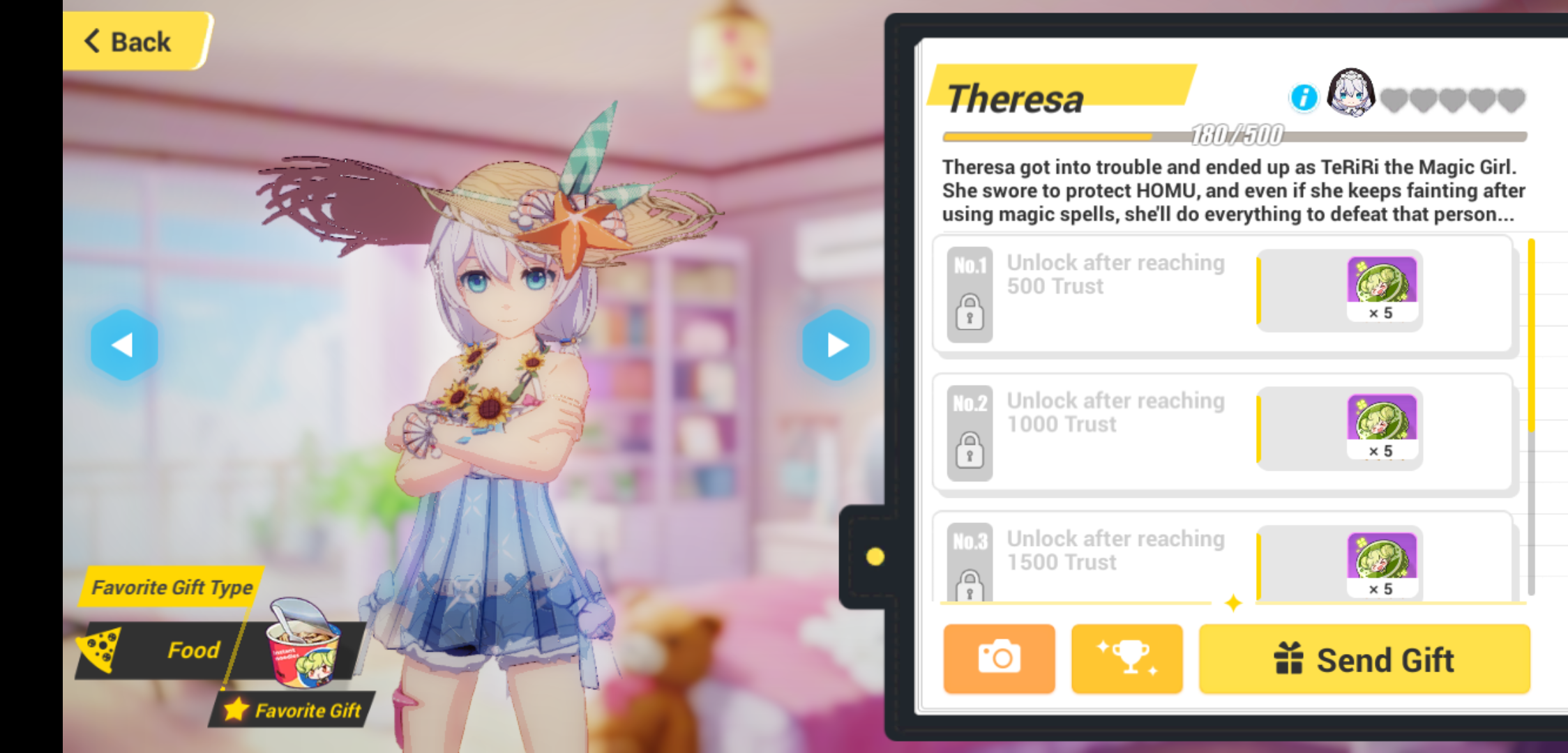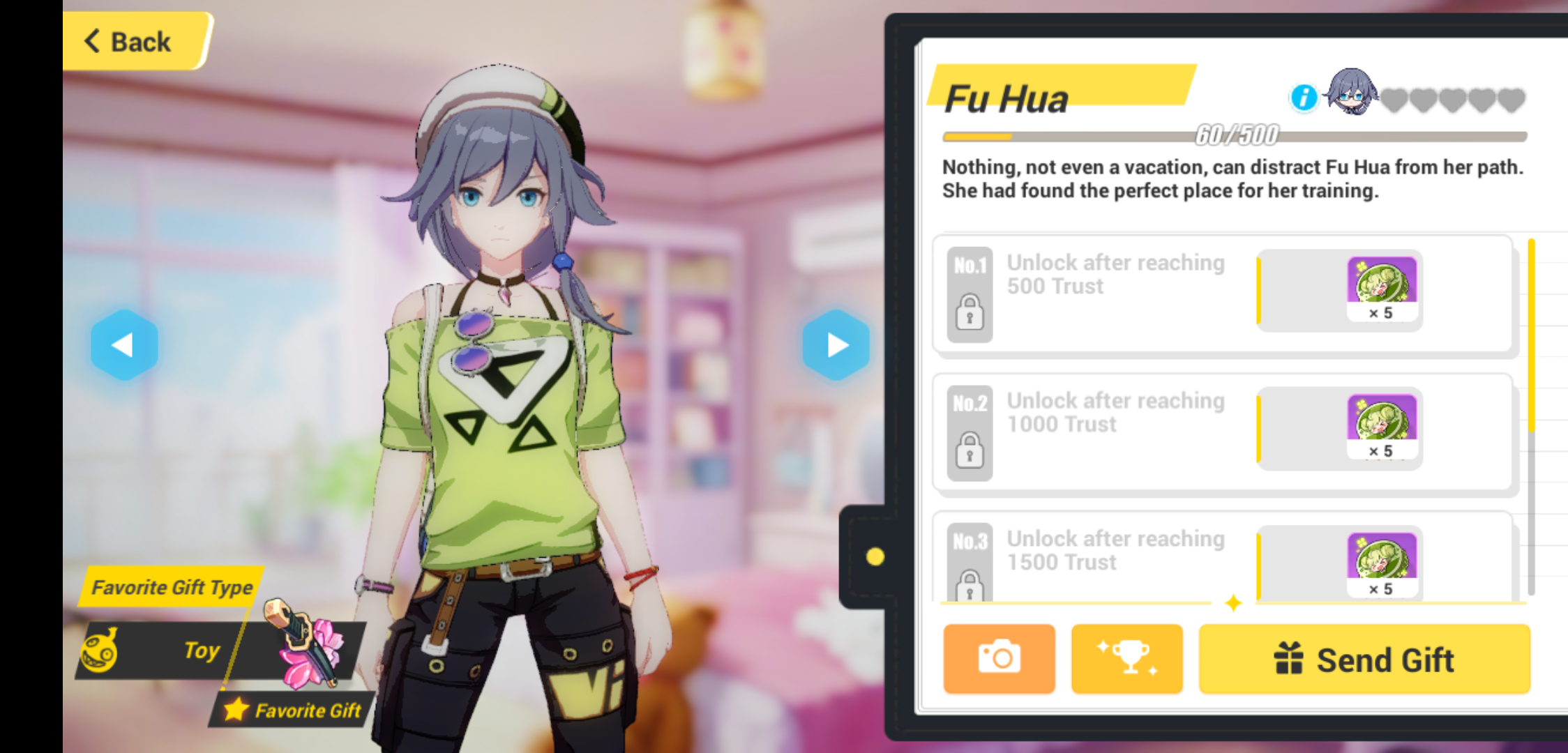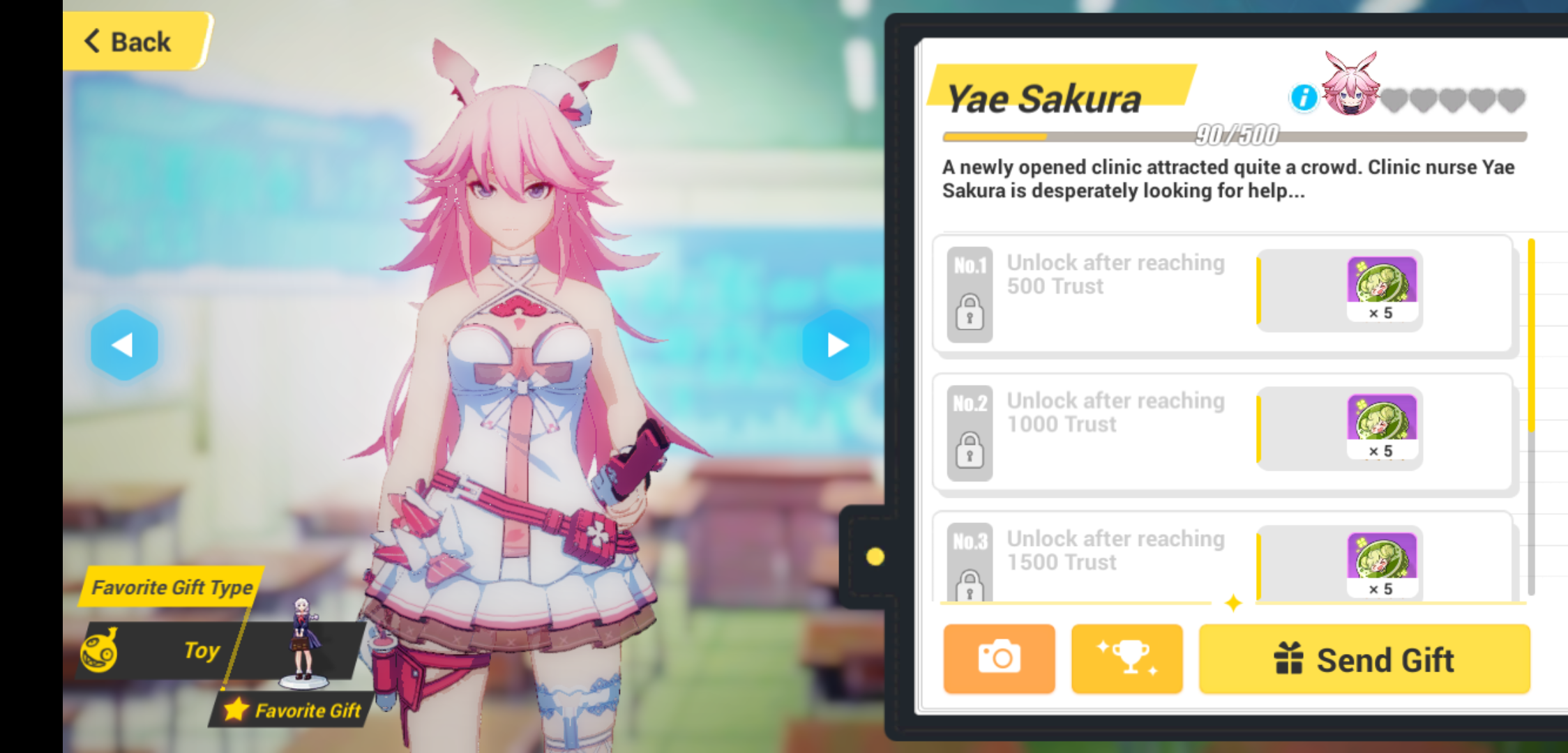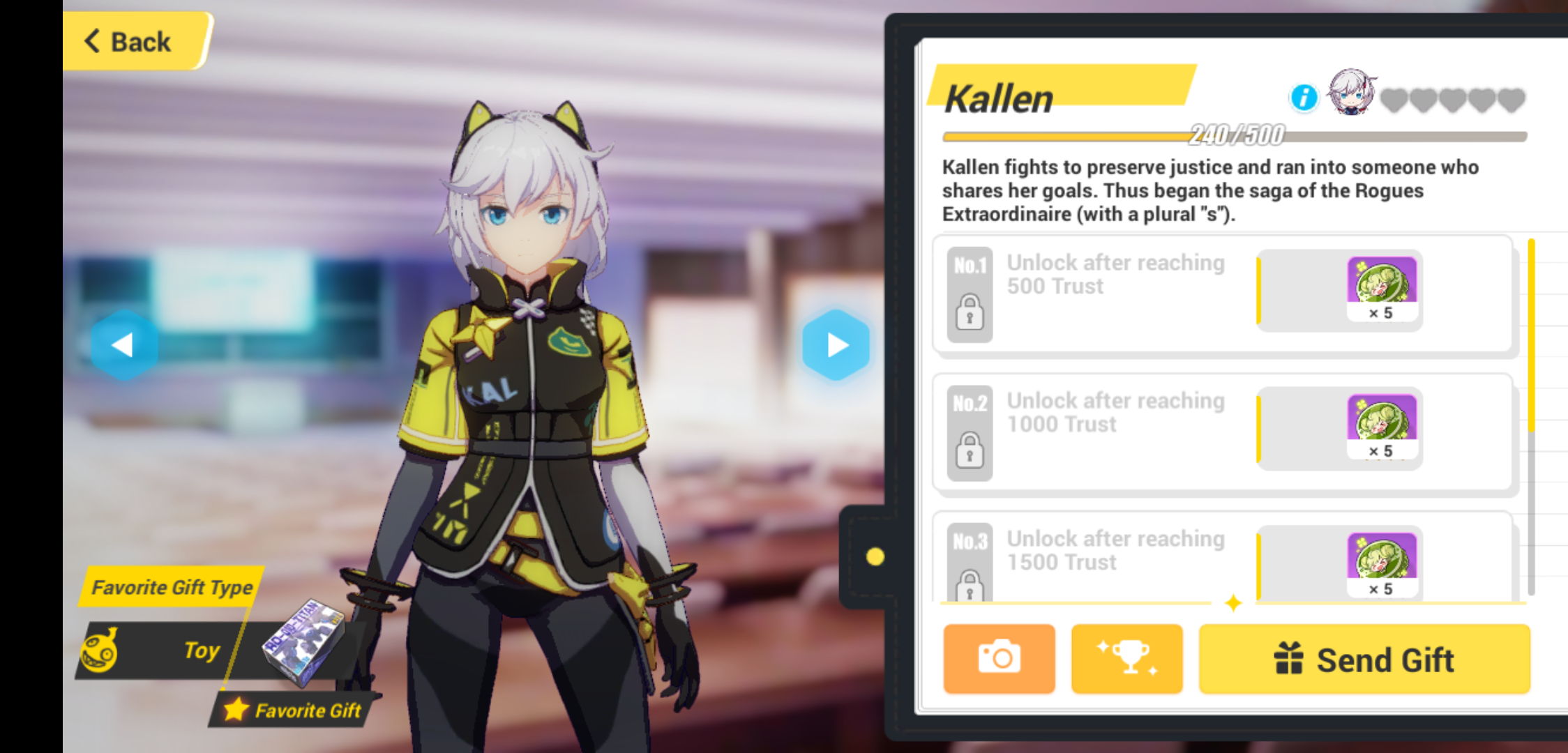 [Summary]
Valkyries' Favourite Gifts

| Valkyrie | Type | Gift |
| --- | --- | --- |
| Kiana | Clothing | Mei's Meet-the-idol Ticket |
| Mei | Food | Kiana's Omurice |
| Bronya | Clothing | Golden HOMU King Case (Working ver.) |
| Himeko | Clothing | Pink Sailor Costume |
| Theresa | Food | Overtime Instant Noodles |
| Fu Hua | Toy | Best Sword in the Village |
| Yae Sakura | Toy | Kallen Figurine |
| Kallen | Toy | ANTI EN Titan (1:60) Model |
Other gifts can be find by Captains, e.g. [Dawei Hugging Pillow], that's not the favourite one of a specific Valkyrie, but it's a Toy, so it's perfect to be given to Fu Hua, Yae Sakura or Kallen, or [Magpie Hairpin] and [Sakura Wind Chimes] that make Captains earn 100 [Trust Points] regardless of the Valkyrie whom are given to.