Index
1) Introduction
2) Missions
2.1) Storyline Missions
2.2) Side Missions
2.3) Tasks
2.3.1) Types of tasks
2.3.2) Bosses
2.3.3) Task Rating Rewards
2.3.4) Weekly Rewards
3) Ai-chan's Tech Level
4) Elite Creatures
5) Materials
5.1) Exchange Shop
6) Mechas
6.1) Mecha defense
7) Weather
8) Conclusion
1) Introduction
Hello, Friendly Stalker here! If you're interested in learning about Shicksal HQ, then you've come to the right place. In this guide, I'm going to explore all of the existing game modes and aspects of Shicksal HQ in a way that's comprehensible for both people who don't know the mechanics of Open World and the ones curious only about Shicksal HQ.
Each week, you can choose to participate either in Sakura Samsara or in Shicksal HQ. Once you've chosen one, the other becomes locked for the rest of the week. The adventure level on the locked one doesn't decay, so you don't have to worry about that.
Disclaimer: my game nickname comes from closely following Honkai Impact 3rd forums and overall genuine curiosity and love towards the game. I'm not promoting nor do I approve of the act of stalking.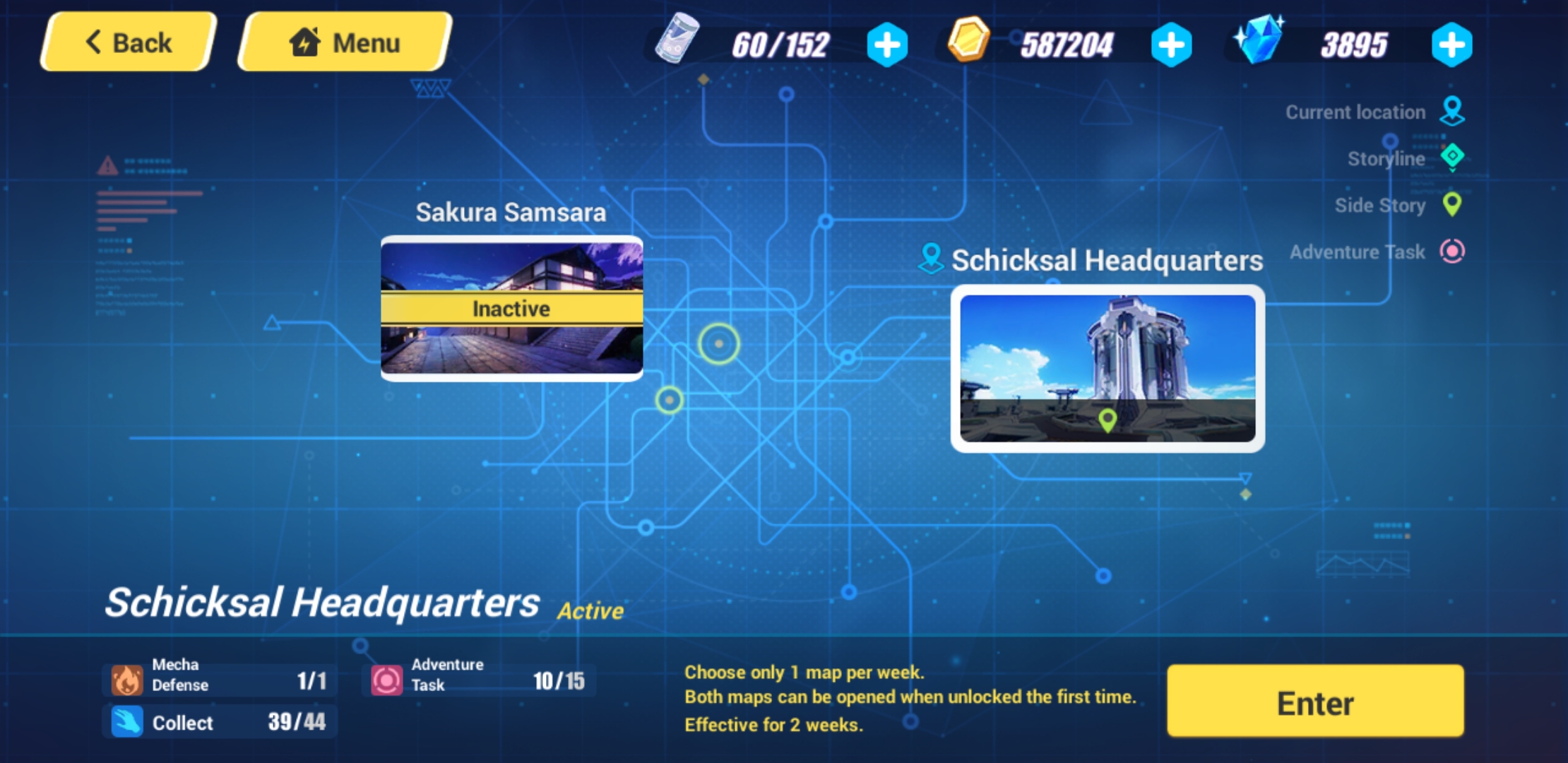 2) Missions
In Shicksal HQ you have 3 main types of missions - storyline and side missions can only be completed once, whilst tasks can be repeated indefinitely:
2.1) Storyline Missions
These missions are split in chapters. Each chapter requires a certain Ai-chan's Tech level to be unlocked (LVL 0, 5, 10, 15).
Clearing each chapter rewards you with Luna Kindred fragments, Skill Materials and Box of Parts.
The missions themselves advance the plot and reward you with crystals and other materials. They also unlock new areas you can explore - you can see them on the left corner below: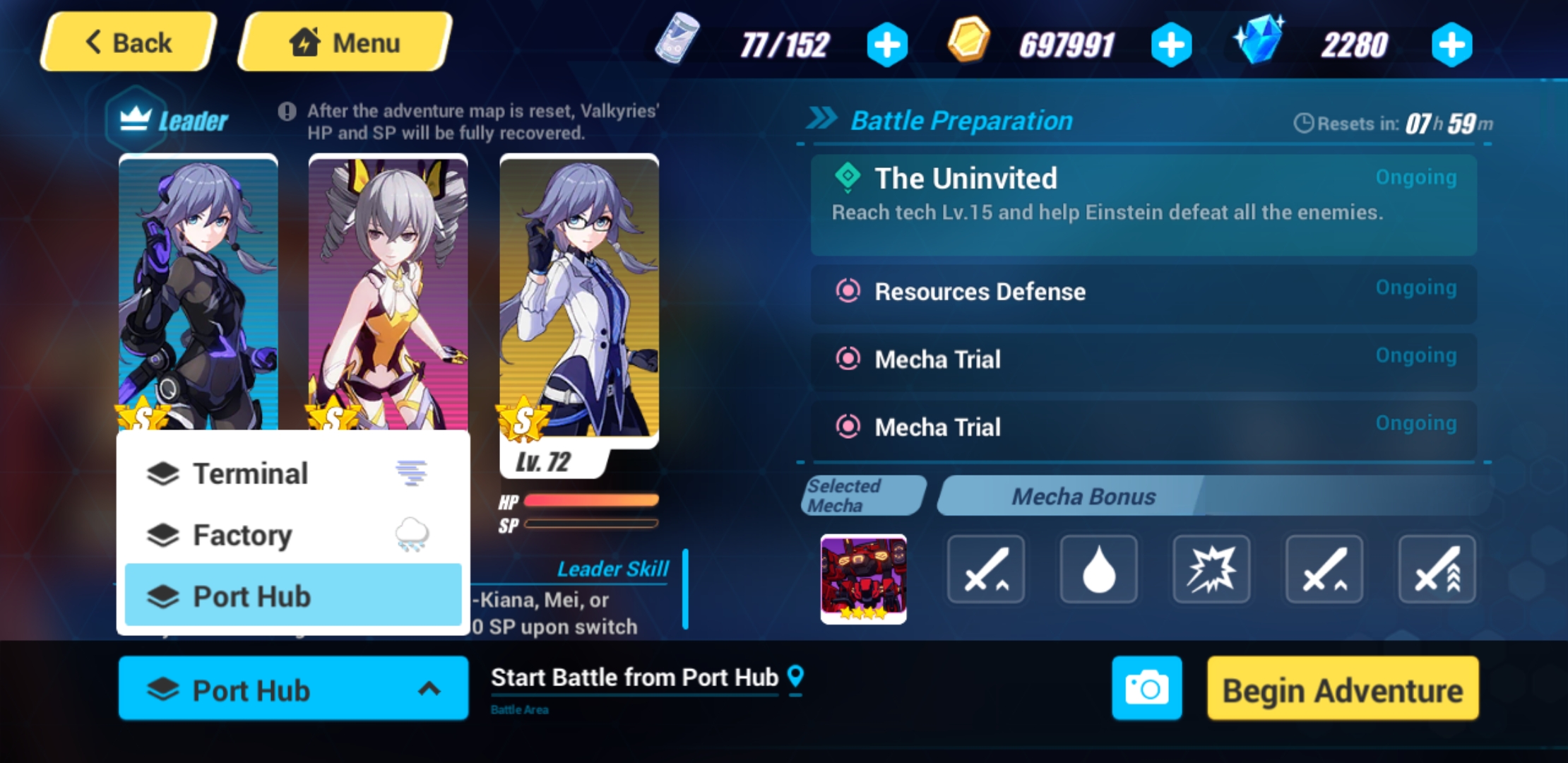 2.2) Side Missions
In these missions you need to run errands, talk to people and collect items. They require a Ai-chan's Tech level to appear and clearing them has different rewards:
-Unlocking the food kiosk - allows you to eat there, restoring HP and SP
-Unlocking mecha riding - at helipads, you can summon mechas which you can ride, in order to travel and fight (check "6) Mecha" section for more information)
-Unlocking the helicopter - at hellipads, you can summon a helicopter to allow airborne flight and faster travel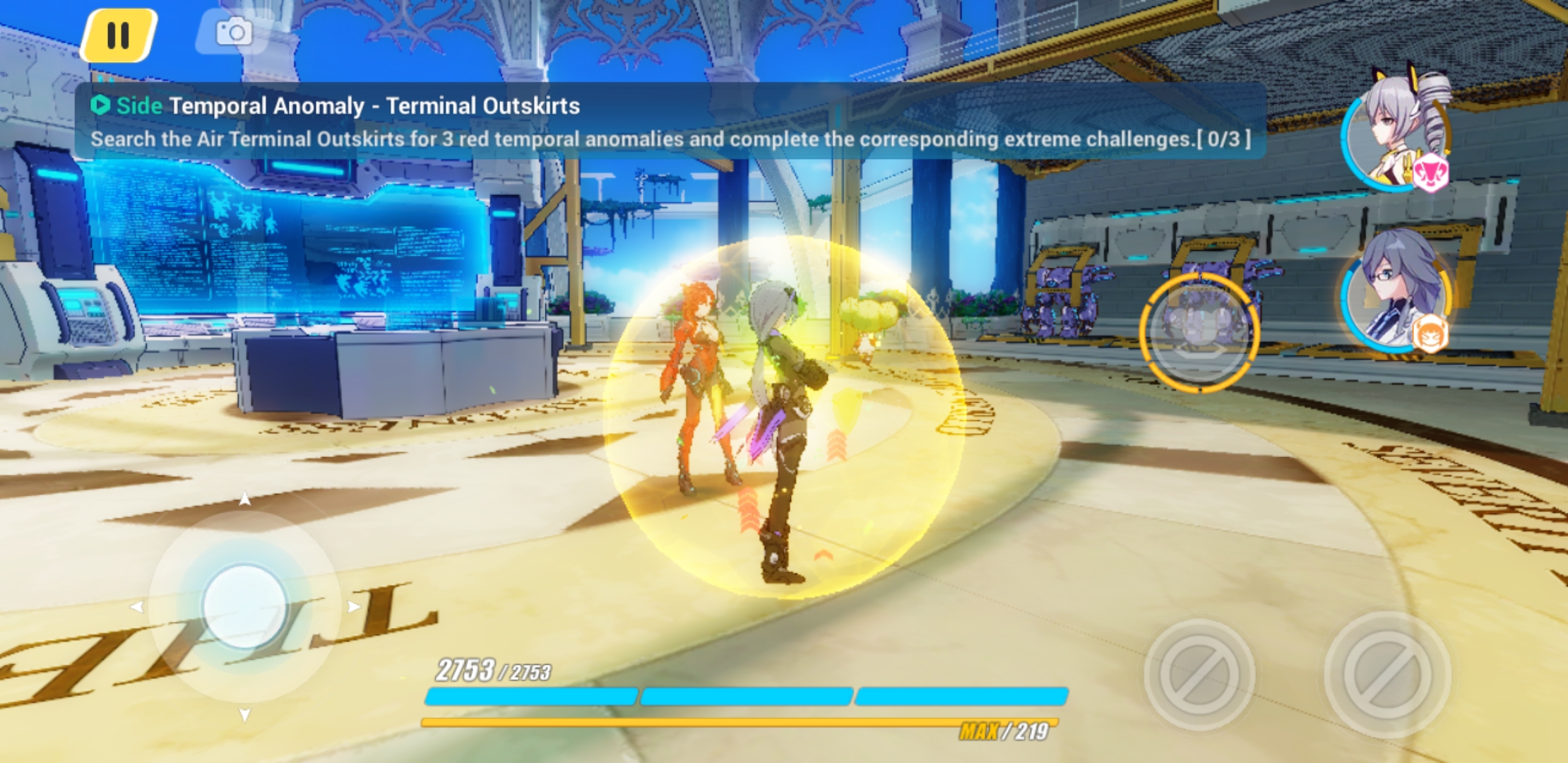 2.3) Tasks
These are the bread and butter of Shicksal HQ, rewarding you with several precious materials, fragments and sometimes even crystals!
Picking them costs stamina, so manage your weekly stamina wisely!
Each round, you can pick up to 5 tasks. These rounds refresh every Monday, Thursday and Saturday.
By completing the 3 challenges of each task, you get a chance at fighting strong bosses for crystals.
Also, at the end of the week, you recieve rewards based on the tasks completed, mecha defense and materials collected.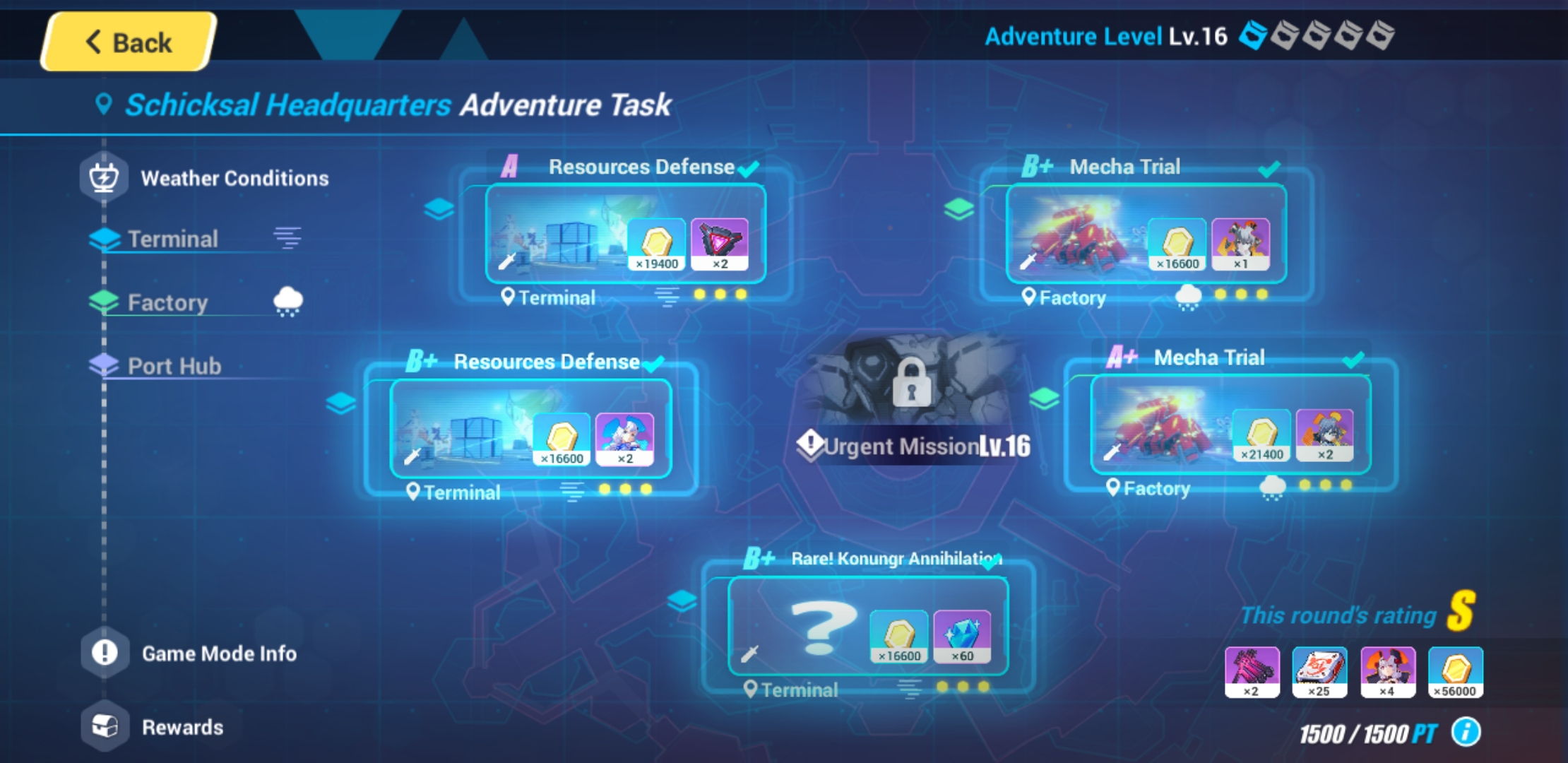 2.3.1) Types of Tasks
You have several different types of tasks from which you can choose from. After choosing one, you can cancel it for a stamina amount:


From each batch of 3 tasks, you can pick 1. Also, when picking tasks you have up to 15 refreshes of each batch of 3.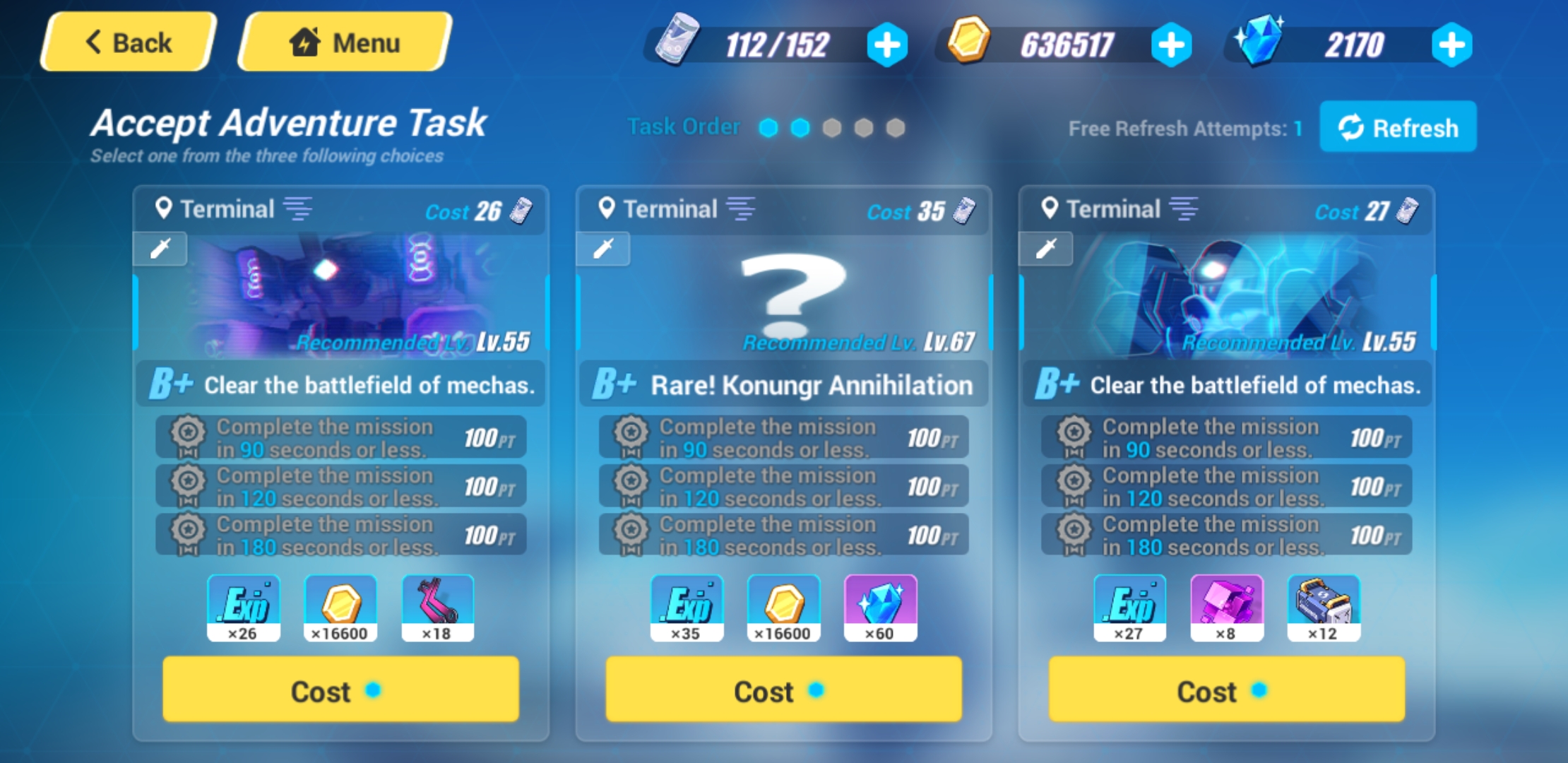 As you can see closely, each mission has certain challenges. These challenges, if completed, give you up to 300 points per task, which in turn let you level up your Adventure Level. Leveling up your adventure level lets you fight bosses and find harder tasks with greater rewards!
----------------------------------------------------------------
Now I'm going to focus on the specific types of tasks.
We have the Mecha Trial where you use a canon to fight off monsters. The trick is to keep your camera constantly rotating and to spam the fire button whenever you see an enemy. At earlier difficulties, enemies take 1 hit to die. At higher ones, they take 2 or 3. Beware of honkai beasts which can close the gap quickly by jumping and the ones with the throwable elemental balls.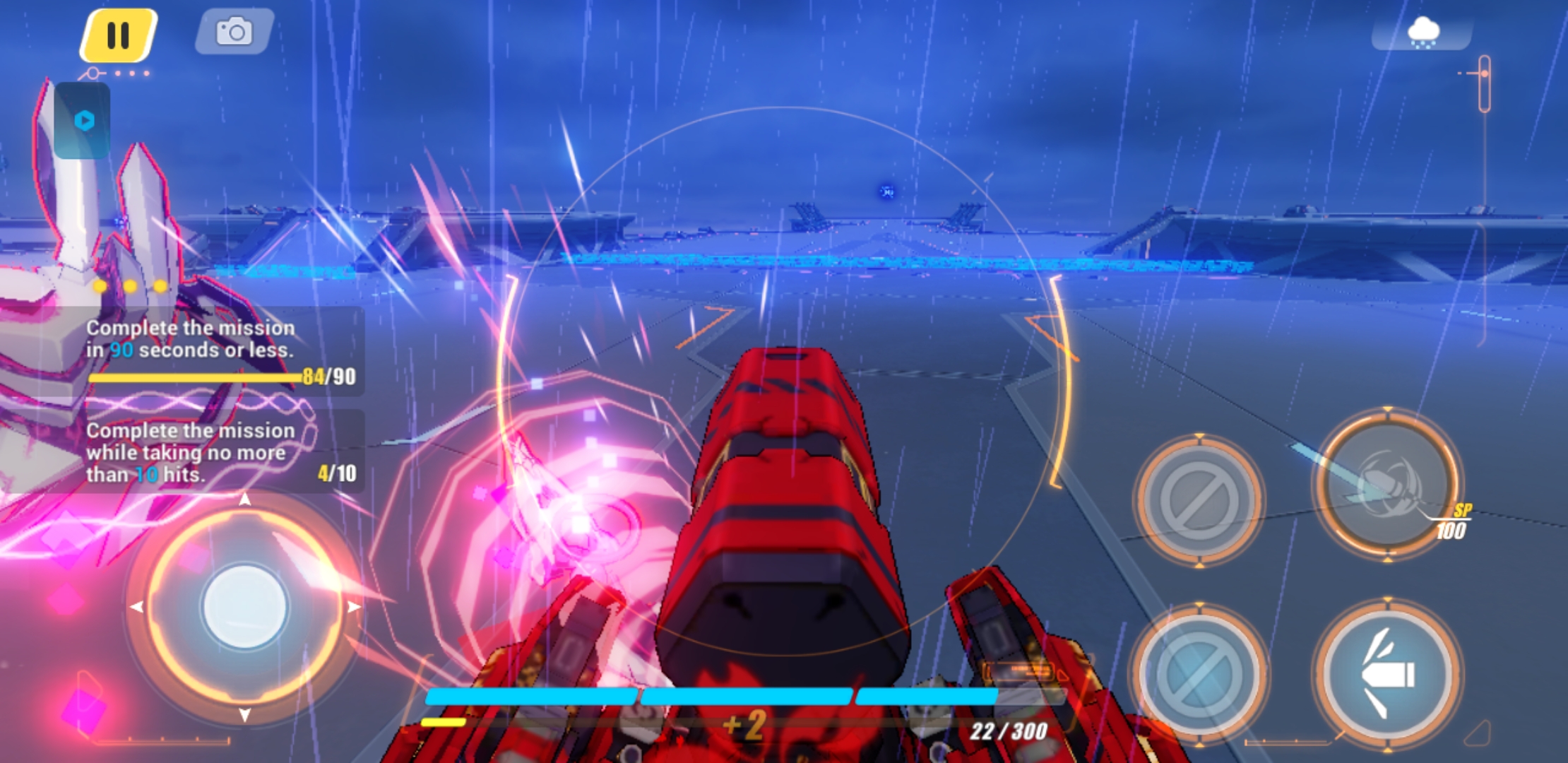 Next on the list we have Clear the Battlefield of Mechas. Avoid picking Biological/Creature type valkyries since all enemies are mecha. It's better to use Psychic and Mecha.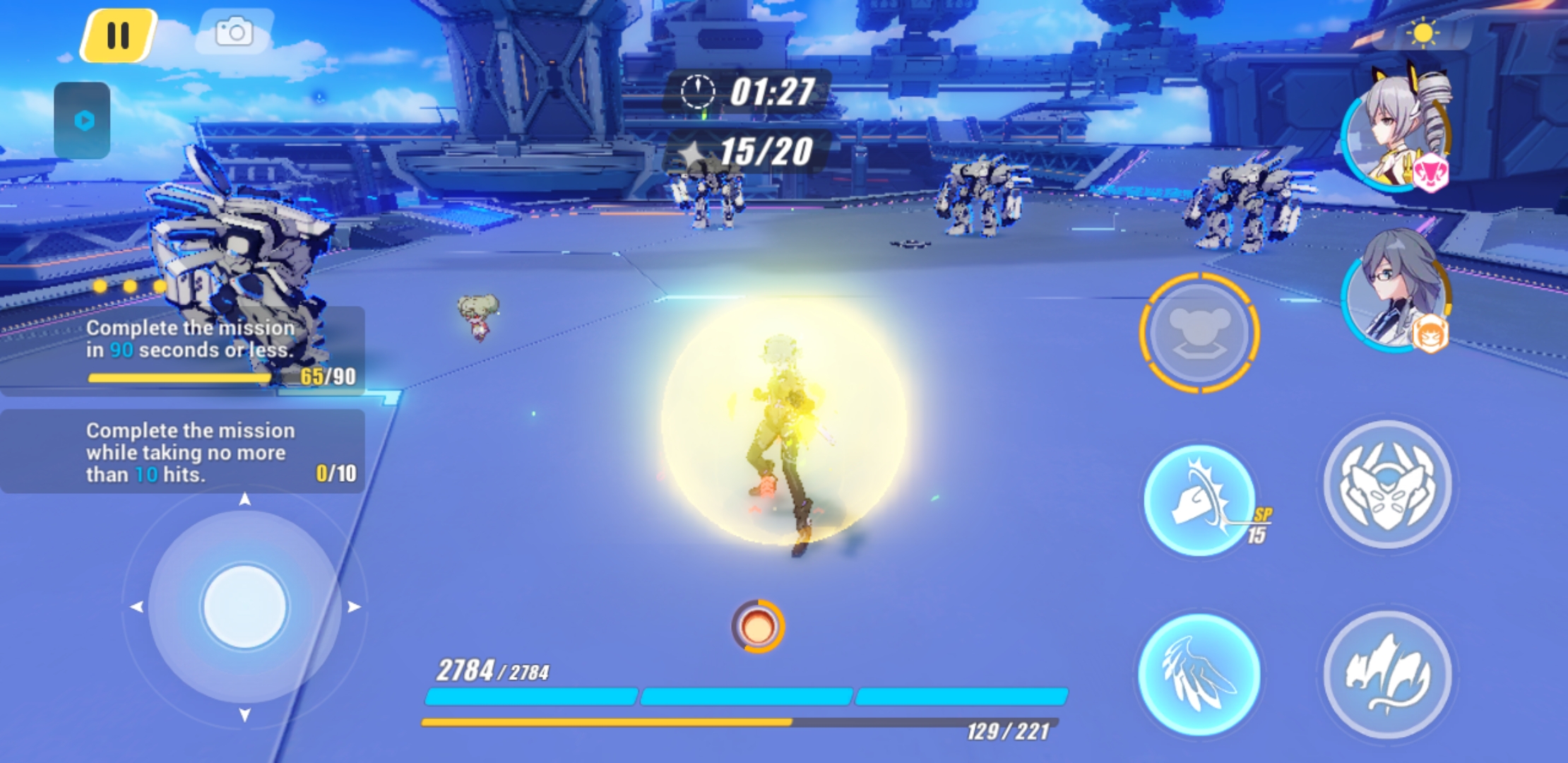 In Resources Defense, you need to protect a cube. Try using the environment to your advantage (there are flame traps and other things near the cube) and valkyries with high damage/stuns/freeze/knockups - overall, anything that stops them from attacking.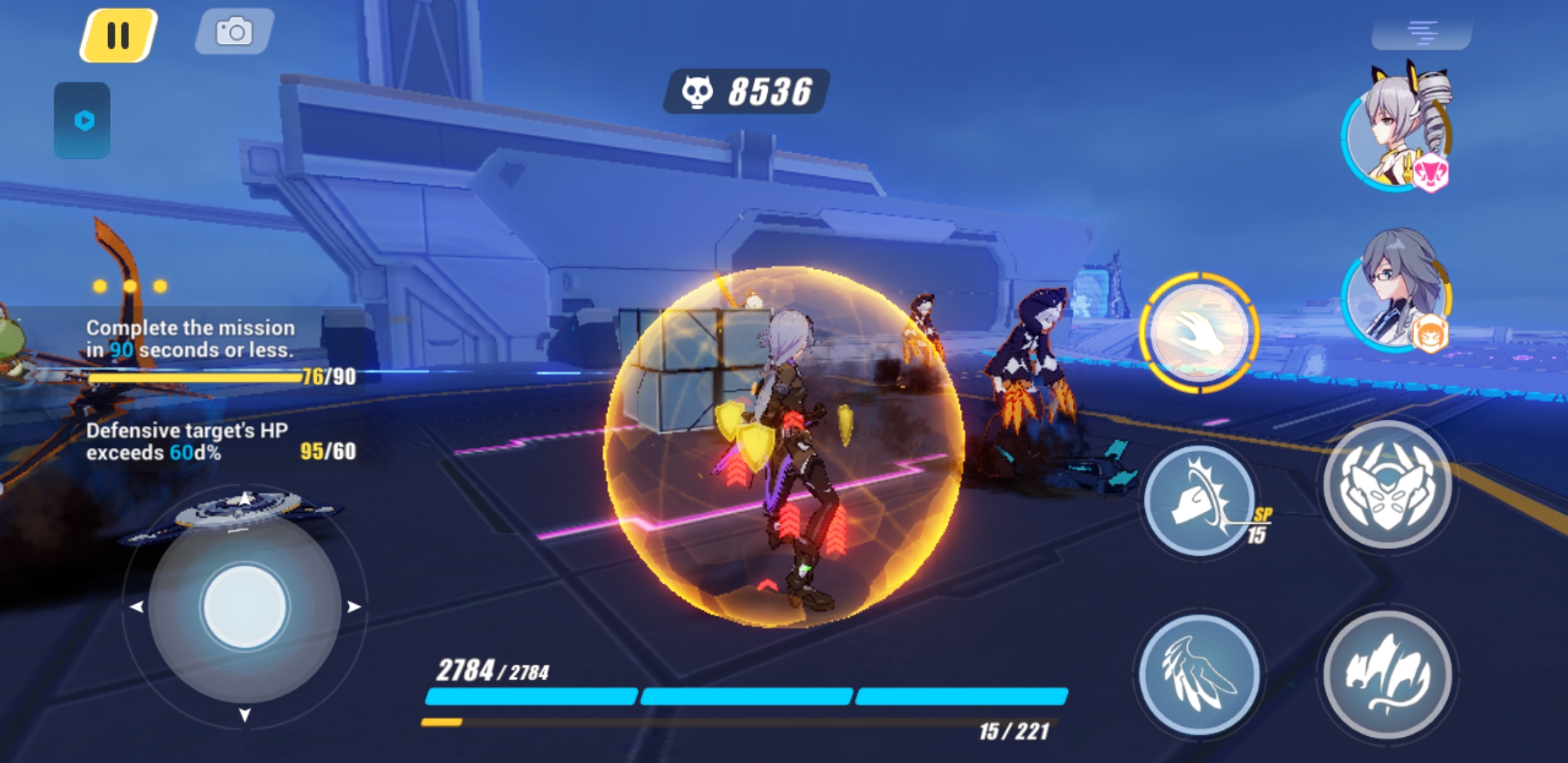 In Rare! Konungr Annihilation you need to kill a strong enemy. That's pretty much it.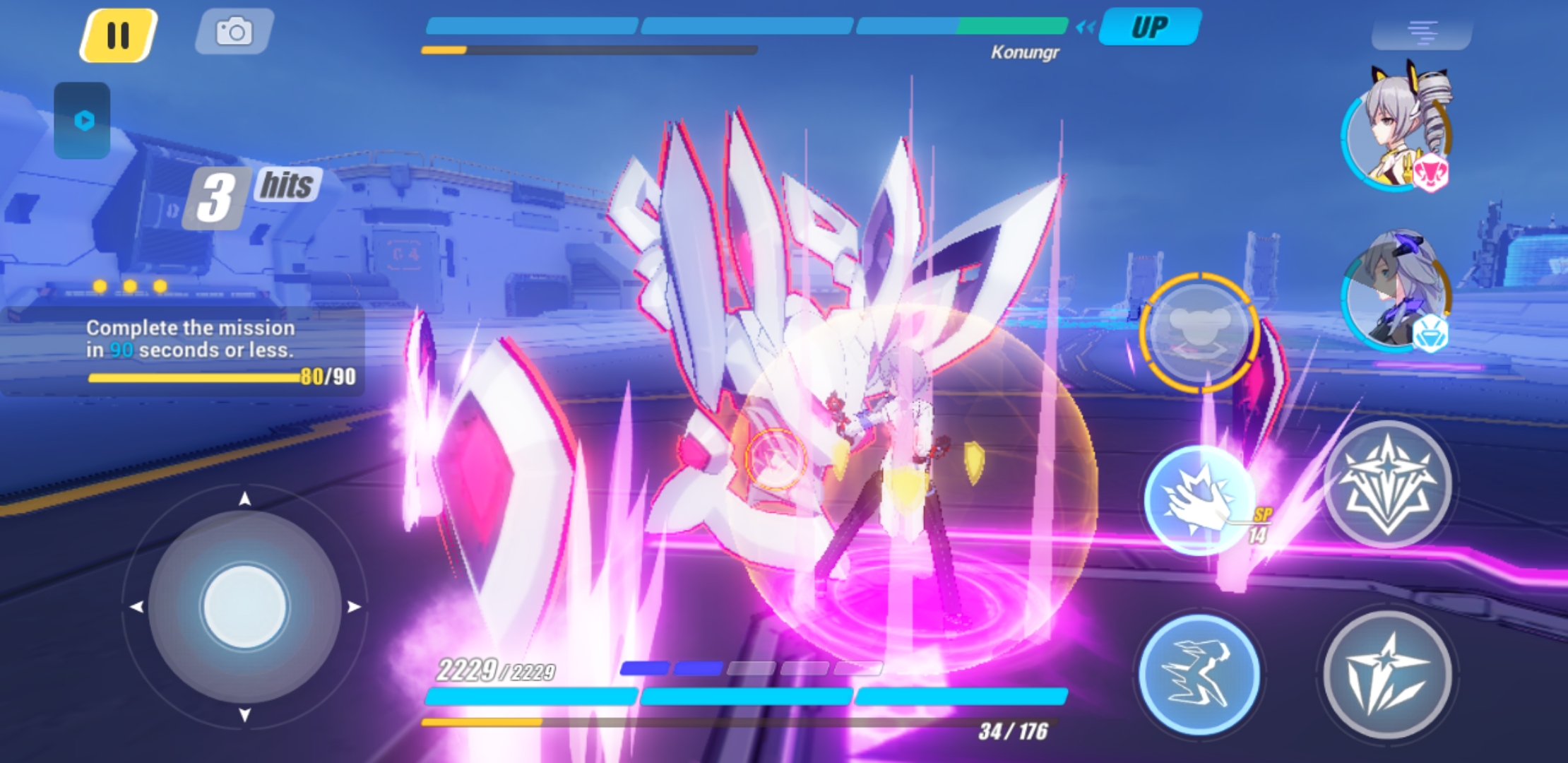 In Timed Annihilation Battle you need to fight several monsters but there's a trick. You start with a timer above and each enemy you kills adds time. If it reaches 0, you lose. In order words, you need to kill fast.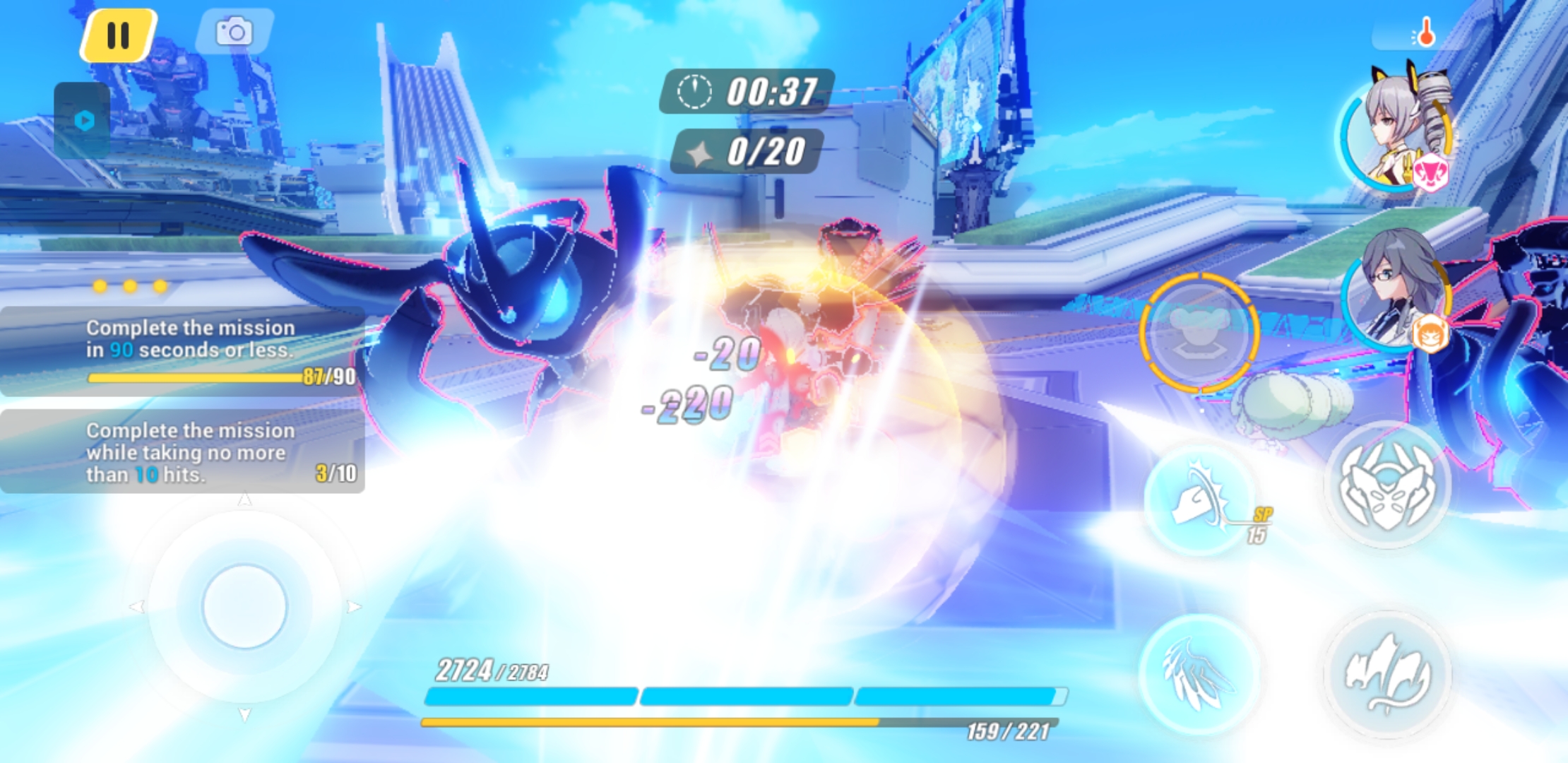 2.3.2) Bosses
Once you reach a high enough adventure level, whenever you gain enough points to level up your adventure level, you need to kill a boss first.
Try and take into account the weather effects and if they benefit the valks you plan on using for the boss.
The boss has a time limit of 90 seconds - after that, you start gradually losing a lot of health. Try and finish the fight before that.
You have 3 orbs on each boss fight which can heal, grant SP or give damage.
Bosses have types and weaknesses - try and use them to your advantage!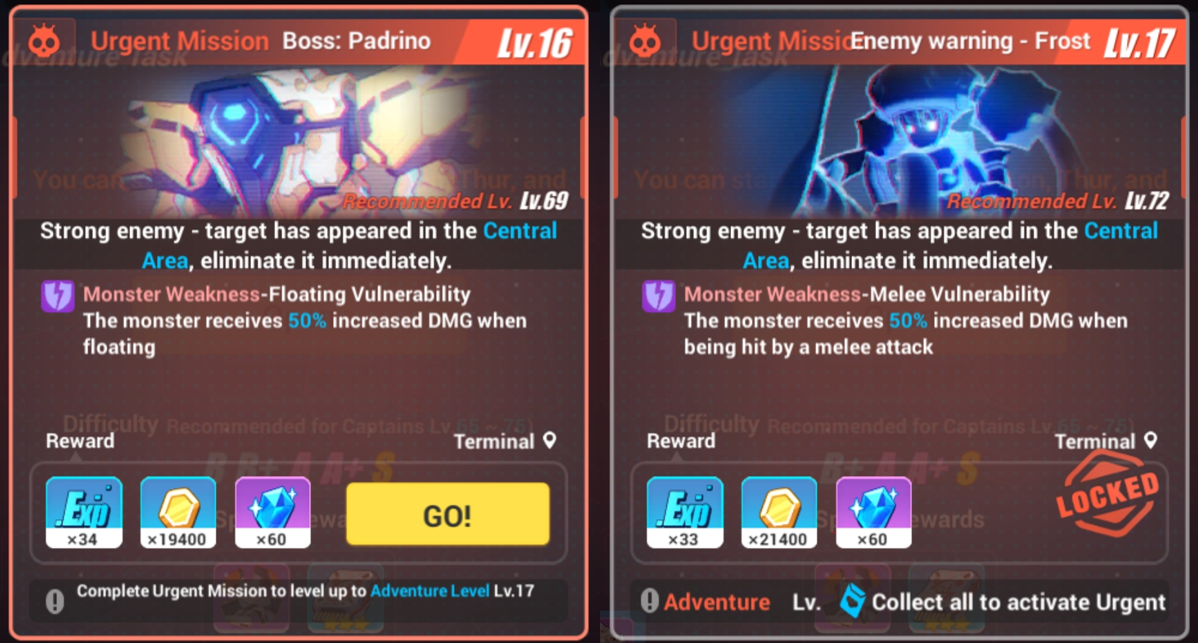 Taking all of this into account, try to go with a party where every valk has full SP. Use the red orb for damage at the start and instantly use your strongest burst possible. The rest is up to you.
2.3.3) Task Rating Rewards
As I have explained earlier, completing task challenges gives points which level up your Adventure Level. You can only level up after you've done an entire batch of 5 tasks. Each time you level up, you recieve rewards. The higher the adventure level, the greater the reward of the level up. This is important since you recieve Precision Logic Unit, which necessary for leveling Ai-chan's Tech Level. Each week, your adventure decays a bit, but if you do at least 5 tasks (out of the 15 possible) you can maintain your adventure level. Also, the Open World that is locked doesn't suffer from decay (if you choose Sakura Samsara, Shicksal HQ won't suffer decay).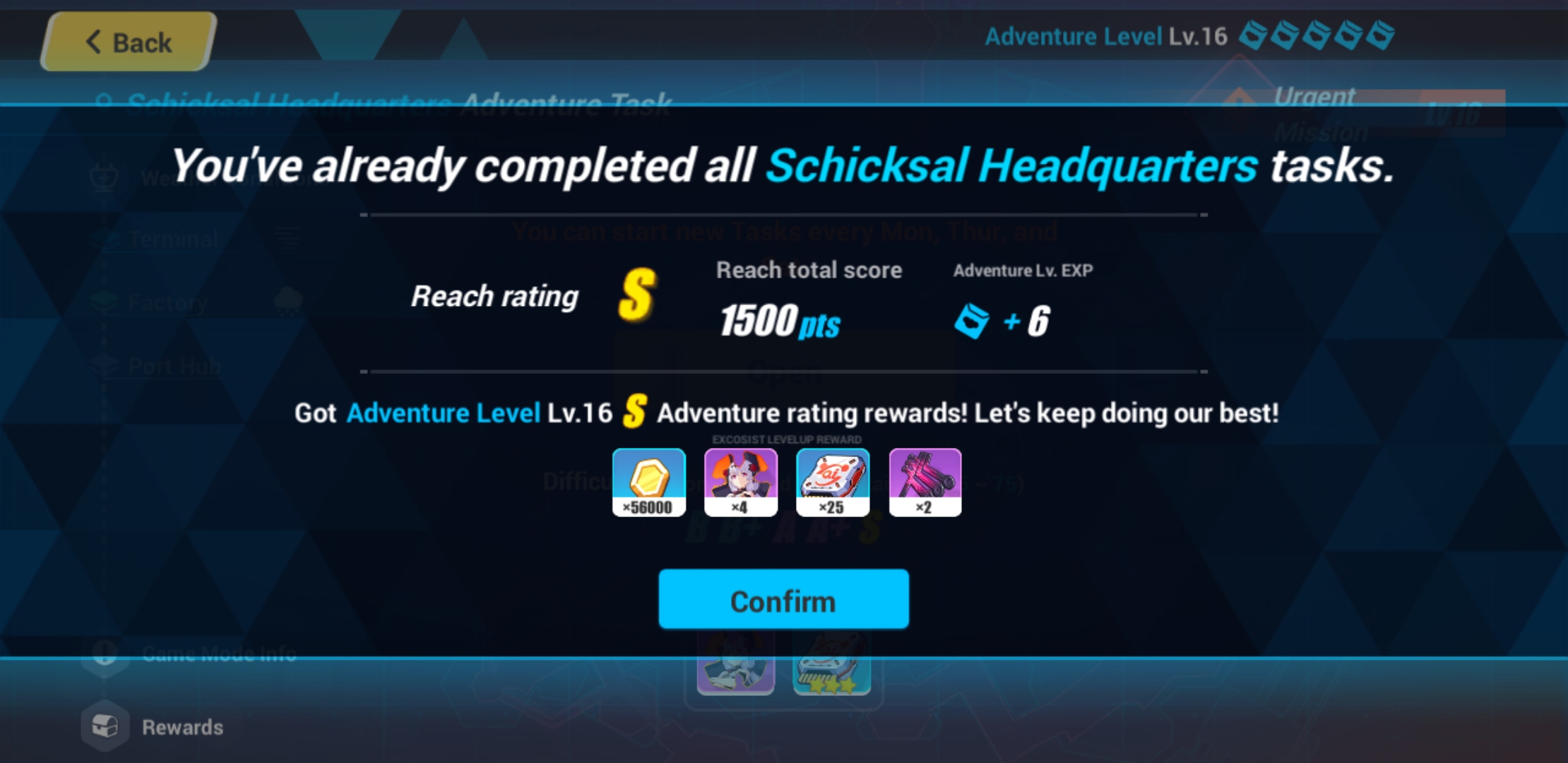 2.3.4) Weekly Rewards
Each week, depending on your end of week adventure level, you recieve resonators, shop materials and a stigmata affix material.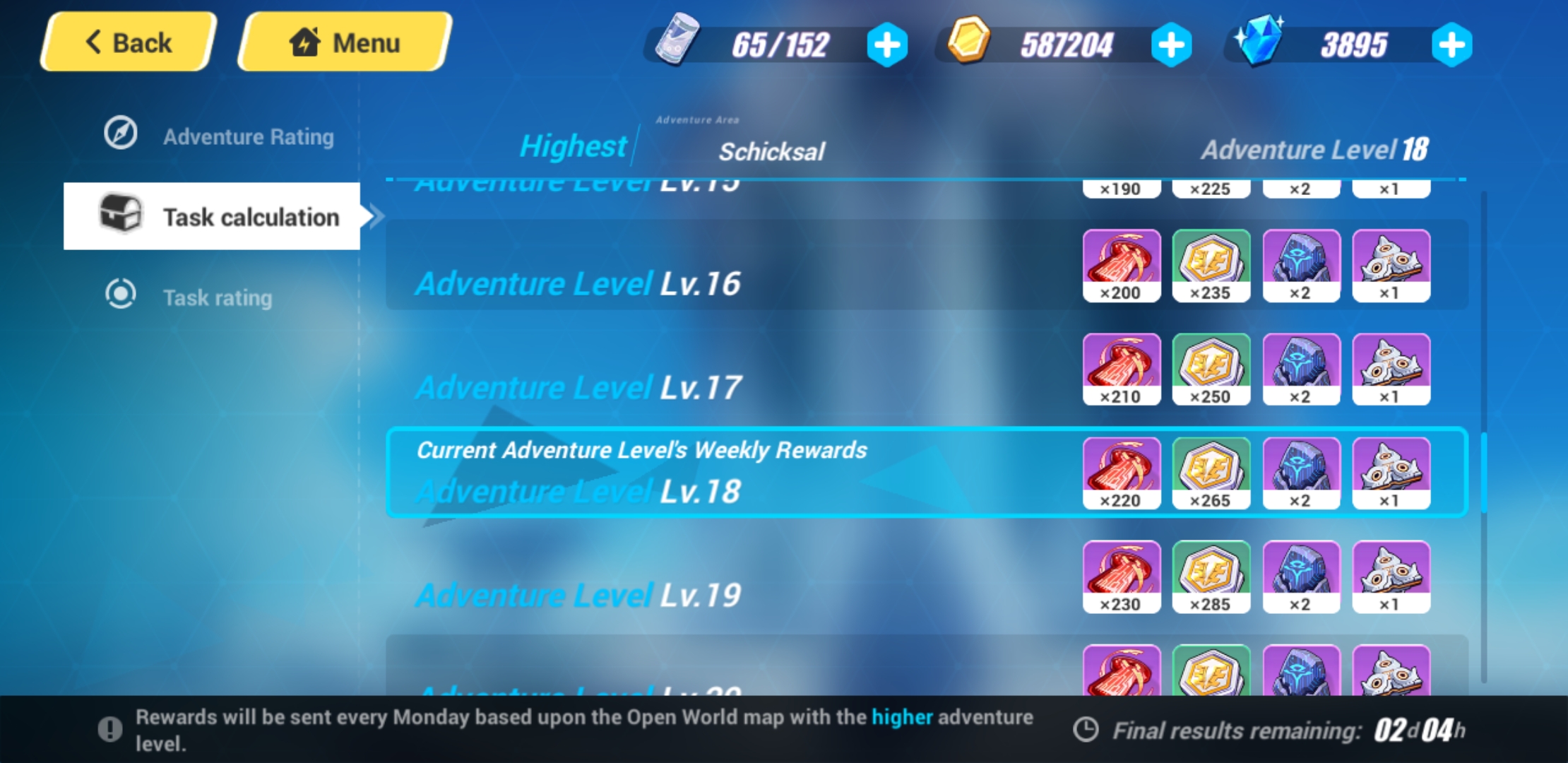 Also, depending on your material collection, tasks completed and mecha defense, you recieve extra materials.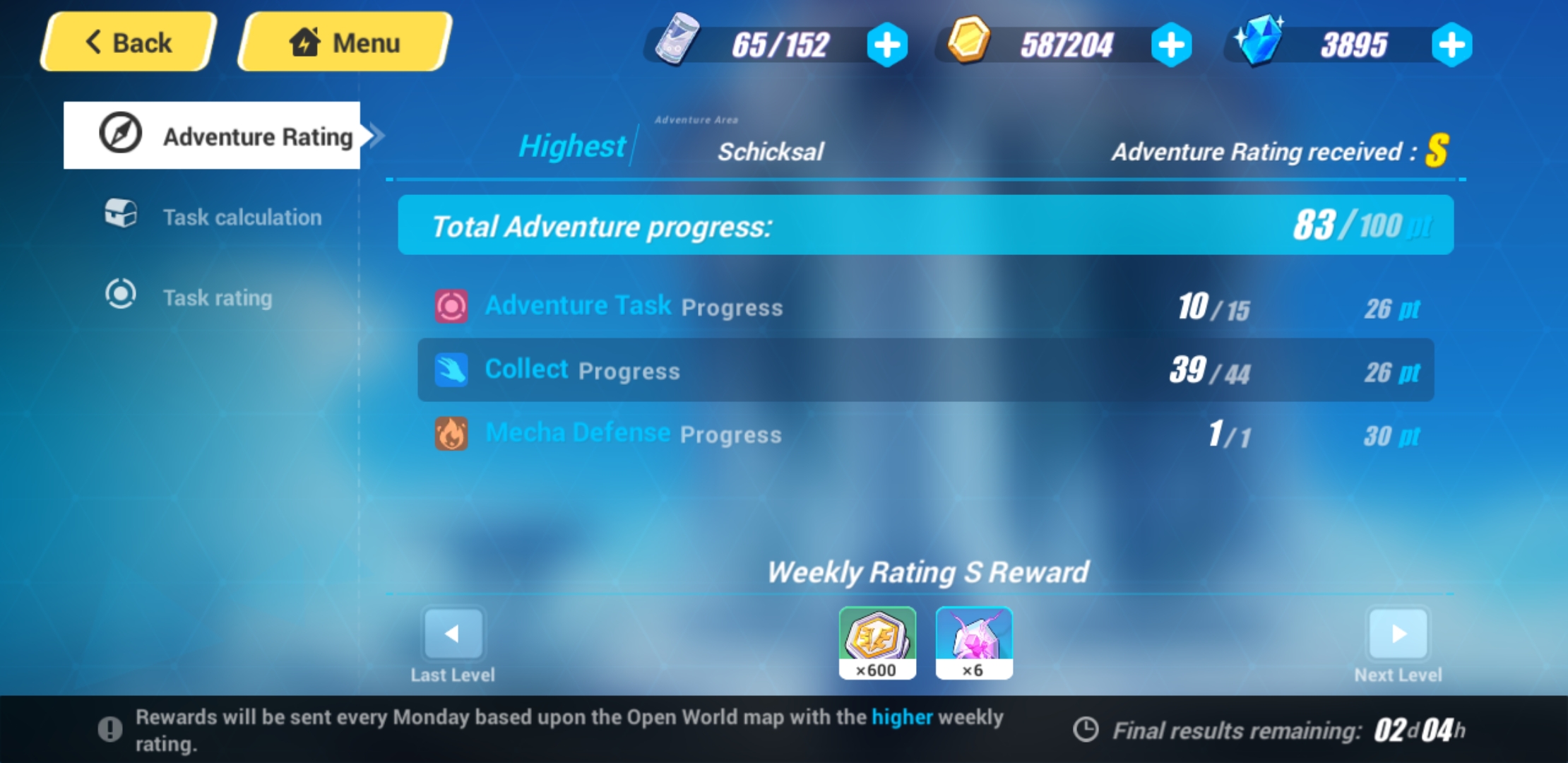 3) Ai-chan's Tech Level
Ai-chan's Tech is leveled up with Precision Logic Units, which you can collect in Open World or recieve through Adventure Rating.
It's very important to unlock missions, collect certain boxes with good loot in OW, use vehicles, kill certain Elite Creatures and other features!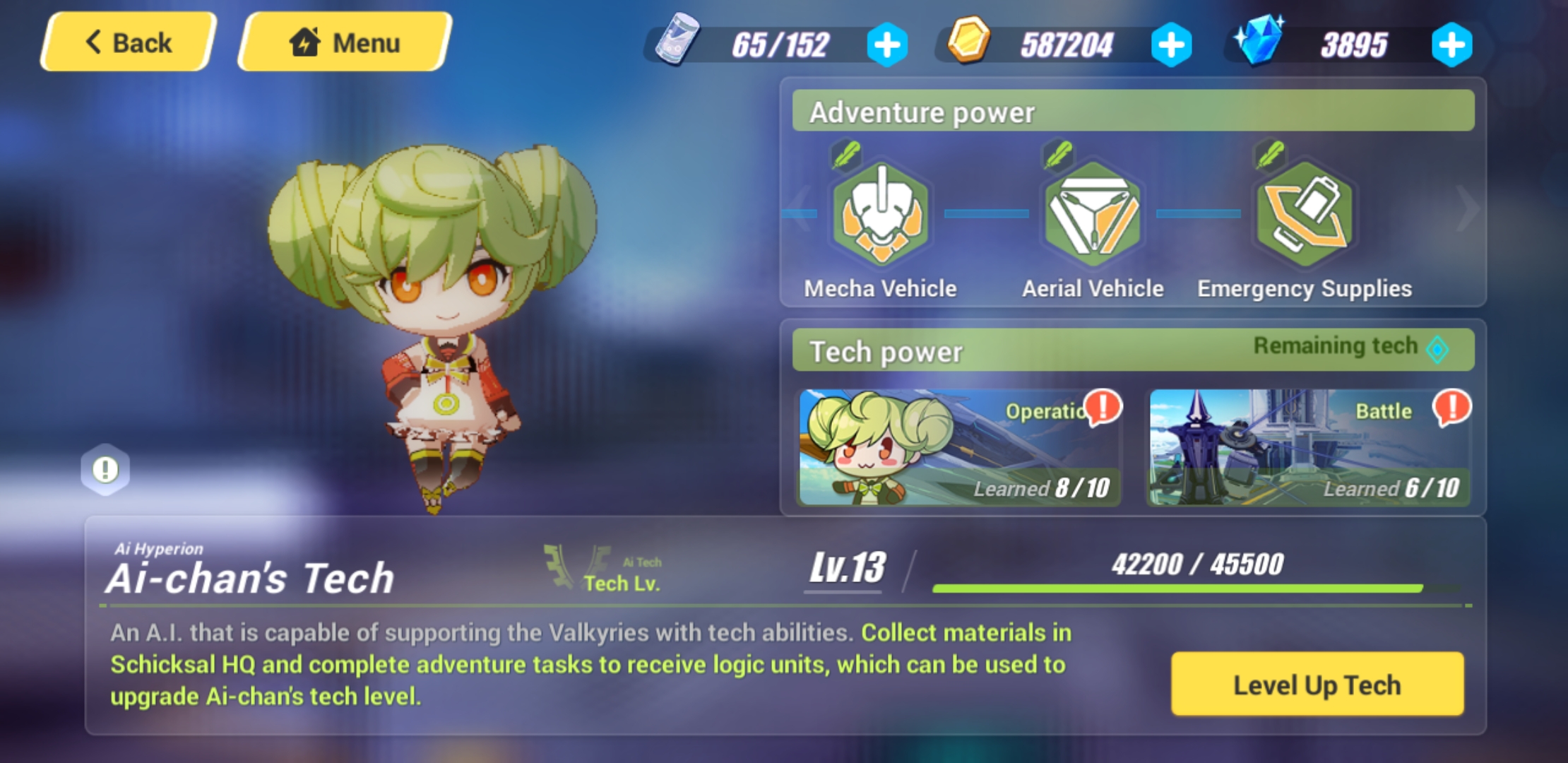 Besides these benefits, each time you level it up, you recieve 1 to 2 points which you can use on passive buffs. I really recommend getting "Data Enhancement 1 and 2". You gain "+20% damage after using Ai-chan's energy for x seconds, can stack up to 1 time" and "...can stack up to 2 times"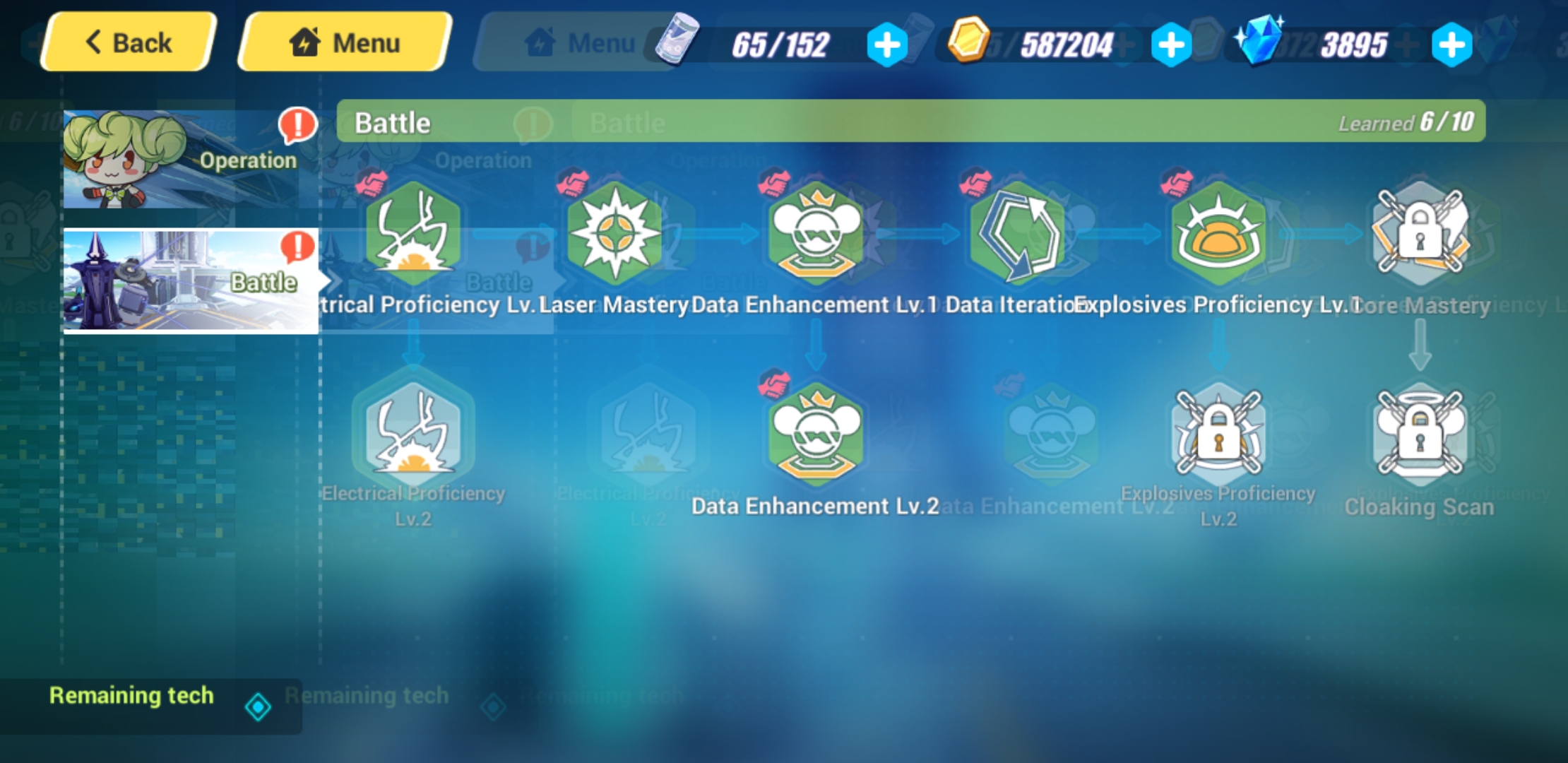 4) Elite Creatures
These are some very strong enemies which need a certain Ai-chan's Tech level to even take damage (the boss below needs Tech Level 15). They have special buffs, like "immunity to fire" or "reflects are physical damage". Each one is very strong and could take a whole other guide just to explain. Use the tips I said in the boss section.
They are scattered across the world and reward you with several materials and valk fragments after you defeat them.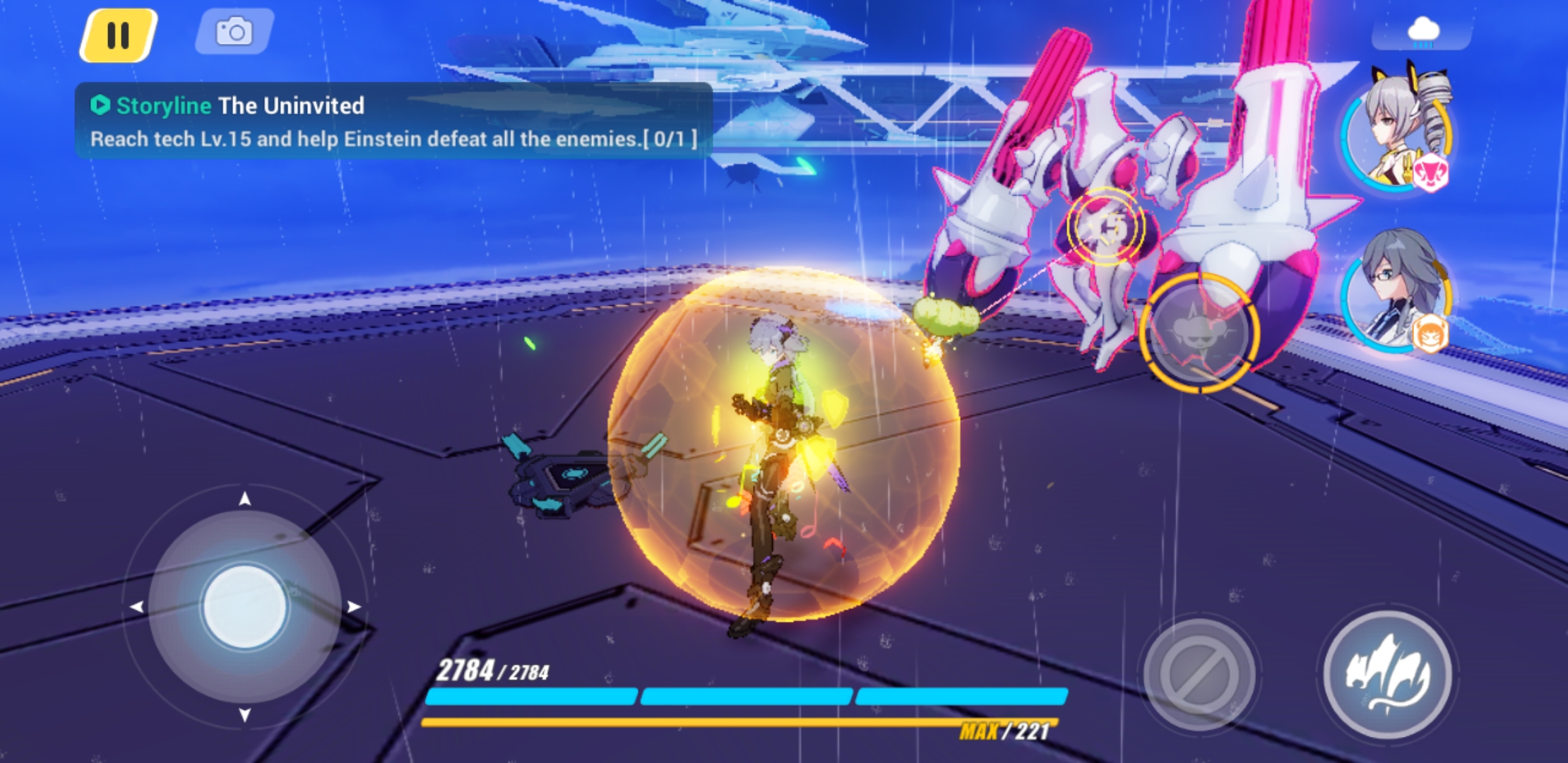 5) Materials
Scattered across the world, you have several materials you can collect (you have flying ones and others on the ground - they can all be collected on foot, no helicopter required). These refresh weekly. They can be used to buy valkyrie fragments, weapons and stigmatas in the Exchange Shop.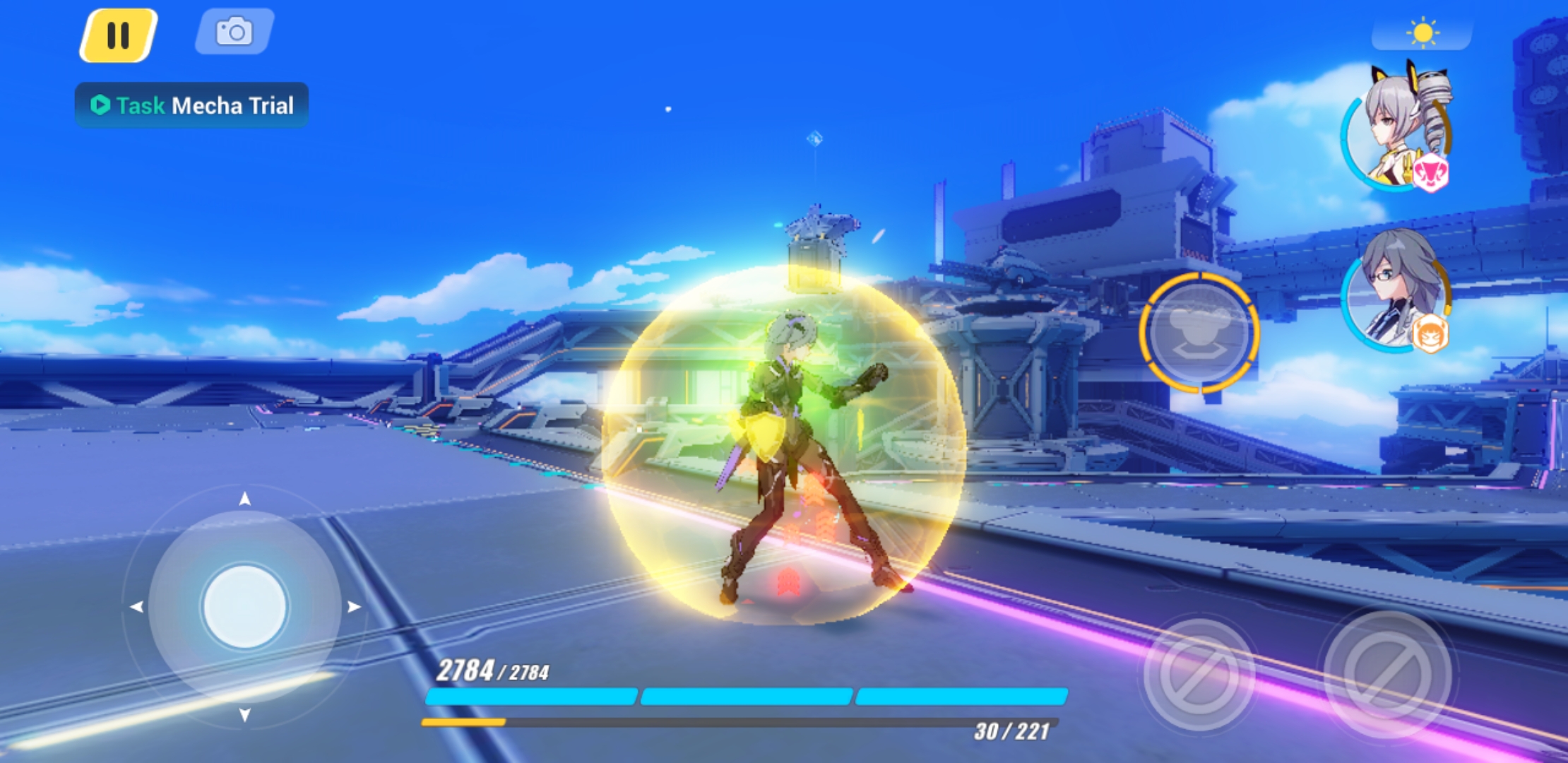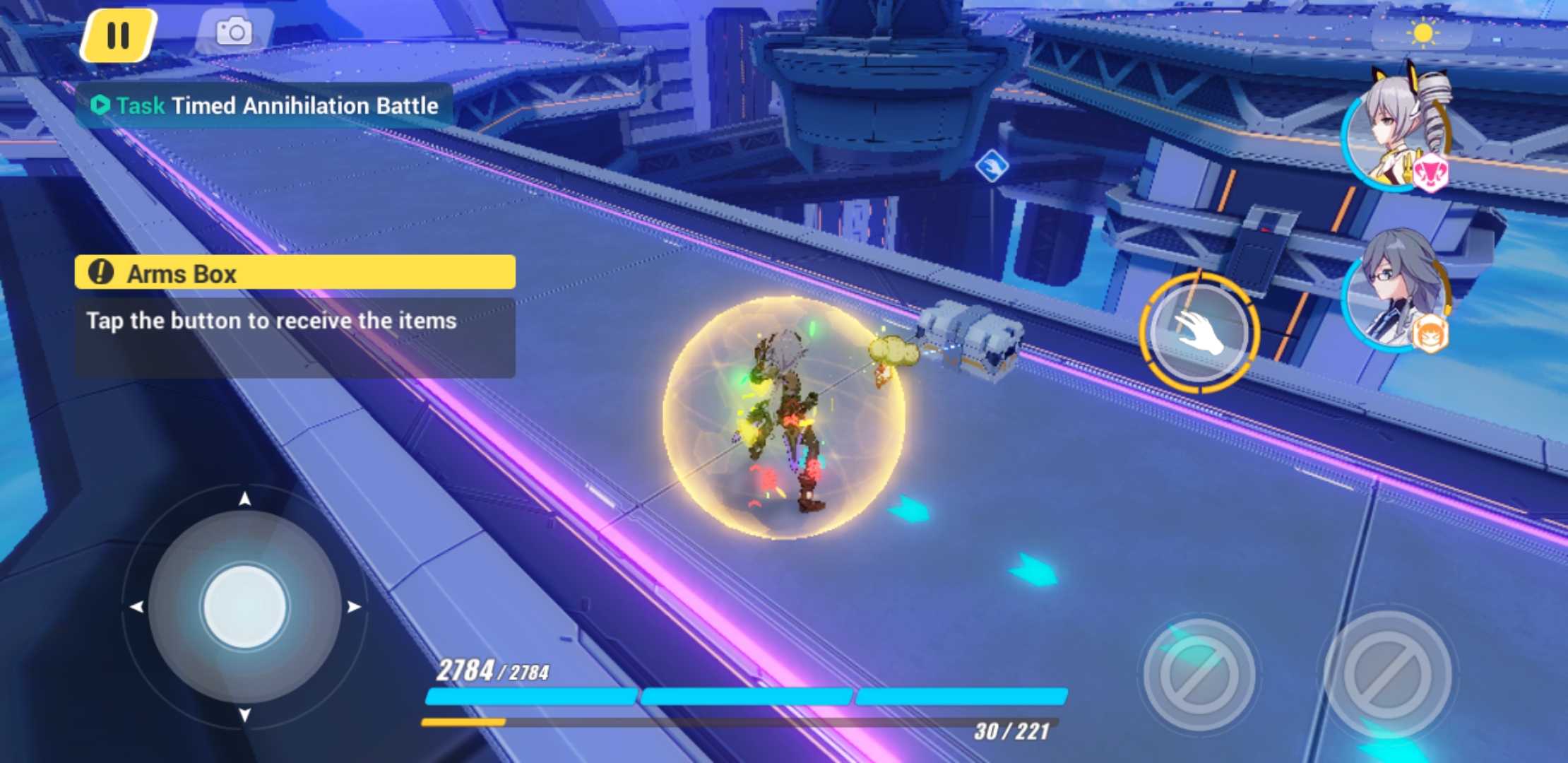 5.1) Exchange Shop
In the exchange shop, you can get several items. Every item except some valk fragments is different.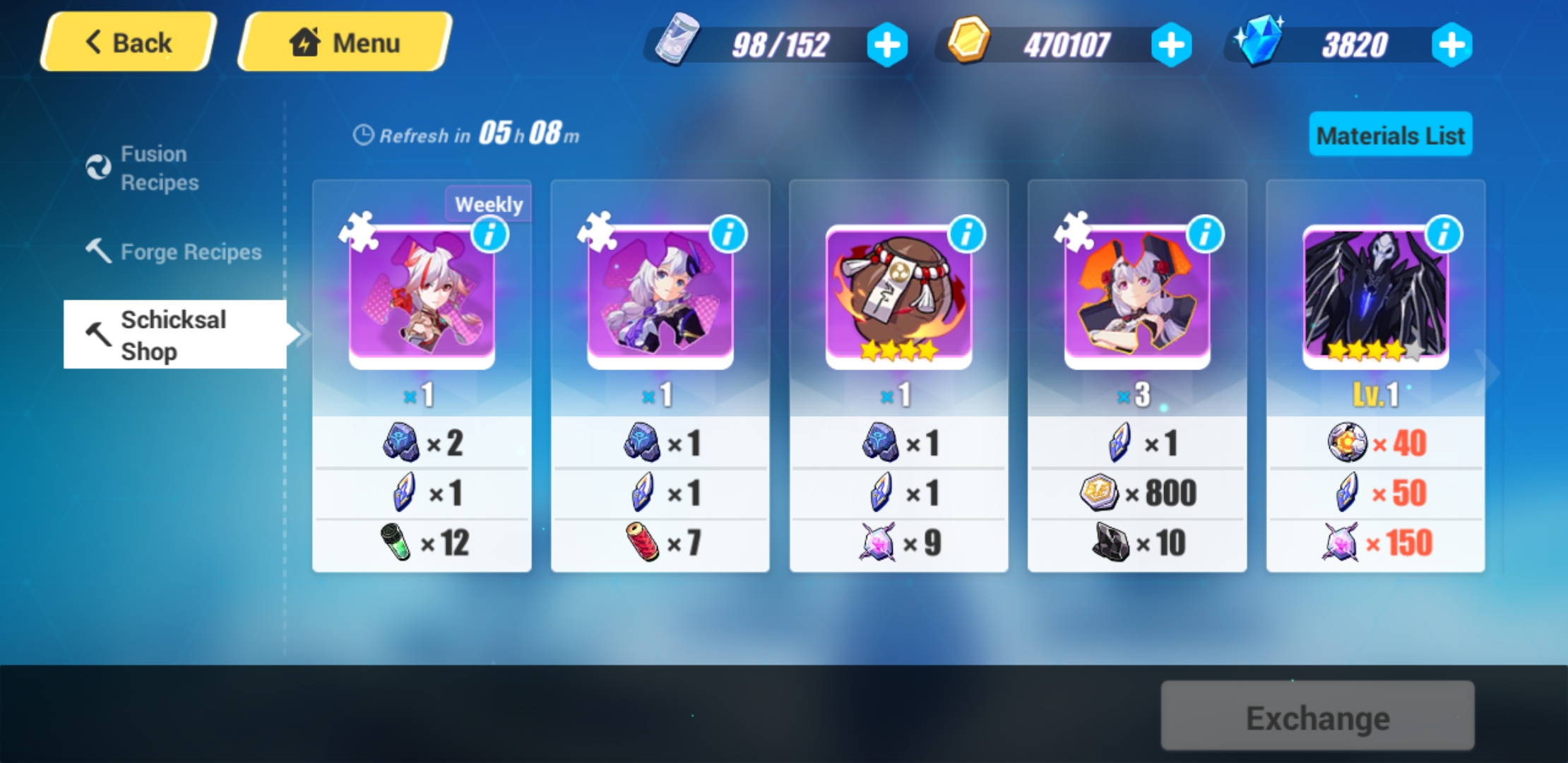 6) Mechas
This is an awesome new mechanic. After getting a high enough Ai-chan's Tech, you can create Mechas by using Box of Parts. Different types of mechas require different Ai-chan's Tech.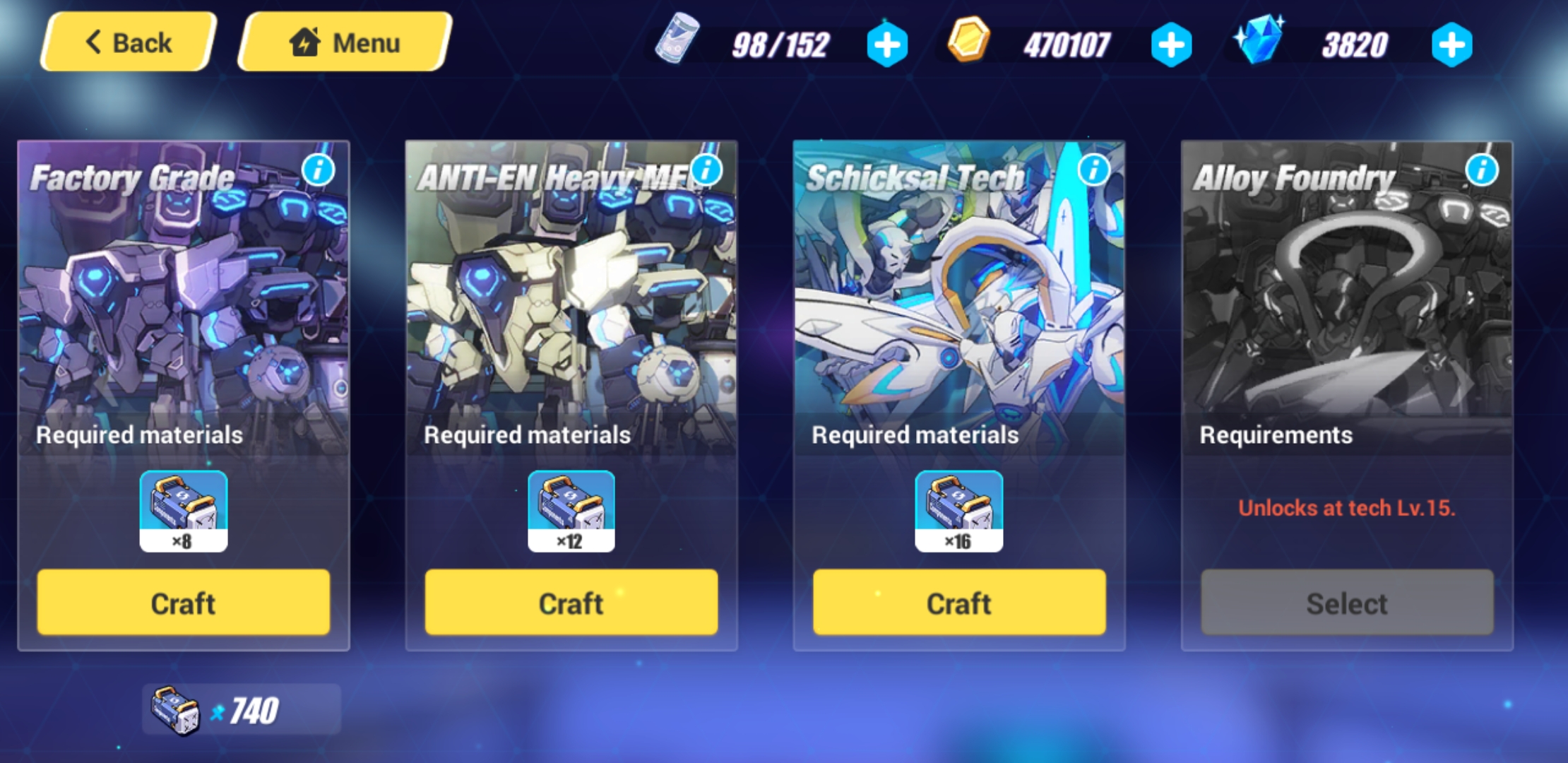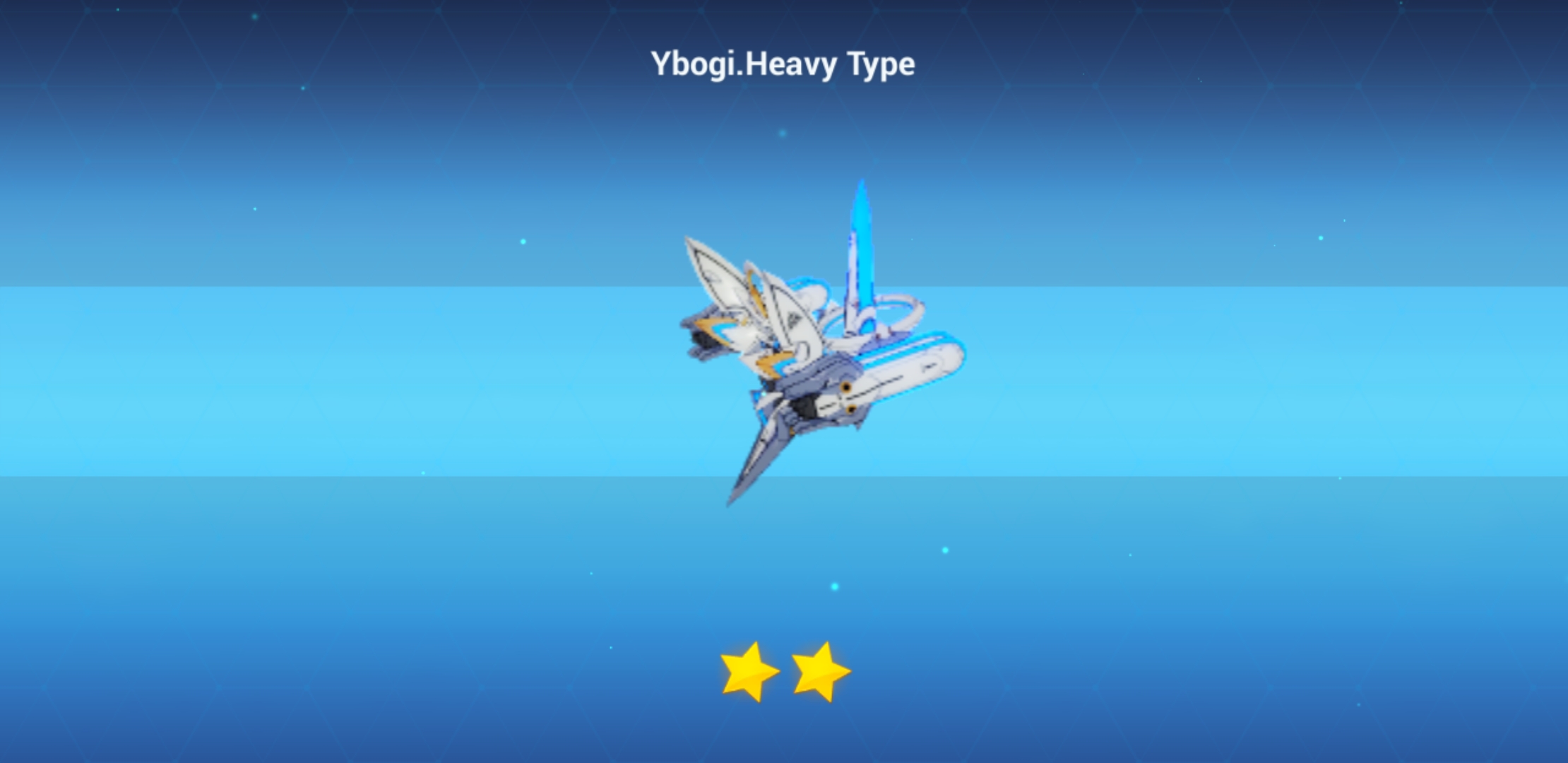 You can form your own mecha squad, where each mecha gives you different passive buffs.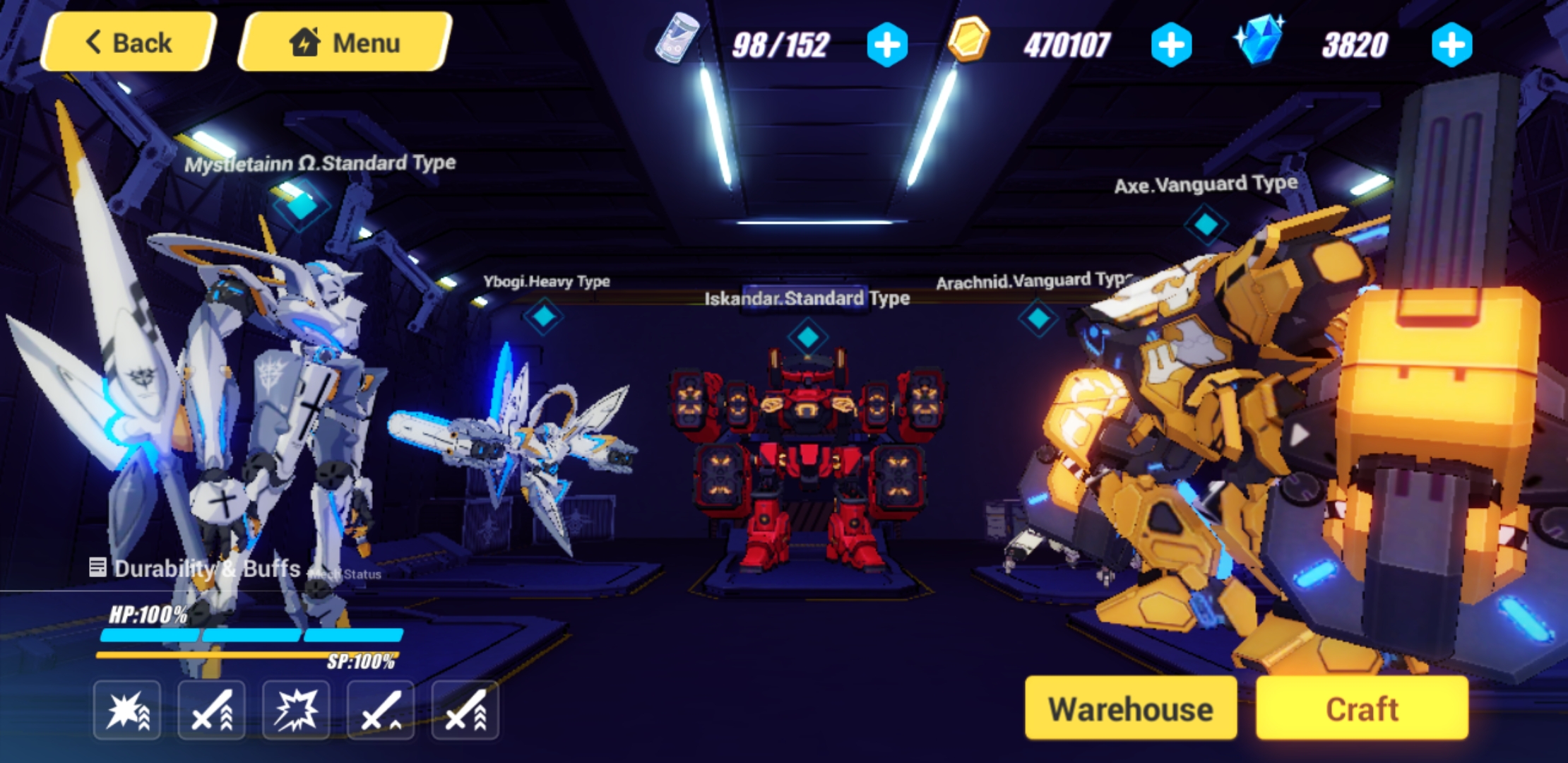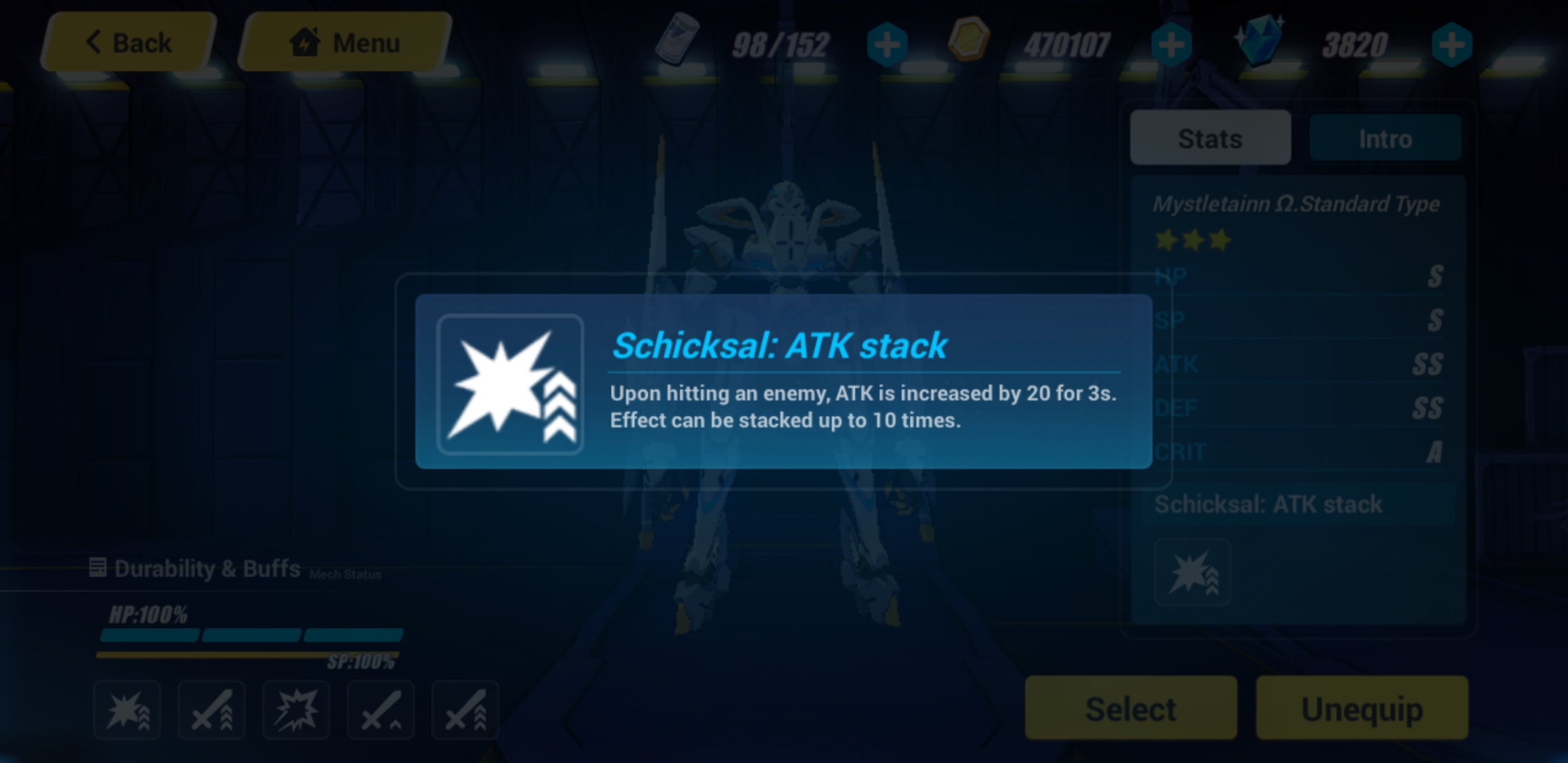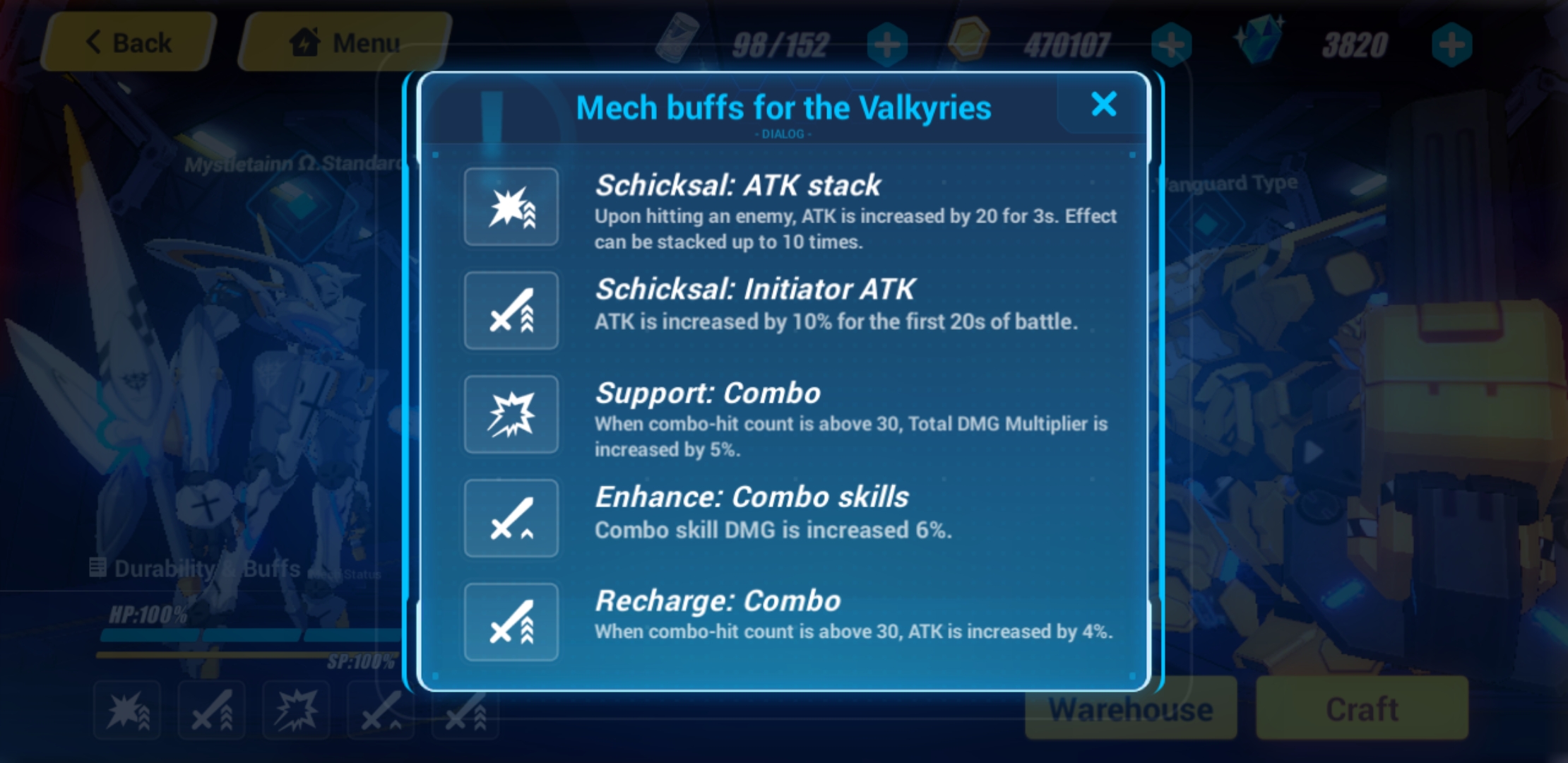 You can also choose the mecha you wish to ride on Open World once you have enough Ai-chan's Tech. Shicksal Mechas can fly!!
6.1) Mecha Defense
In this mode, you choose a party of up to 5 mechas. I advise you to fill all 5 roles if possible. You have to defeat 5 waves of enemies and at the end, depending on the time you took to defeat them, you recieve smaller or bigger rewards.
Each week there's a different weather which boosts different types of mechas, take that into account!
Also, with enough Ai-chan's Tech, you unlock 3 skills. The one on the left releases missiles that damage enemies, this one is strong!!! The middle one paralyzes enemies and it's pretty meh. The last one boosts your damage which is useful.
When picking mechas, you can ignore Defense and Health stat, they will never die. Try to pick ones with high Attack. Also, the mecha spiders emit this 360 global shockwave which seems very very useful. The Wizard ones - the ones who create an eletrical field - are useless, never pick them.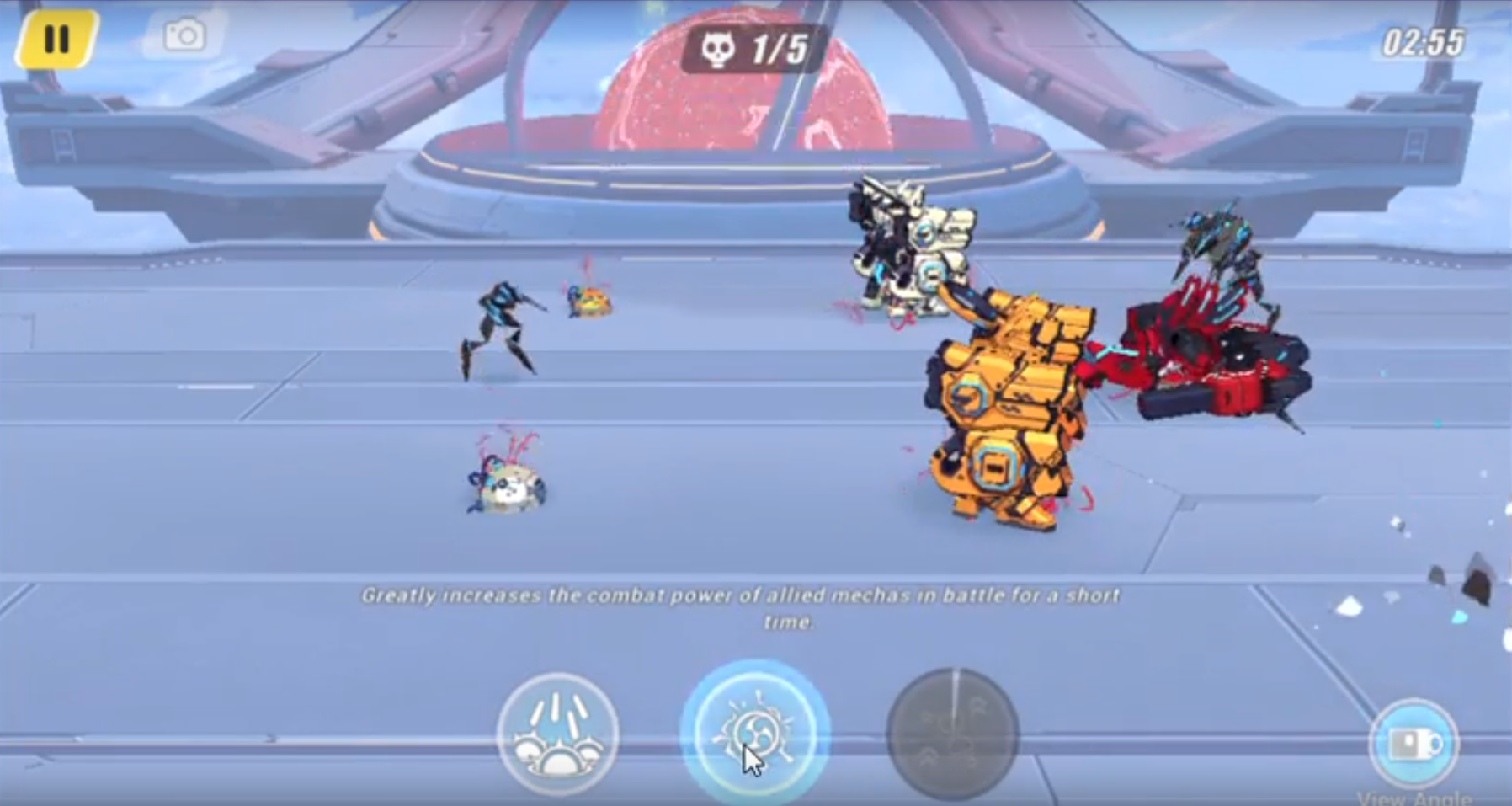 7) Weather
There's a new awesome mechanic - there are several types of weather and they change during the week. Not only do they give different in-game visuals, they also give different buffs (examplified below). Try and use them for your advantage.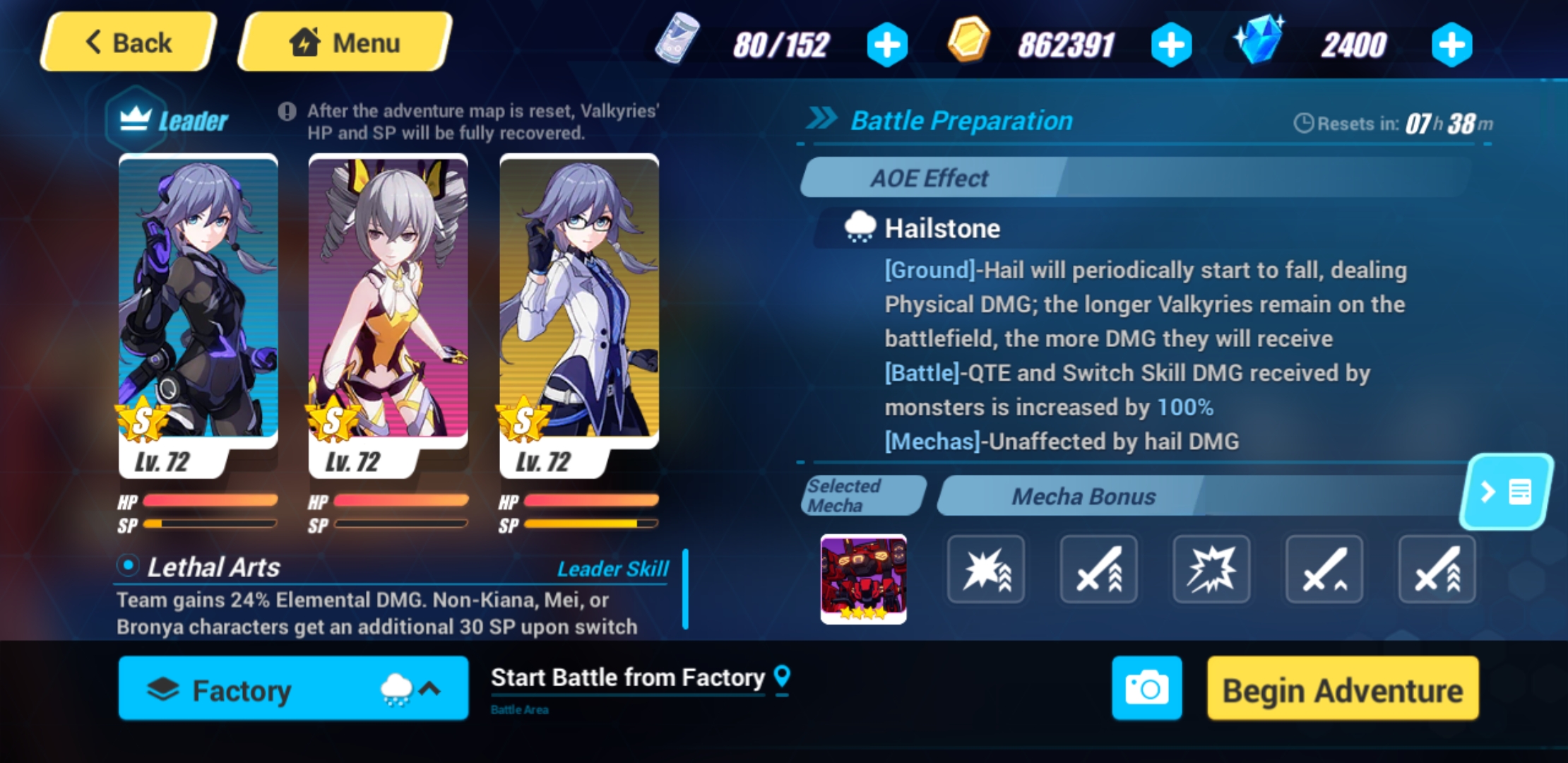 Each area of Shicksal HQ has a different weather. Also, you can check which types of weather you're going to have each day of the week by clicking "Weather Conditions" in the Shicksal HQ main screen.
8) Conclusion
In conclusion, there are a lot of new and different mechanics in Shicksal HQ Open World. It's a breath of fresh air and quite a fun change of scenery.
Having read this, I hope you can use the new features to your advantage.
Thank you for reading this guide and I hope you enjoyed it.