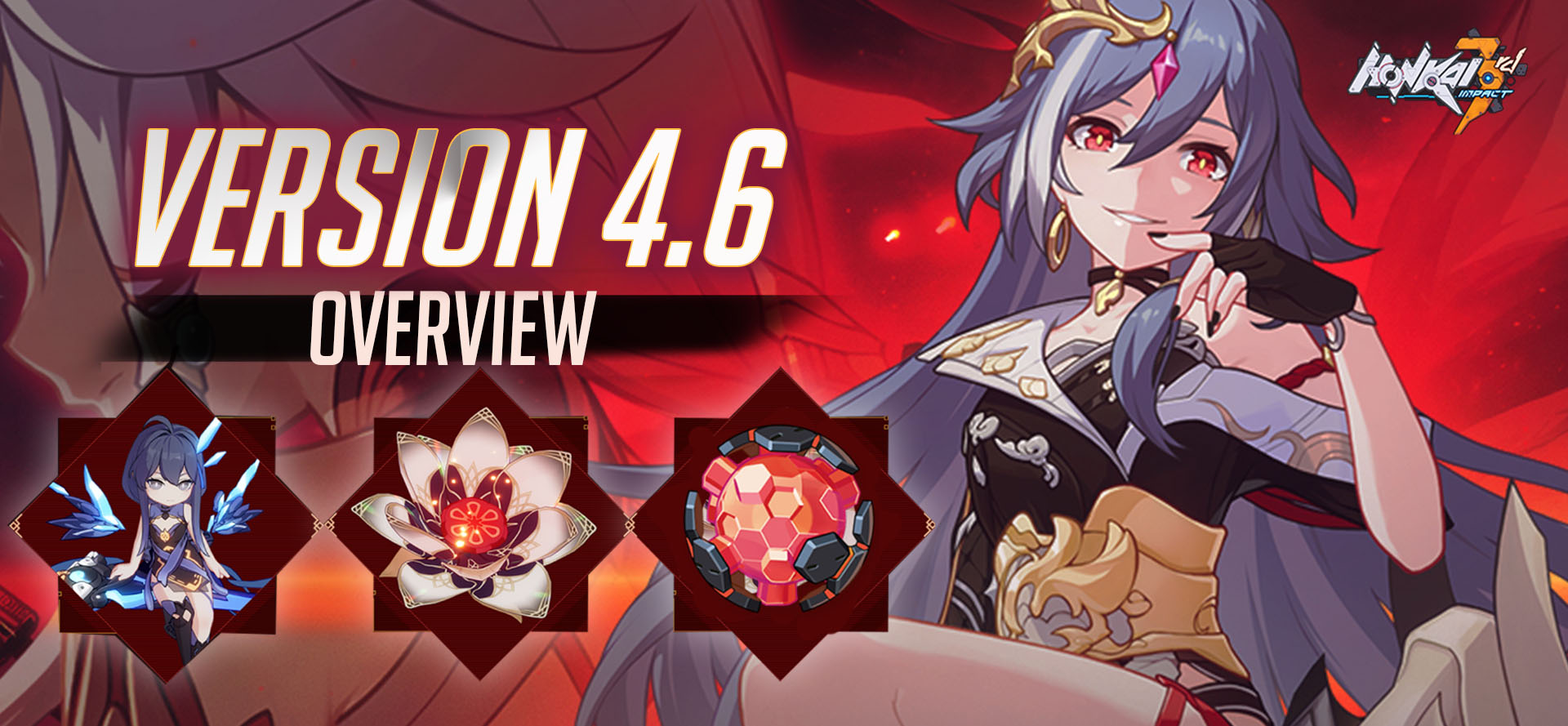 Hey captains. I'm Marisa Honkai F2P, this is Honkai v4.6 Overview (SEA server). This patch is the beginning of a new season, so a lot of new content is jam-packed here. New Herrscher, new Divine Key, free Herrscher of the Void, farmable Celestial Hymn!! Can you believe that? This is going to be a long read. Let's go!
New Battlesuit - HERRSCHER OF SENTIENCE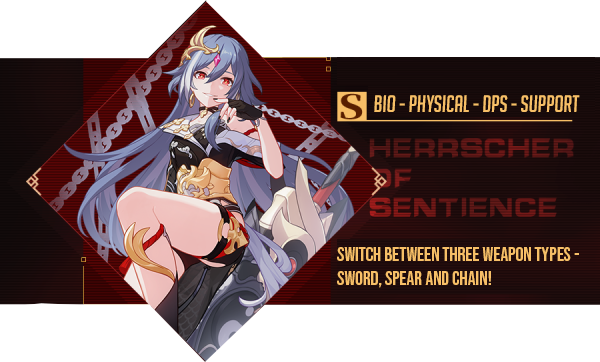 [Herrscher of Sentience] is a powerful fighter and supporter. At 100 SP, hold [ULT] to cast Ultimate [A Worldful of Woes] that Impairs all enemies, enter Herrscher mode and BOOM! Bonk enemies to death! Say goodbye to your Night Squire and Celestial Hymn.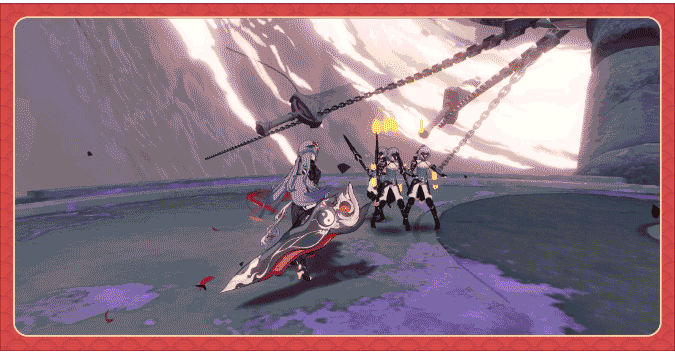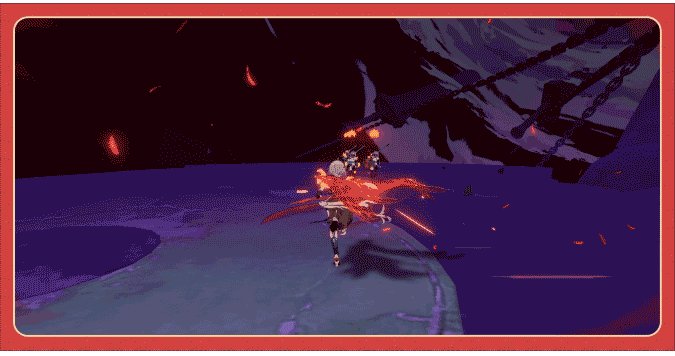 Herrscher of Sentience SIGNATURE EQUIPMENT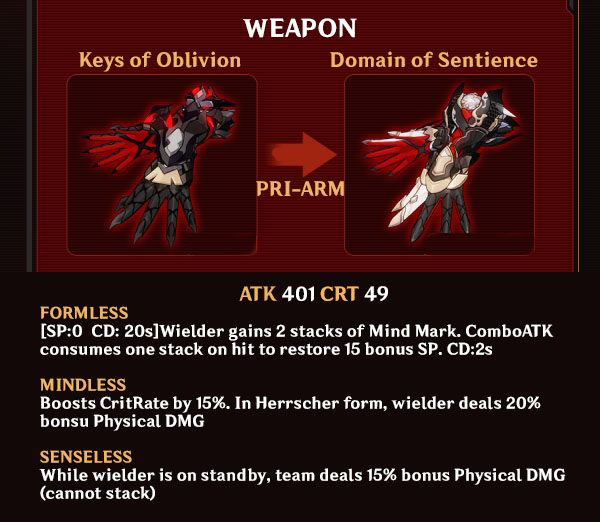 [Herrscher of Sentience] needs her signature weapon [Domain of Sentience] to function. It provides her with sufficient SP recovery, allowing you to go online fast.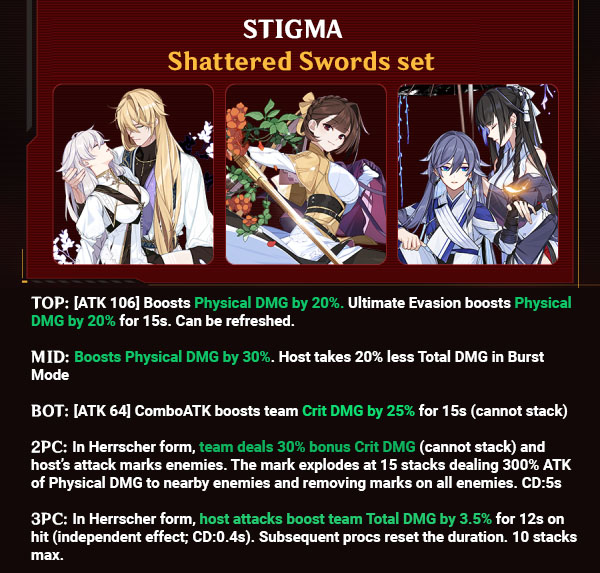 [Shattered Swords] is an excellent all-around set for Herrscher of Sentience.
New ELF - Water's EDGE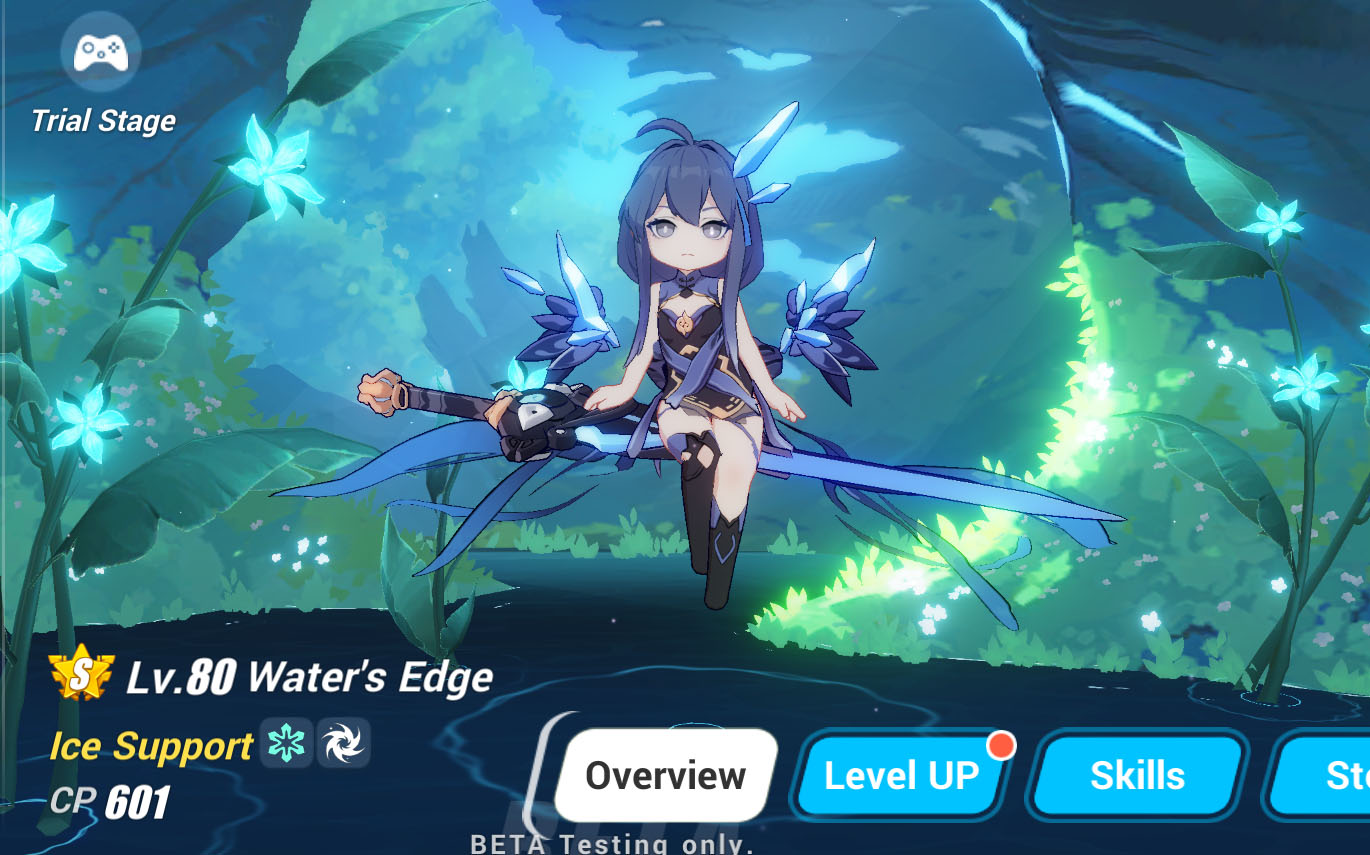 ELF [Water's Edge] is a gacha Ice support ELF who can pull enemies in a large area and make them take more Ice DMG with Ultimate. Genshin players might think this is Hydro-type Paimon. No. No. It's actually based on a sword in Honkai lore with the same name.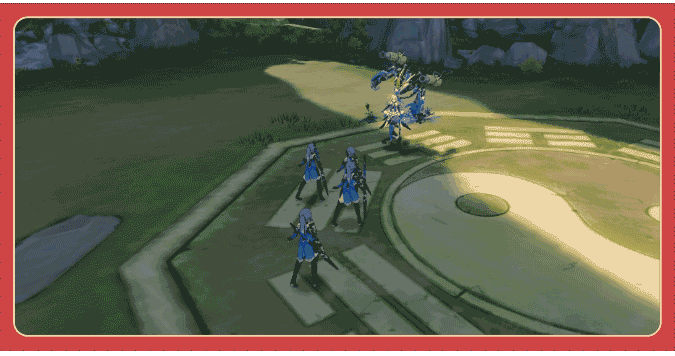 Water's Edge ultimate in action!
MORE EQUIPMENT UPDATE
◆NEW DIVINE KEYS
Two new Divine Keys are added in 4.6.
[Fenghuang Down] is a Gacha fist that can stop enemies and deal damage when they are attacked. You can use this to delay Newton B debuff.
[Fenghuang Pinions] is a lightning support gun that can be forged in Foundry. It looks really sleek, but I'm not sure if it's practical on the battlefield.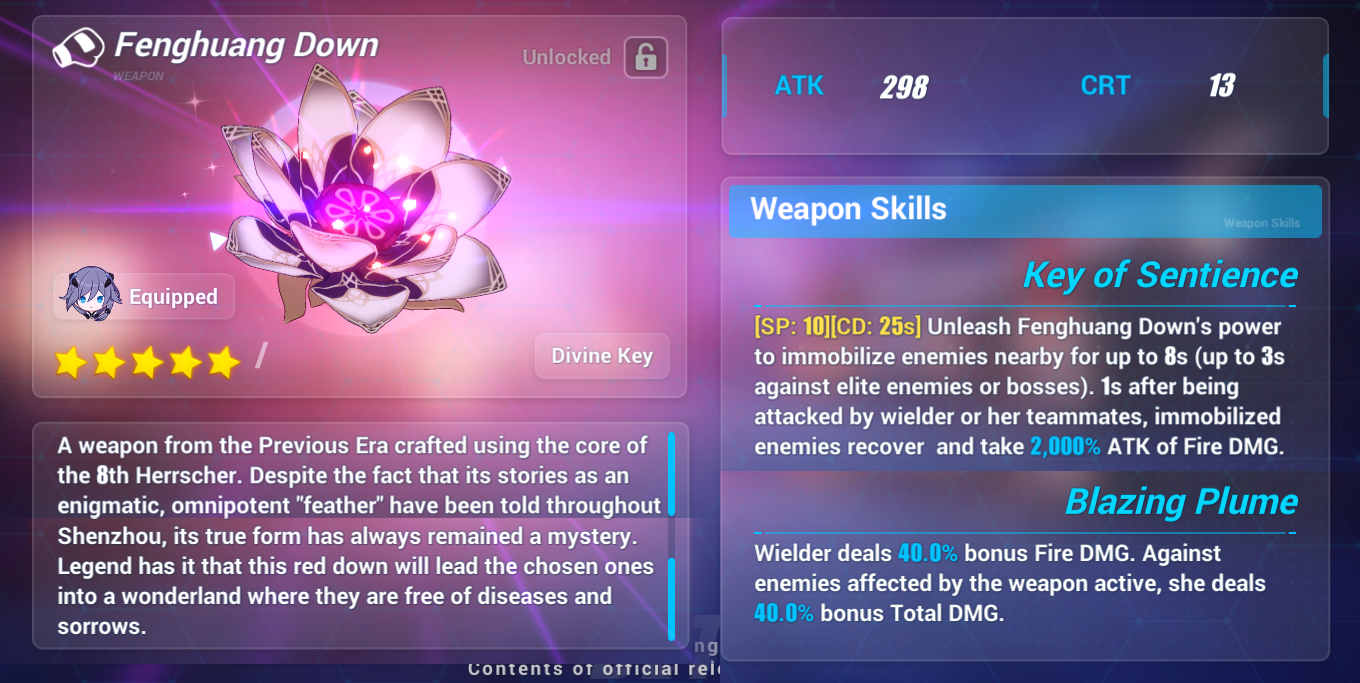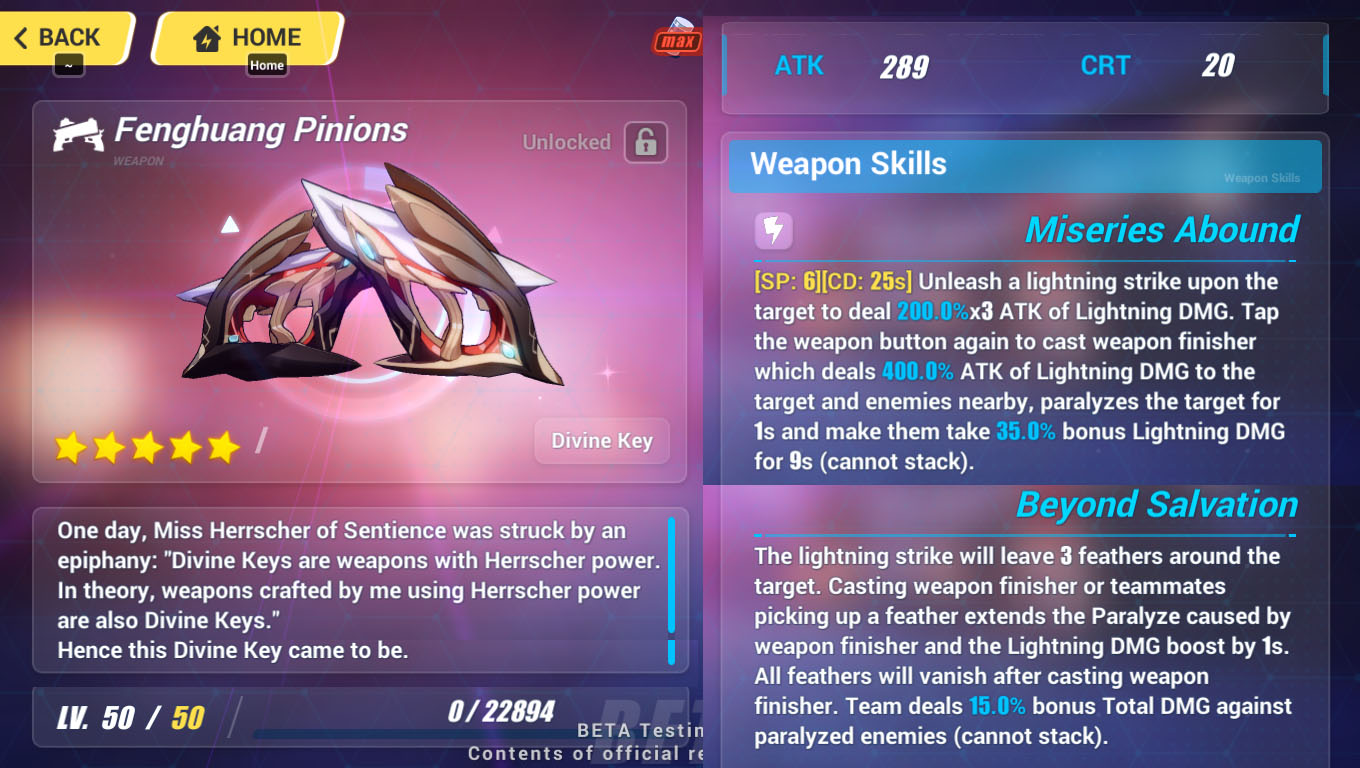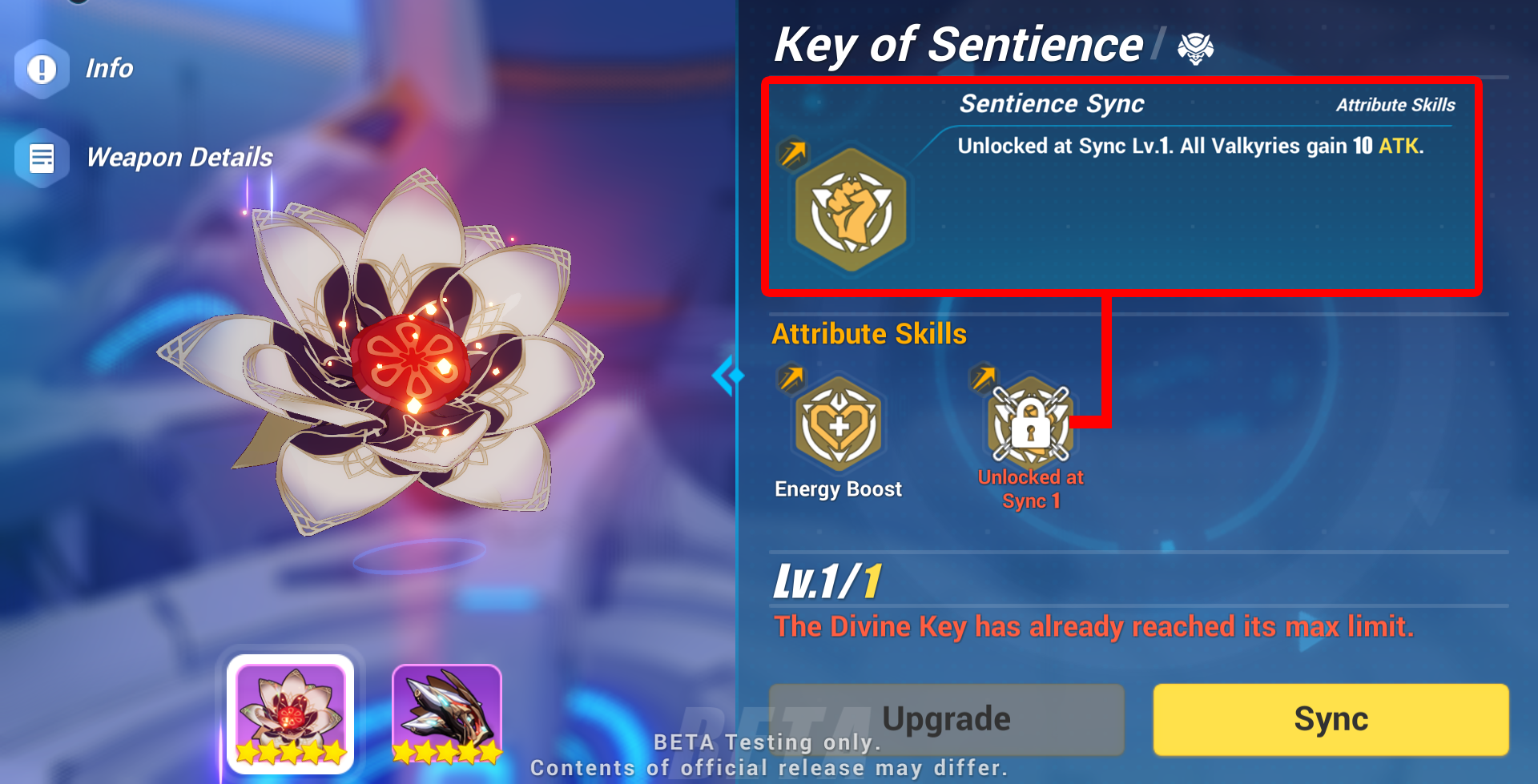 In Divine Concierge, Fenghuang Down can be synced in the [Key of Sentience] slot to give all valkyries permanent +10 ATK.
◆BRINGER OF LIGHT SET - Dea Achora Top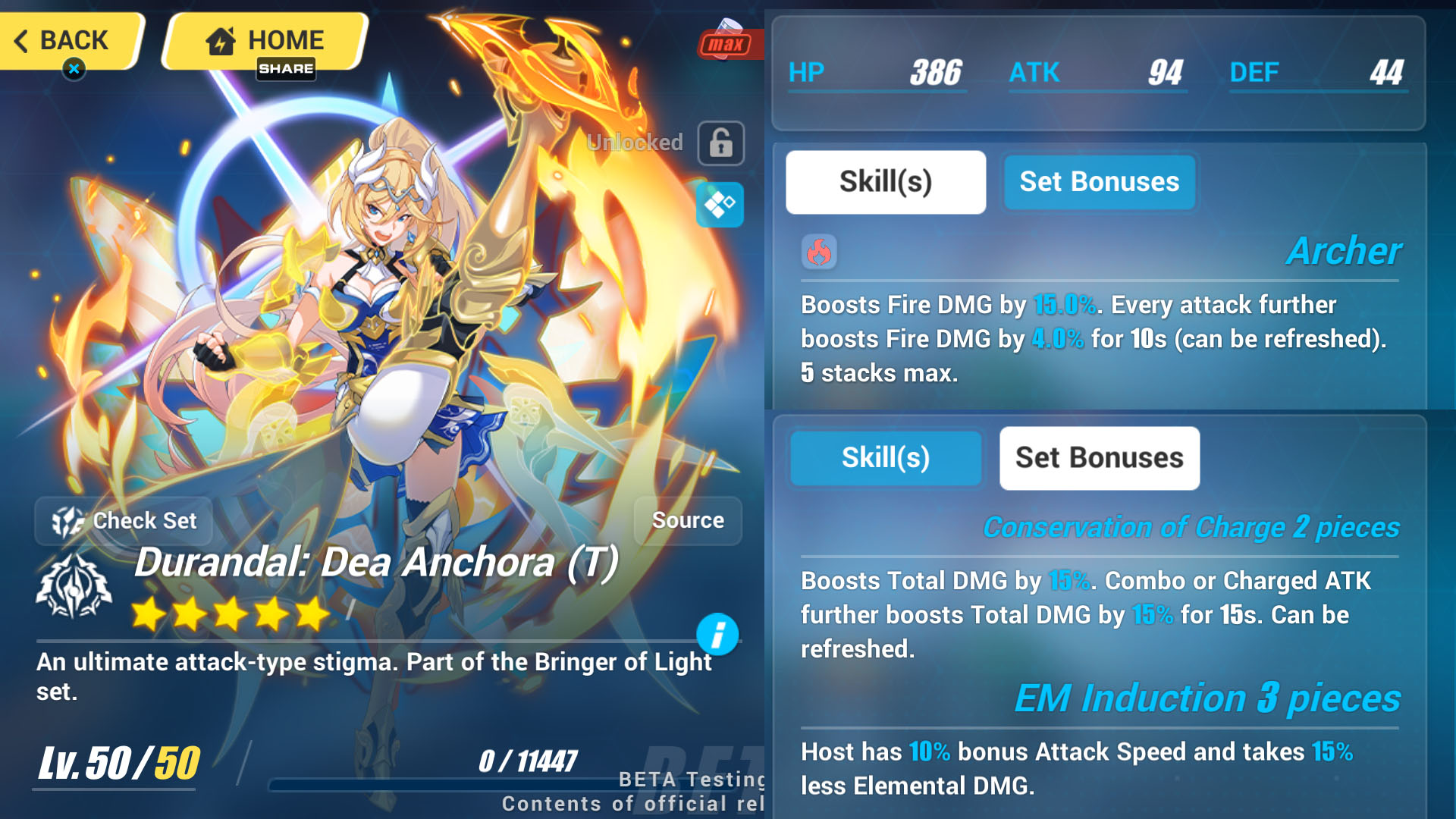 [Bringer of Light] set is the new special set, similar to the previous [Rebel's Blades]. The first piece - Durandal: Dea Anchora T, is a Fire DMG piece that can be acquired from the Spring event shop. Hmm…
The first Rebel is Lightning DMG. Then, a Lightning Herrscher appeared.
The second Rebel is Physical DMG. Then, a Physical Herrscher appeared.
Now, Bringer Set is Fire DMG. So, Herrscher Fire Durandal soon???

◆COLUMBUS SET - Replacement for Evangelion Stigma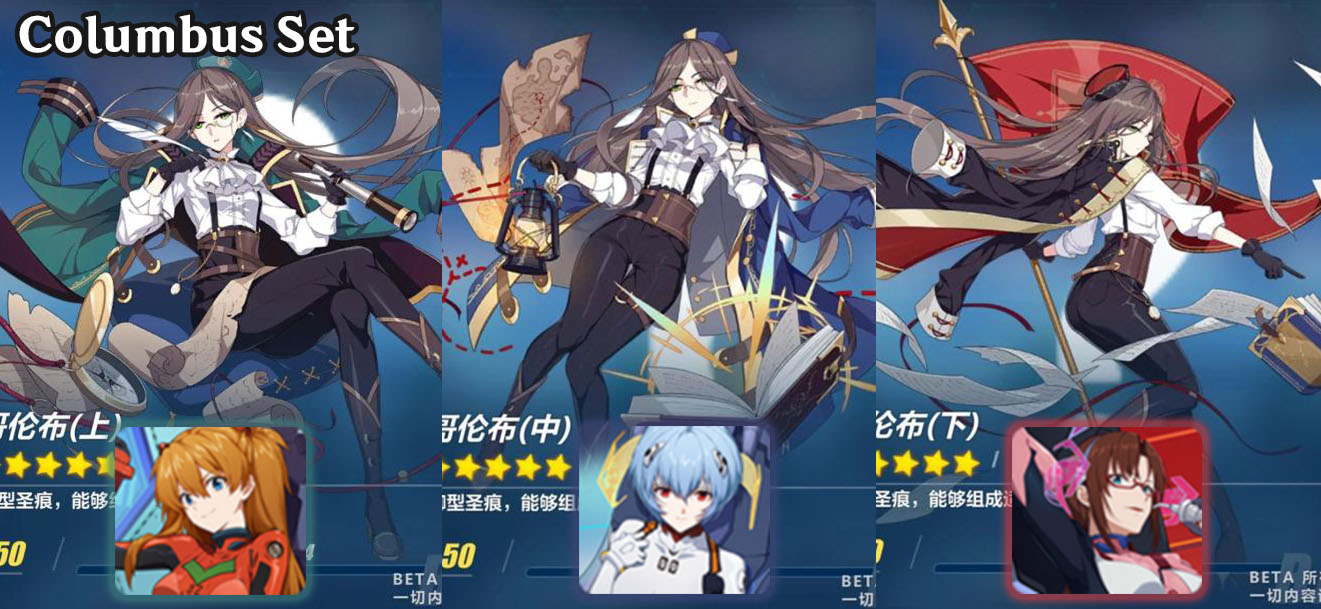 [Columbus] set has a similar stat as Evangelion collab [Children] set. Columbus and Children set can be mixed and matched to activate its set effect. Example:
ChildrenT ColumbusM = Activates 2pc-set effect
ColumbusT ChildrenMB = Activates 3pc-set effect
Columbus will be available in gacha supply.

BOUNTY MARK and FORGE
◆DIRAC (G3)
Dirac G3 can now be forged. Uses Michelangelo as material.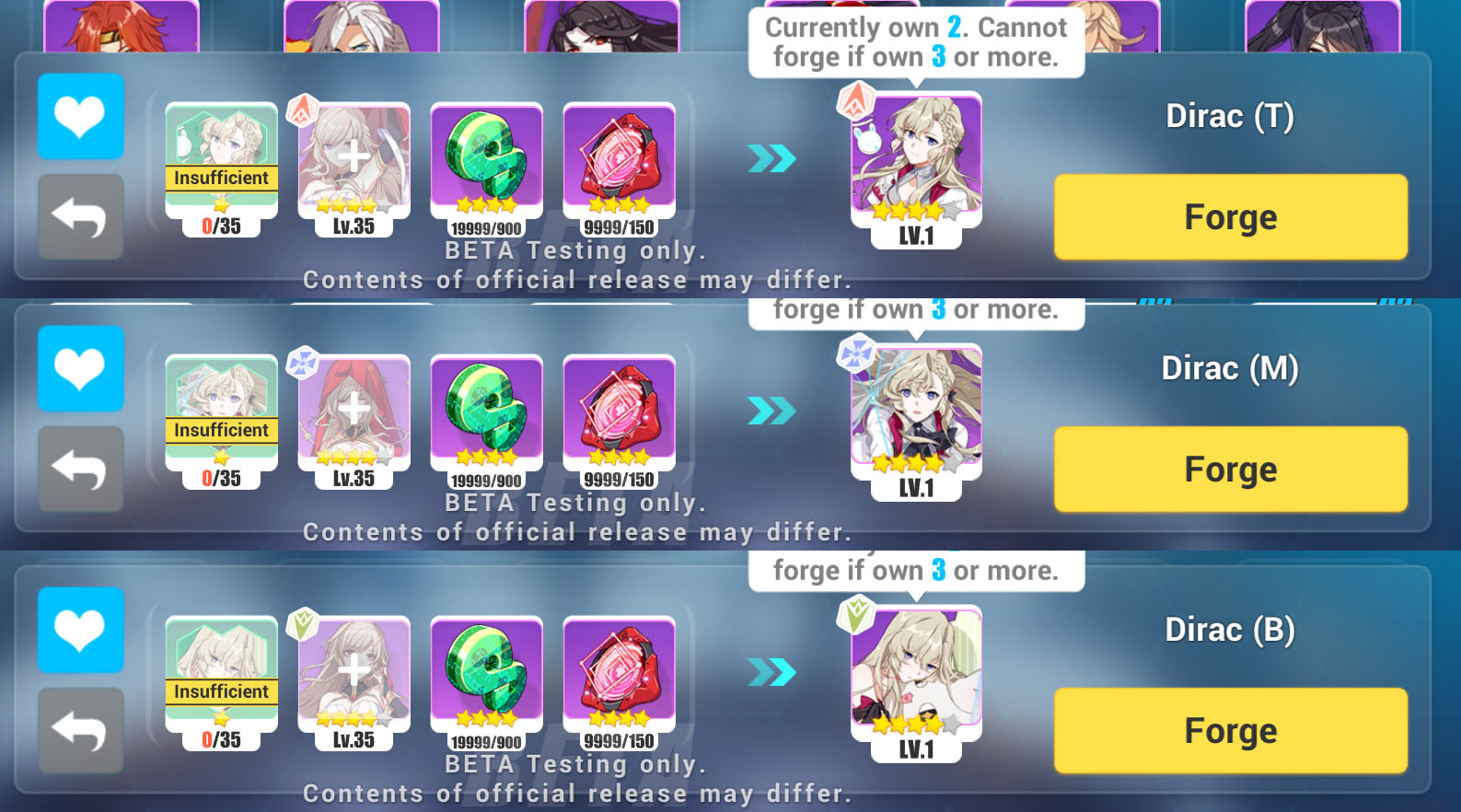 - It is a powerful stigma for any Burst Mode valkyries - Herrscher of Sentience, Swallowtail Phantasm, White Comet.
- Extra news from the dev: In the future, Ana and Dirac can be forged directly without Peary and Michelangelo.
- Bounty Silver event continues in 4.6. You can purchase Dirac ghost in Bounty Shop

◆FENGHUANG PINIONS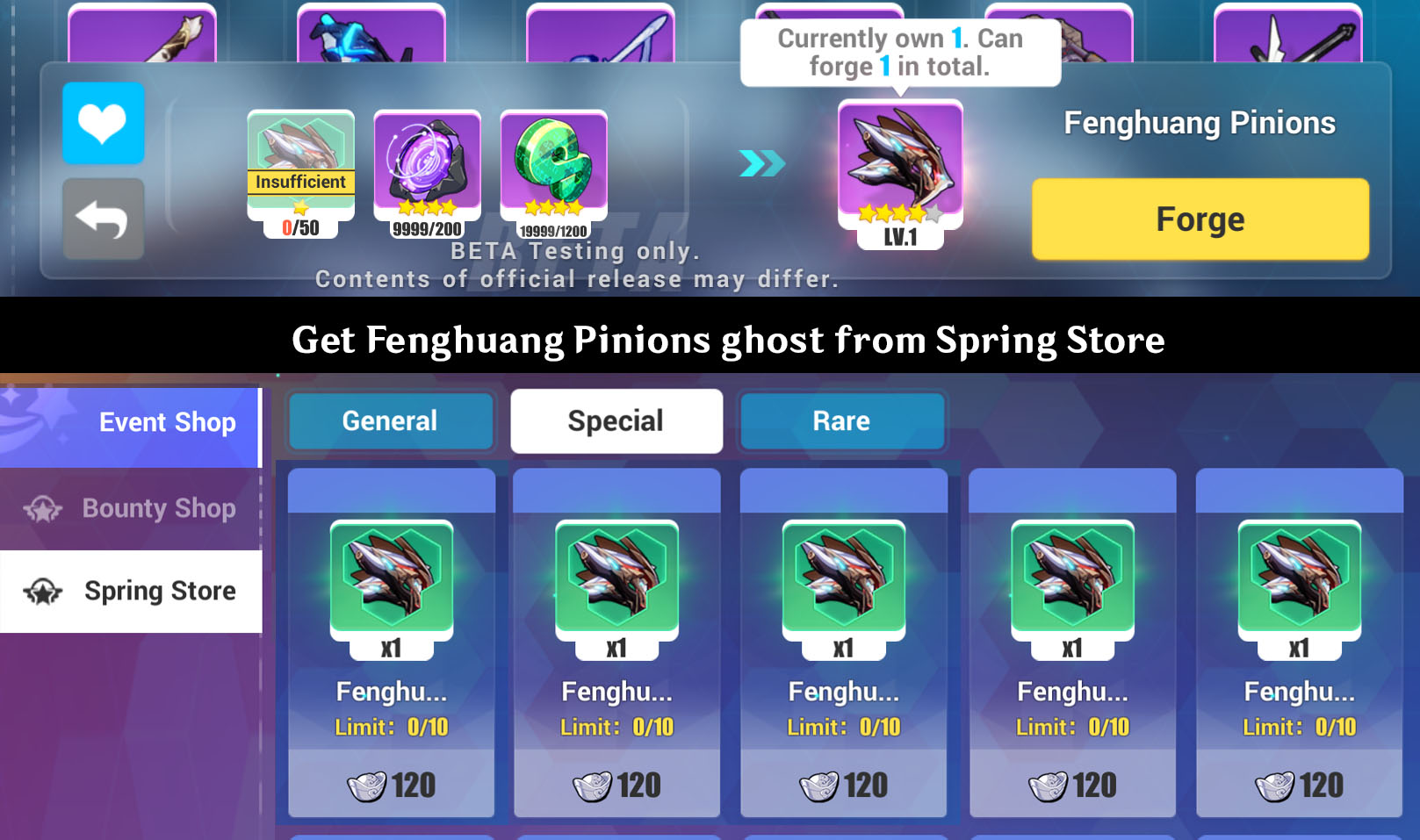 BATTLE PASS
◆THEME PASS REMOVED, MAIN REWARDS INCREASED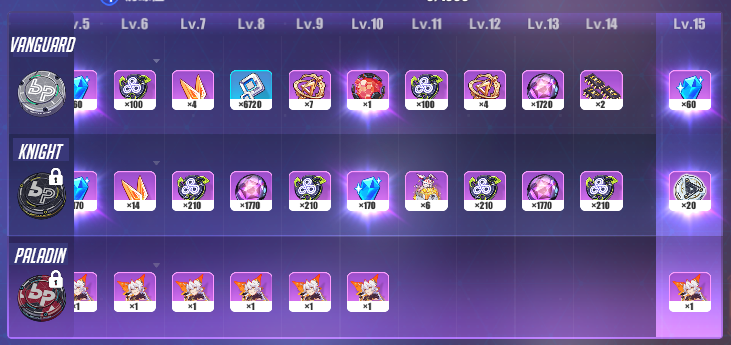 Starting from this patch, Theme Pass is no longer available. BP main rewards have been increased.
◆BLAZING CRYSTALLUM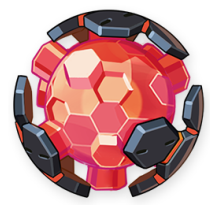 In 4.6 - 4.9, Battle Pass and Dorm Shop will give a new [FIERY CRYSTALLUM]. This will be the currency used to purchase new Elite Works items in 4.6-4.9.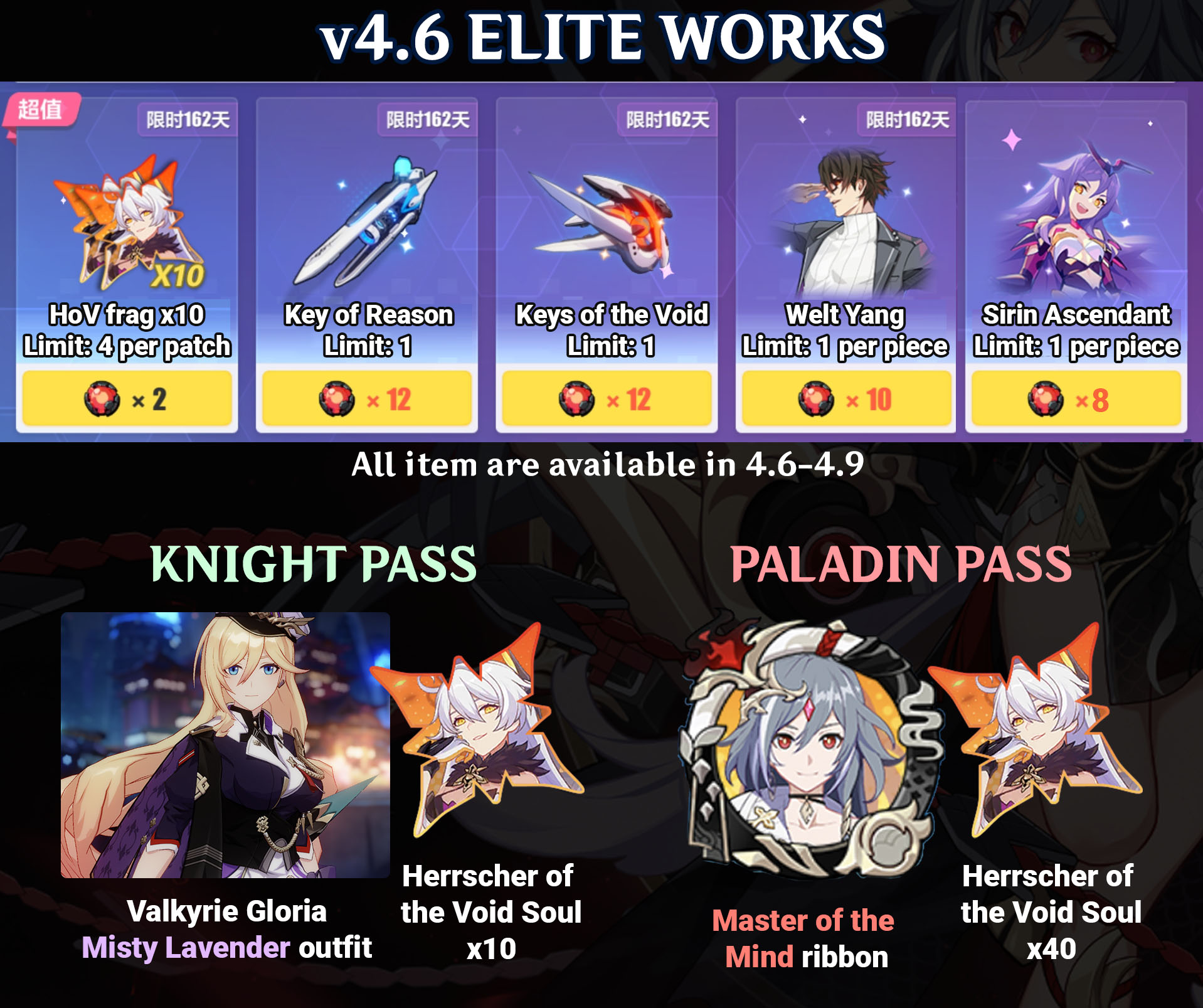 ◆VINTAGE SHOP and Extended Expiration Date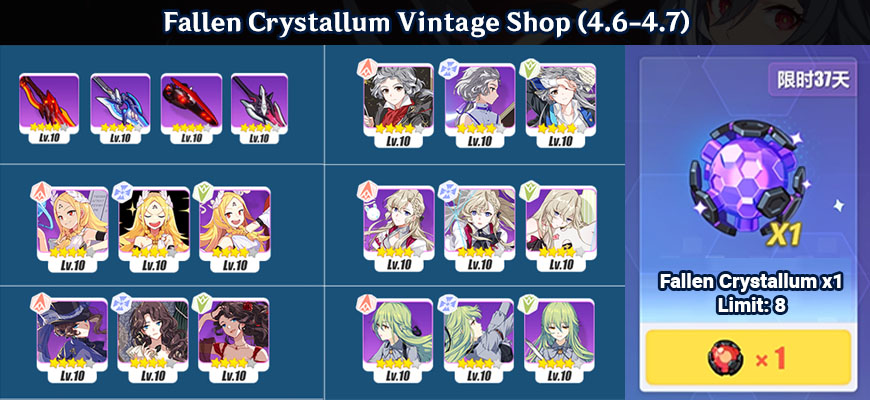 - Fallen Crystallum vintage shop opens in 4.6 until the end of 4.7.
- Lucion and Fallen Crystallum expiry date extended until late 4.7.
- Lucion vintage shop extended until late v4.7
SHOP UPDATE
◆WAR TREASURY
After three years, Celestial Hymn is finally farmable. It costs Ancient Legacy - you have nothing else to buy with it, so just get those weekly Celestial Hymn frags.
What's that? You're in Masters and don't have a stable Legacy income? Why are you even staying in Masters?! Look at all the cool weapons we have in Exalted. Bruh! Just break through!

◆OTHER SHOPS
- Exchange Shop: Added Genome scythe, Caravagio set
- Witch's Corridor S-rank rotation: KMB AKA MEME Fuxi Tesla
◆NEW [SUPPLY SHOP] and EXPANSION SUPPLY Changes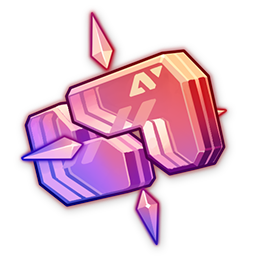 The new [SUPPLY SHOP] uses [Battlesuit Shard] currency that can be acquired from [Expansion Supply].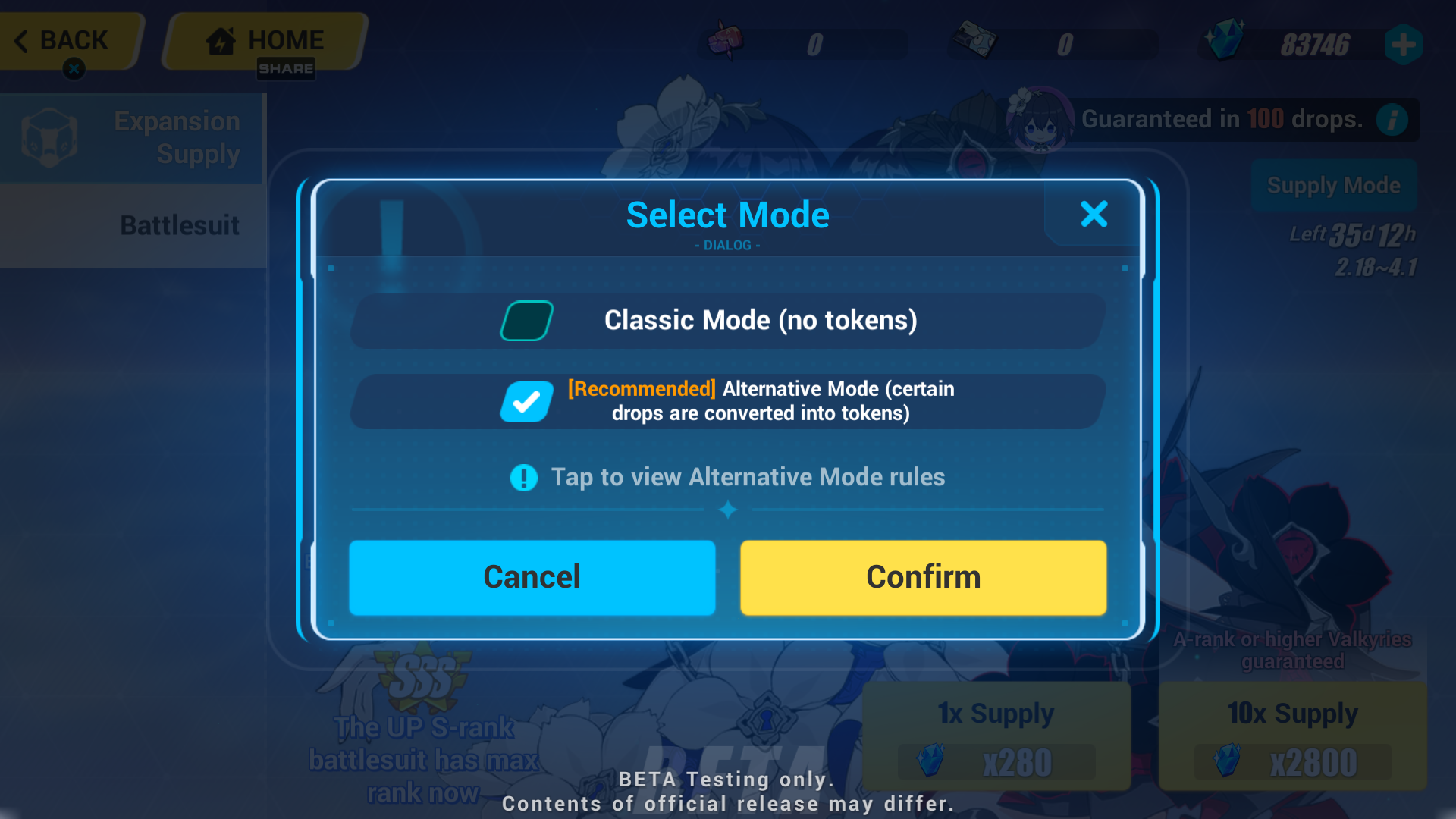 1) [Alternative Mode] is added for Expansion Supply. When pulling Expansion or EXPA, you can use Classic Mode (the normal expansion supply) and [Alternative Mode]. You can switch modes at any time.
2) After selecting [Alternative Mode] option, when you pull A-rank fragments that have reached SSS rank in the expansion supply, it will be automatically converted into [Battlesuit Shard]
3) Certain materials (such as exp chips, Homi Treasure, etc.) will also be automatically converted into an amount of [Battlesuit Shard]
4) [Battlesuit Shard] can also drop as side material.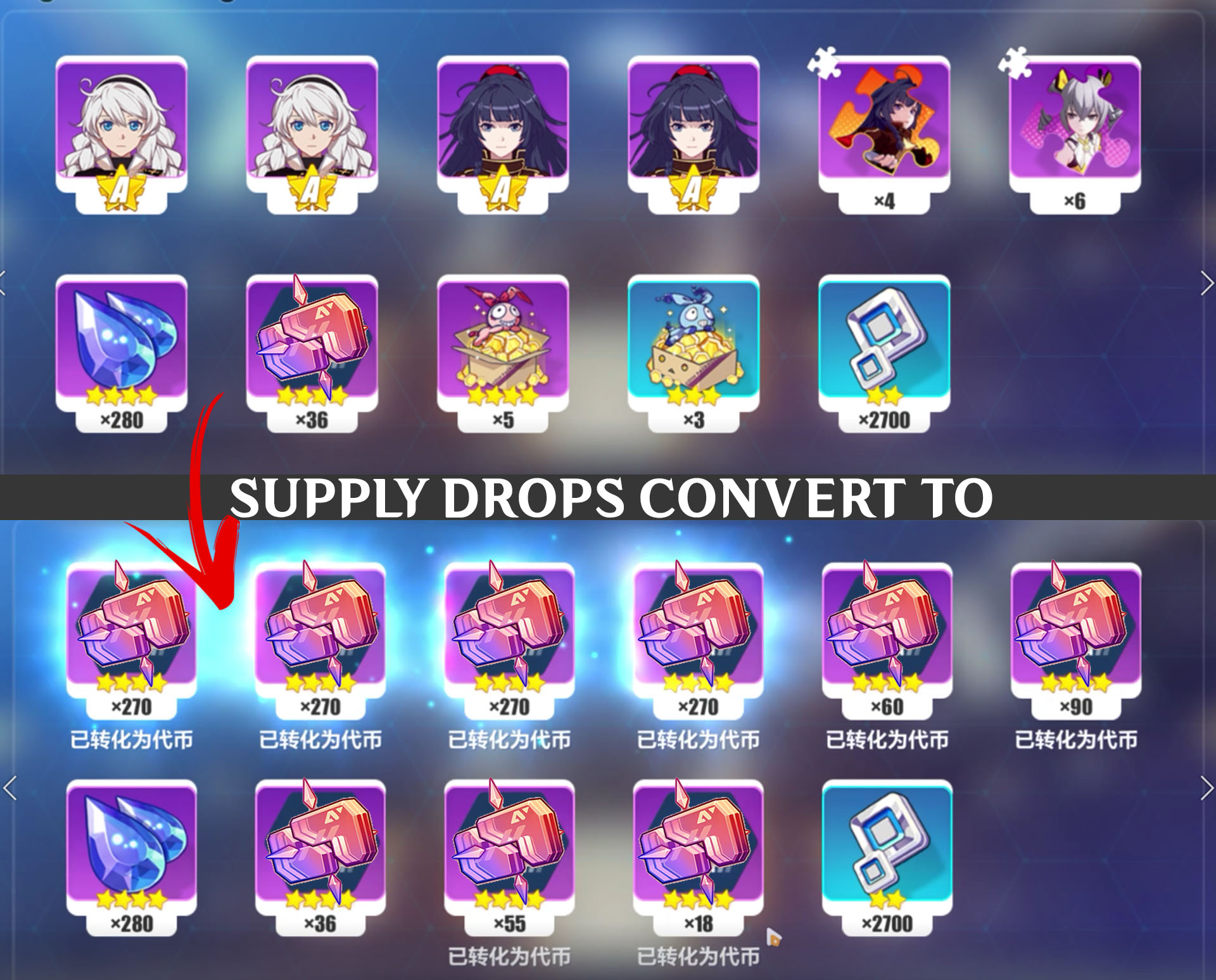 Example of Expansion Supply drops conversion to [Battlesuit Shard]

You can use [Battlesuit Shard] to purchase various item in [Supply Shop].
[Supply Shop] content changes every patch
You must unlock the valk / ELF to purchase their fragments or stamps.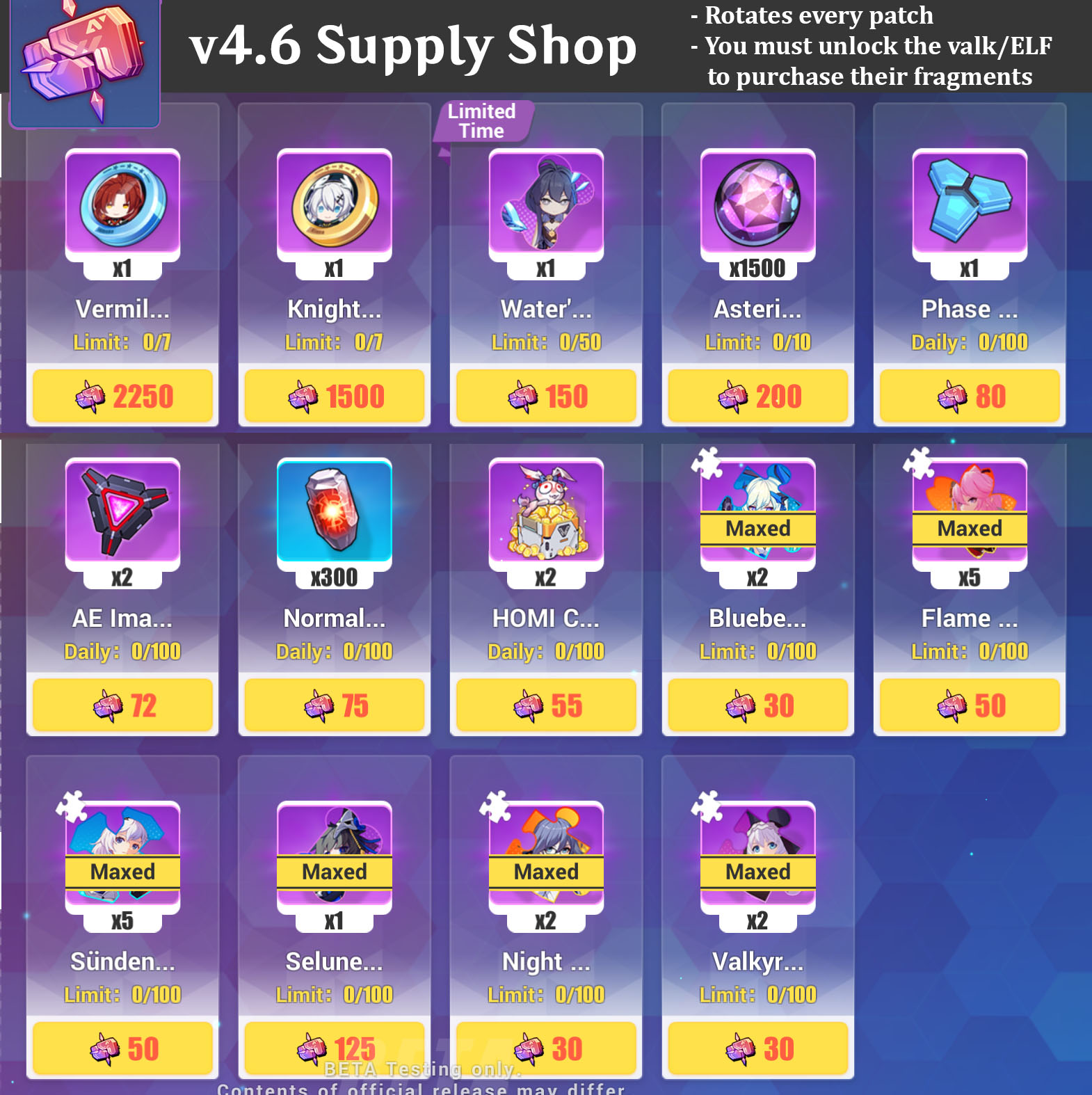 SPRING EVENT
ONCE UPON A TIME IN SHENZOU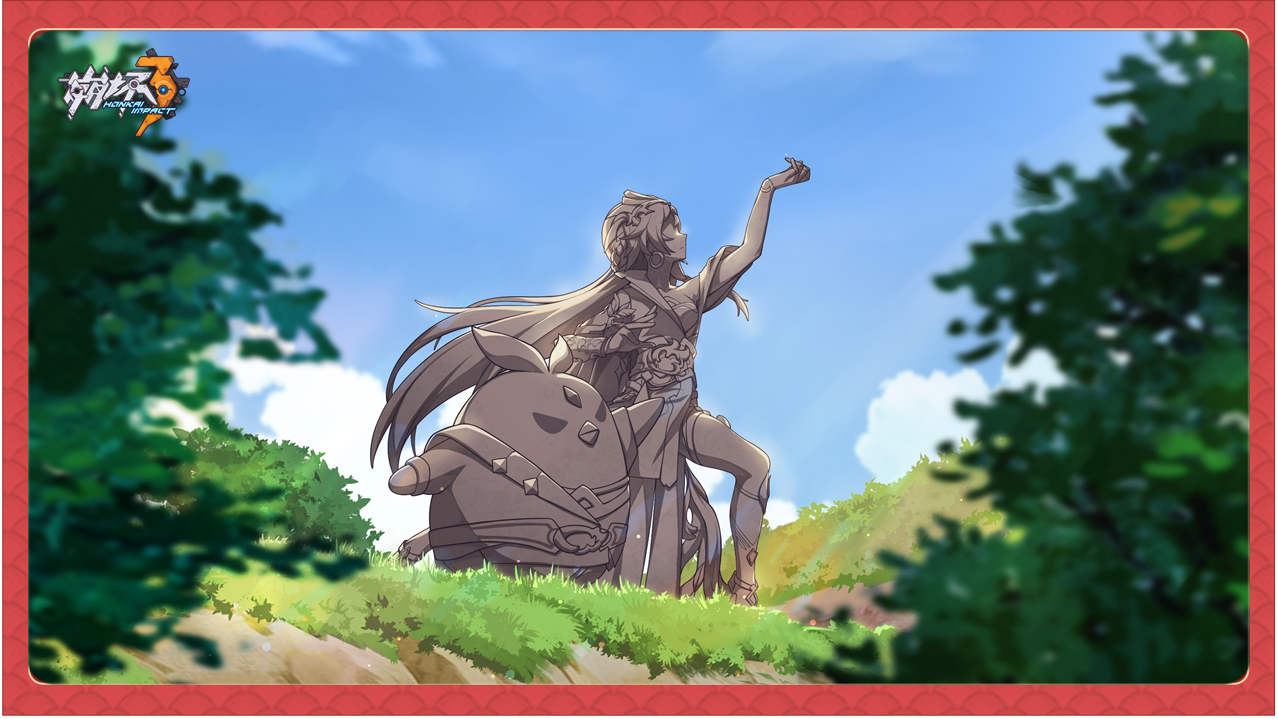 Legends say deep down the southern tropic lies an uncharted island that is the home to the mysterious Nian and the even more mysterious Phoenix the Celestial… St. Freya sets sail for a southern island to celebrate the coming of spring!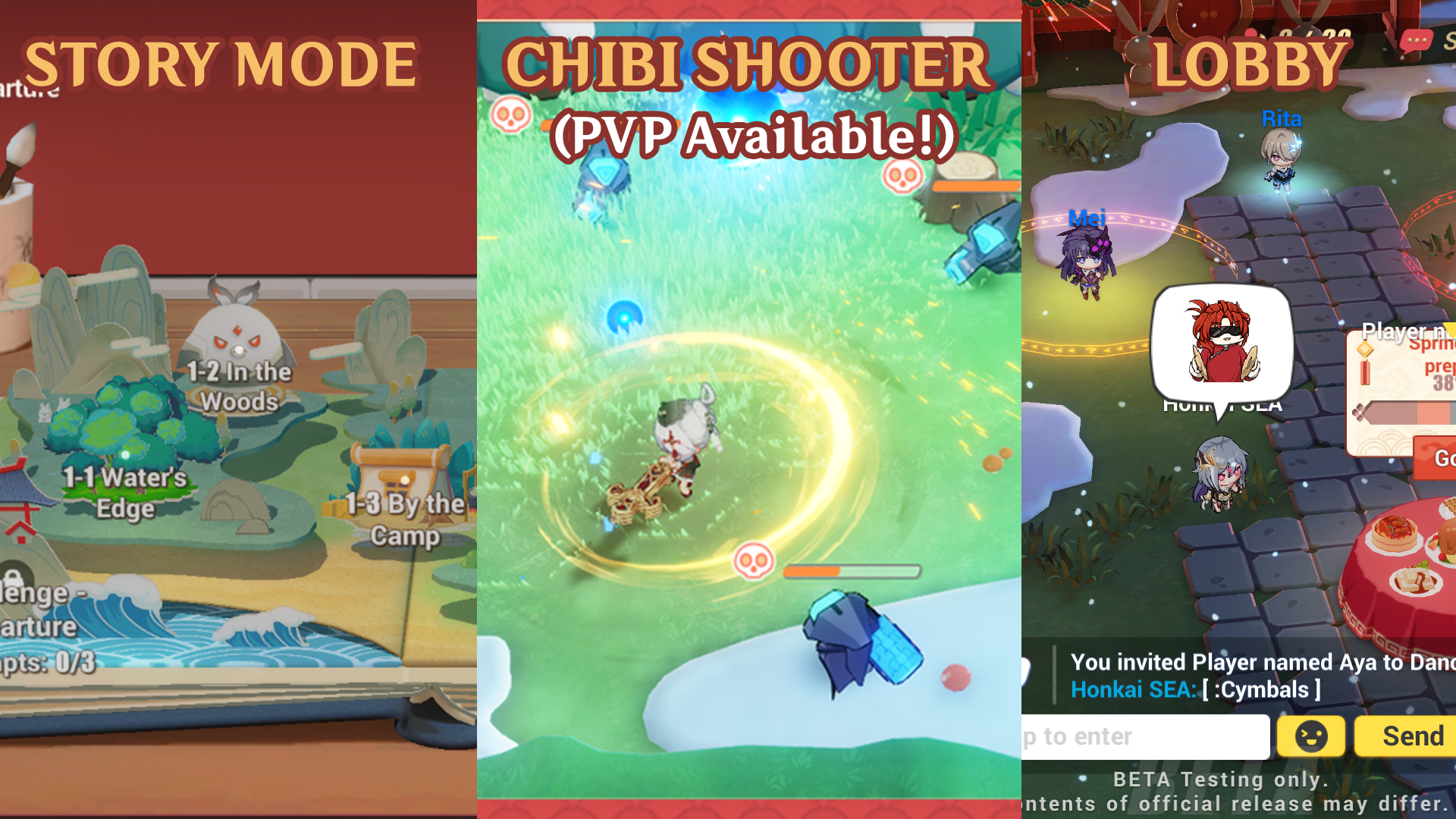 ◆EVENT REWARDS
Spend the currency earned from Spring Event in the Spring Store! Here are some of the event rewards!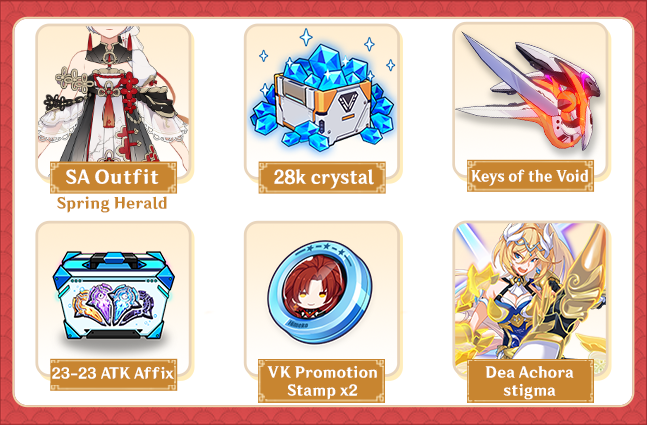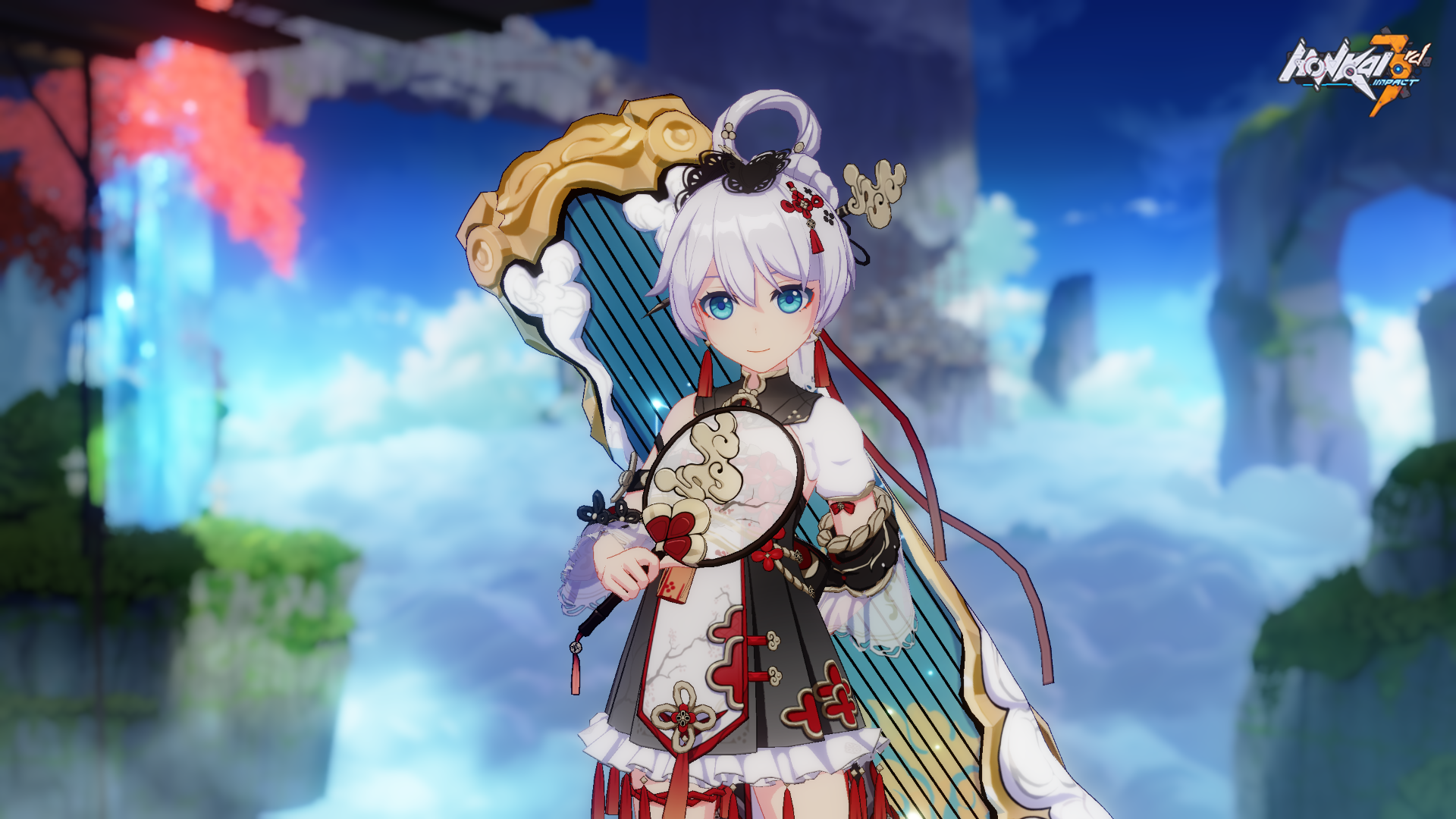 Starlit Astrologos [Herald Spring] outfit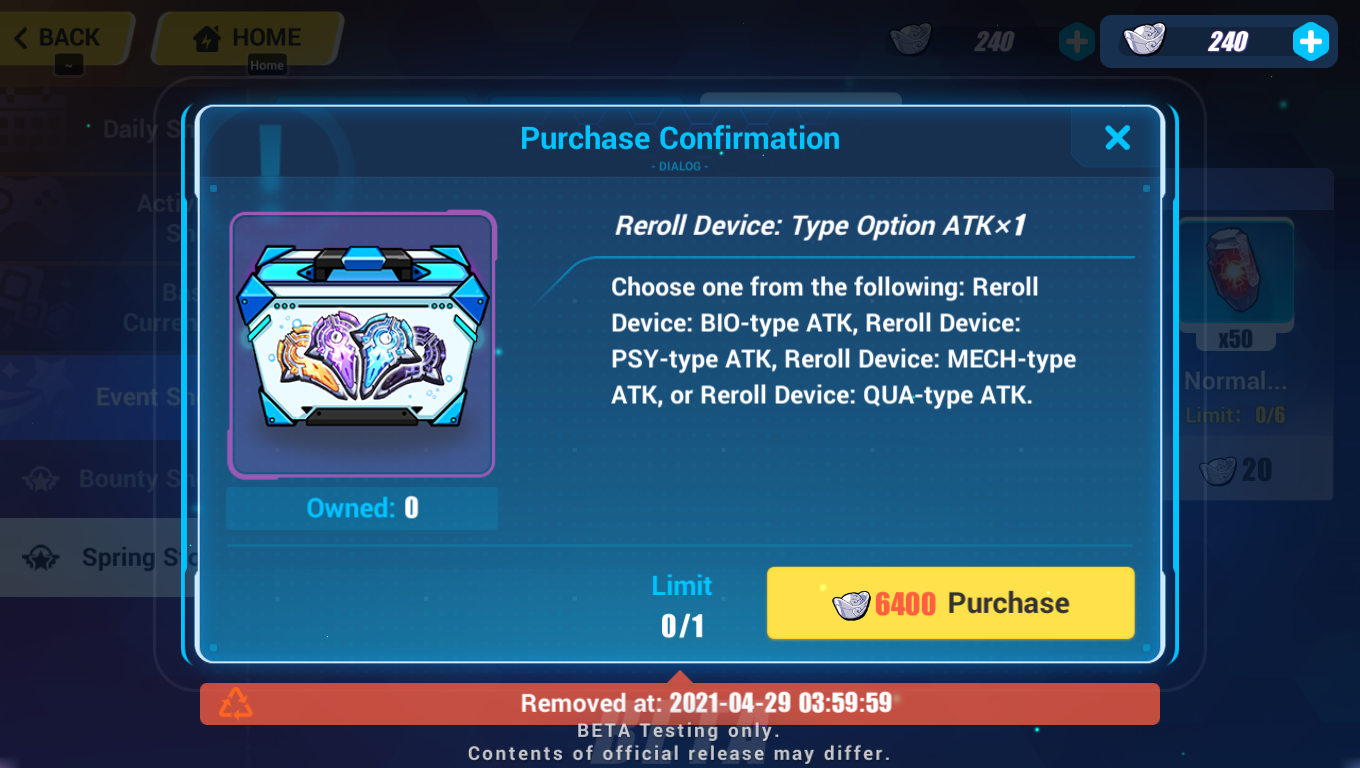 A brand new material: ATK reroll device that gives double 23 ATK affix on a stigma.
Choose the type that you want (MECH, BIO, PSY or QUA)

FREE S-RANK CARD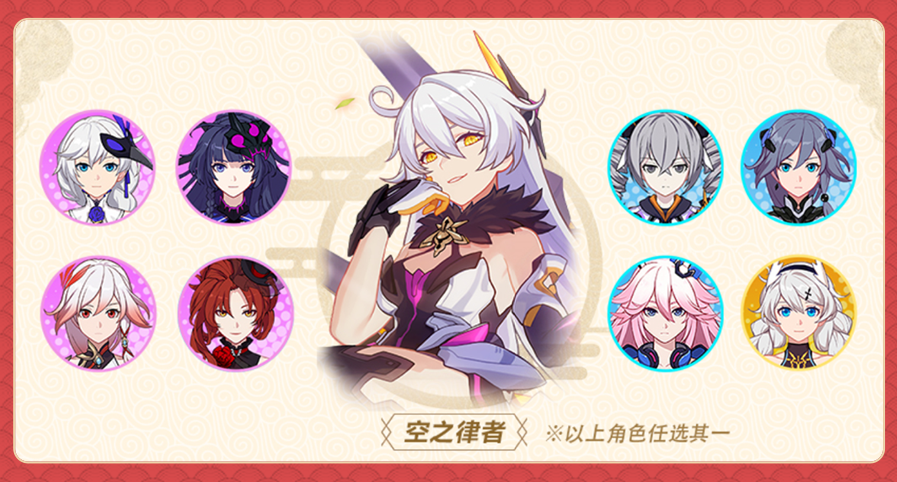 Participate in Spring Event to receive a free S-rank card. Choose one of the shown S-ranks in the image. I highly recommend you to get [Herrscher of the Void] since it is a gacha exclusive valkyrie! Plus, if you purchase her fragments from Battle Pass, she'll be SS-rank in a few patches, which is a pretty good rank for her.
BRIDGE THEME
Customizable bridges are here. Change the look and background music of Hyperion with these awesome bridge themes!
[Taixuan Step] can be obtained by doing Spring event missions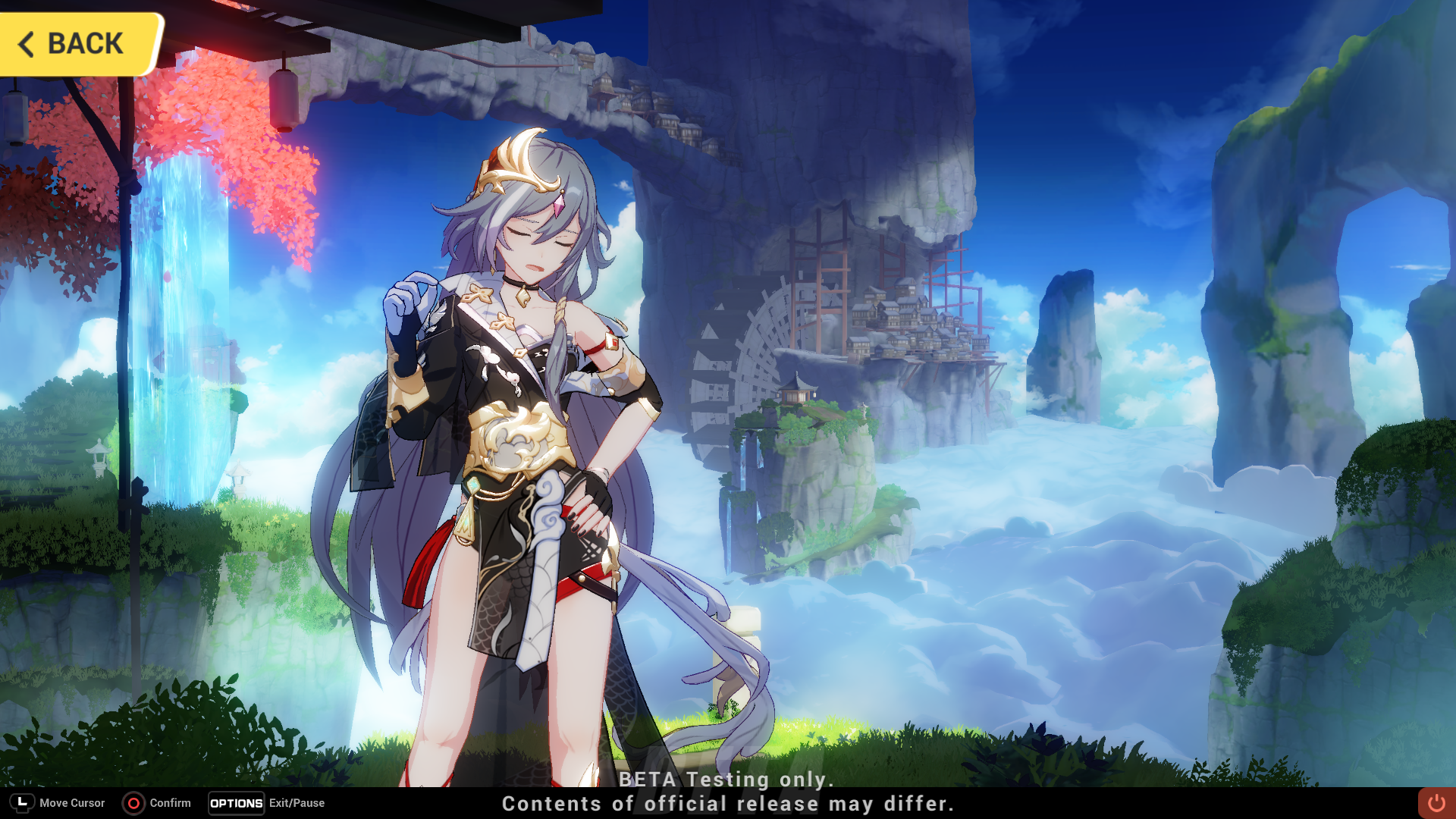 [Arc City] theme costs 2580 B-Chips. In 4.6, purchasing this theme will give an additional 1580 Crystal.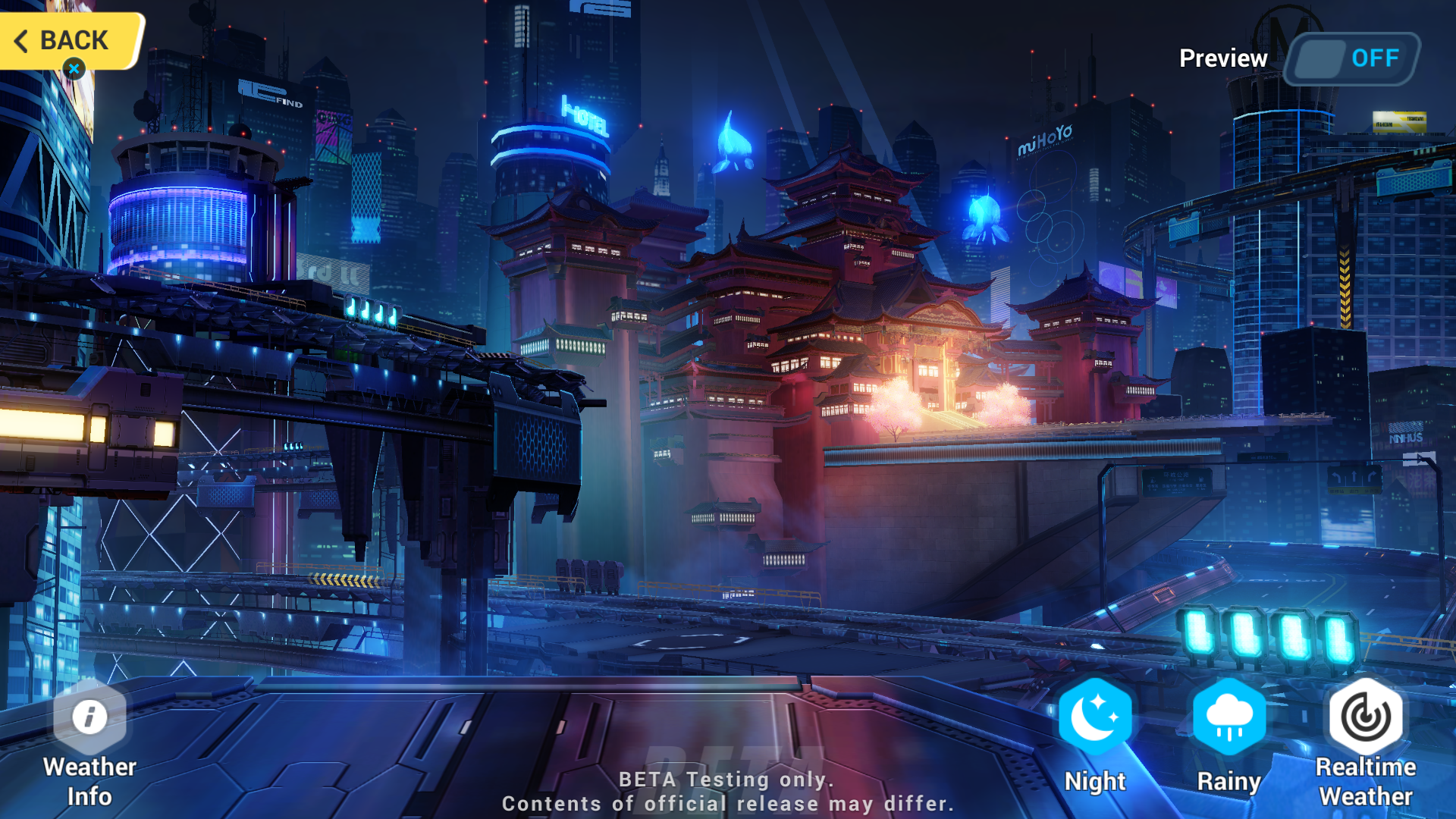 Herrscher of Thunder outfit
Acquire 650 Token in Spending Event to receive Herrscher of Thunder [Aqueous Springtide] outfit with purple visual effect. Comes with another version with no glasses.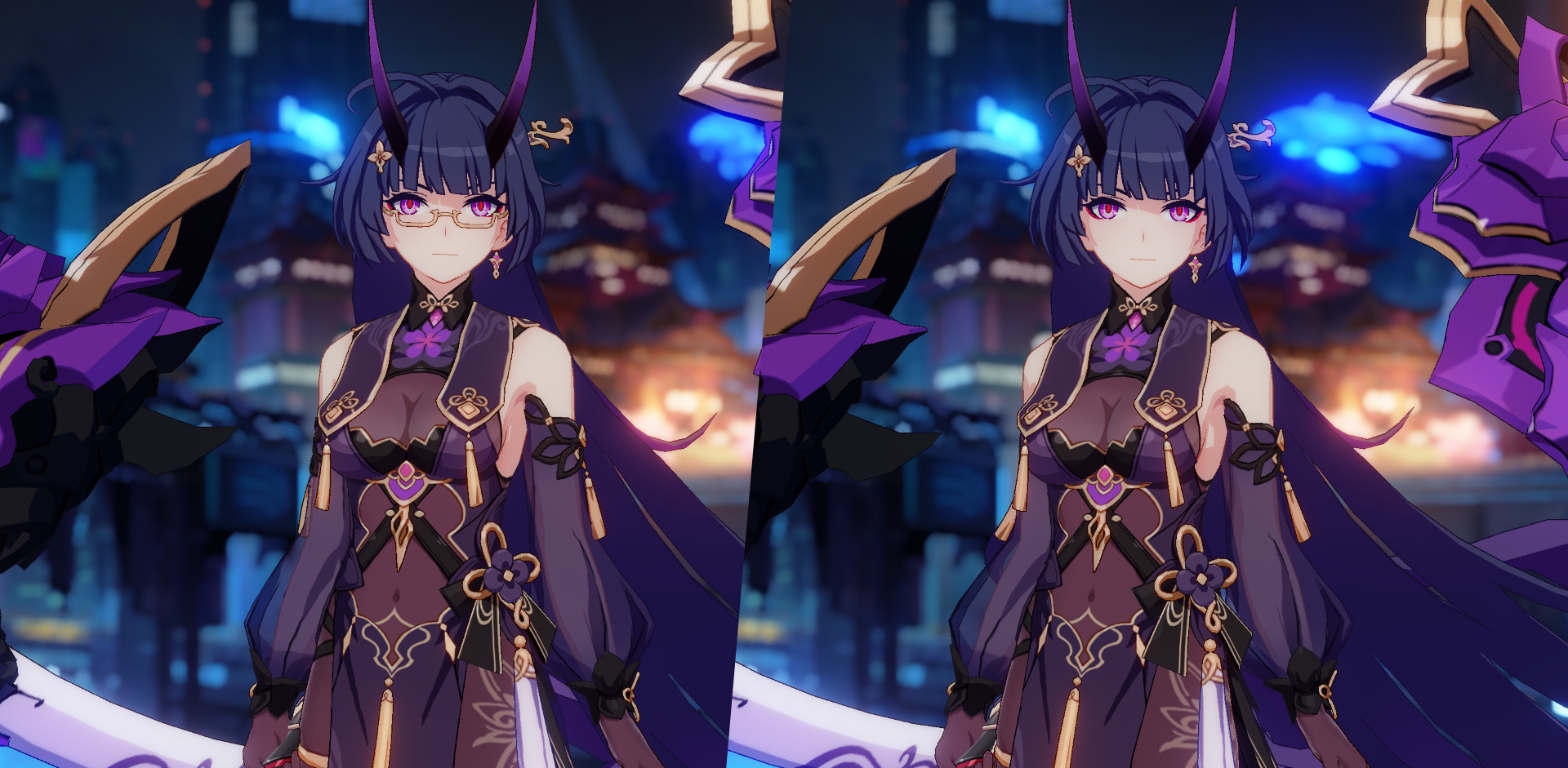 DORM SQUAD and DORM SUPPLY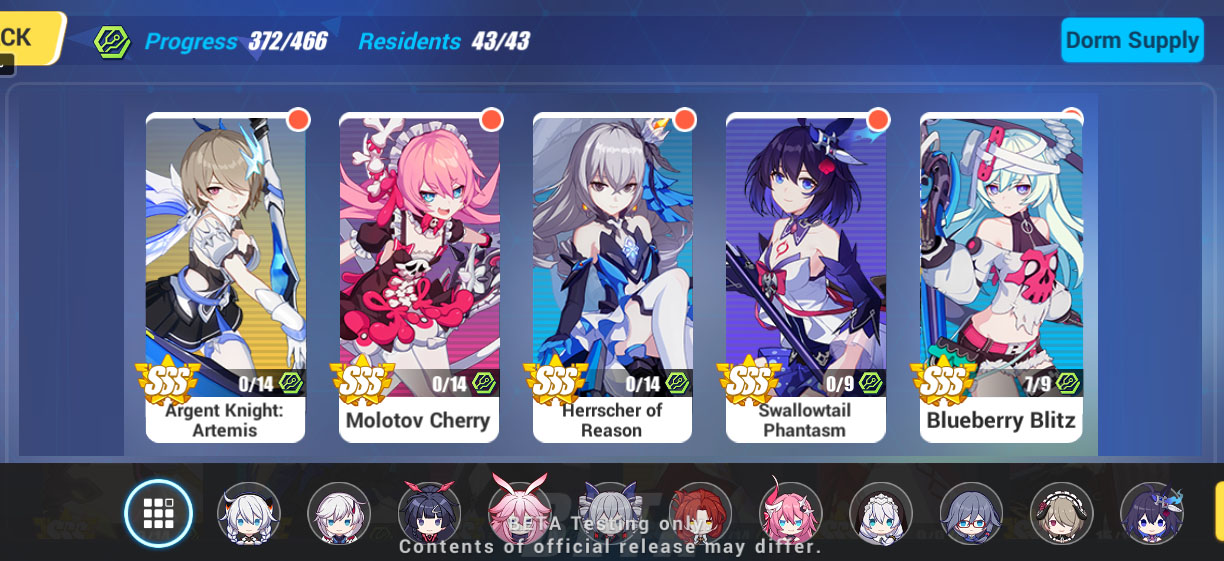 These battlesuits are added to Dorm Squad, and are available in Dorm Supply.
Argent Knight Artemis. Permanent Buff: Elemental DMG Taken Reduction
Molotov Cherry - Permanent Buff: Total DMG Multiplier
Herrscher of Reason - Permanent Buff: Ice DMG
Blueberry Blitz
Swallowtail Phantasm

BATTLESUIT RANK-UP ADJUSTMENT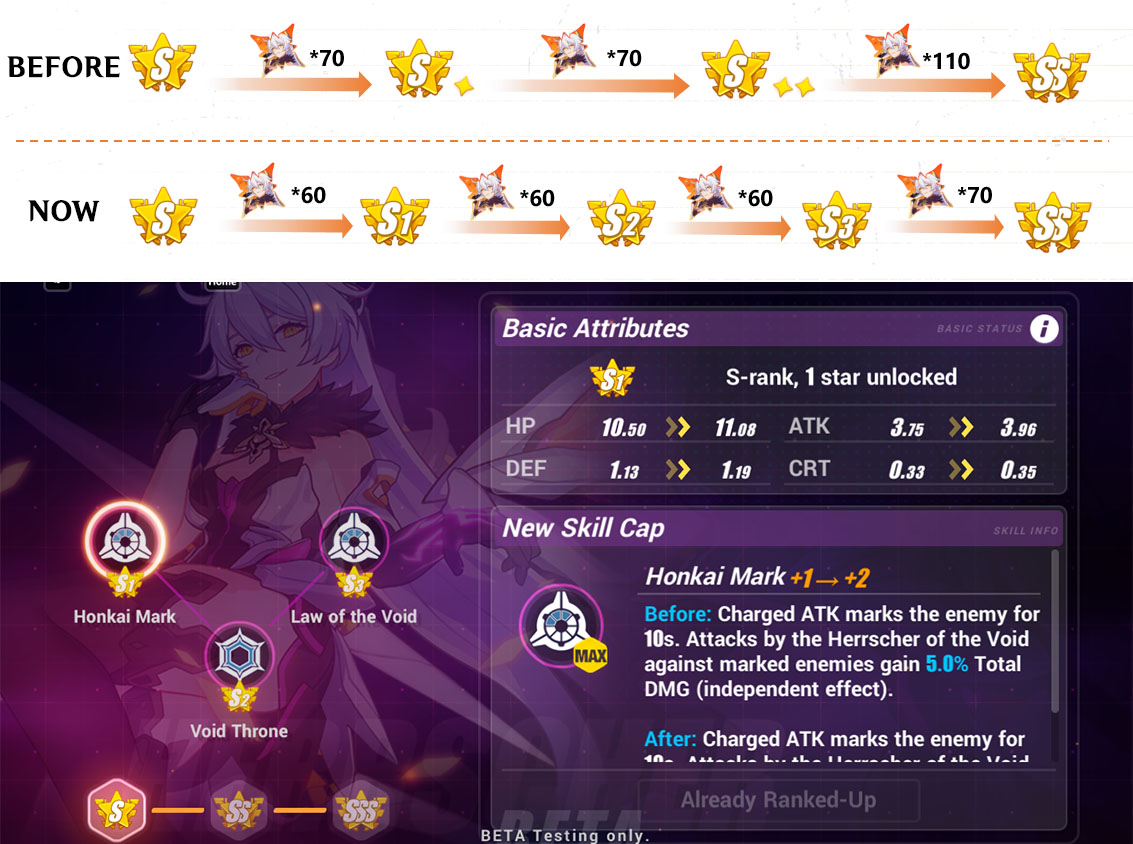 The battlesuit rank-up system is adjusted in 4.6
S-rank valkyrie promotion to SS-rank has been changed from [S > S* > S** > SS] to [S > S1 > S2 > S3 > SS]. Total fragments required to rank-up remain unchanged. SS to SSS rank promotion is still the same.
Additionally, valkyries get skill upgrades or even new skills on every rank-up. Previously, new skill upgrades only happened at SS and SSS-rank.
In v4.6, the adjusted system only applies for

[Herrscher of Sentience]

and

[Herrscher of the Void]



◆HoV NEW SKILLS
HoV also learns two new skills, each at SS and SS3 rank.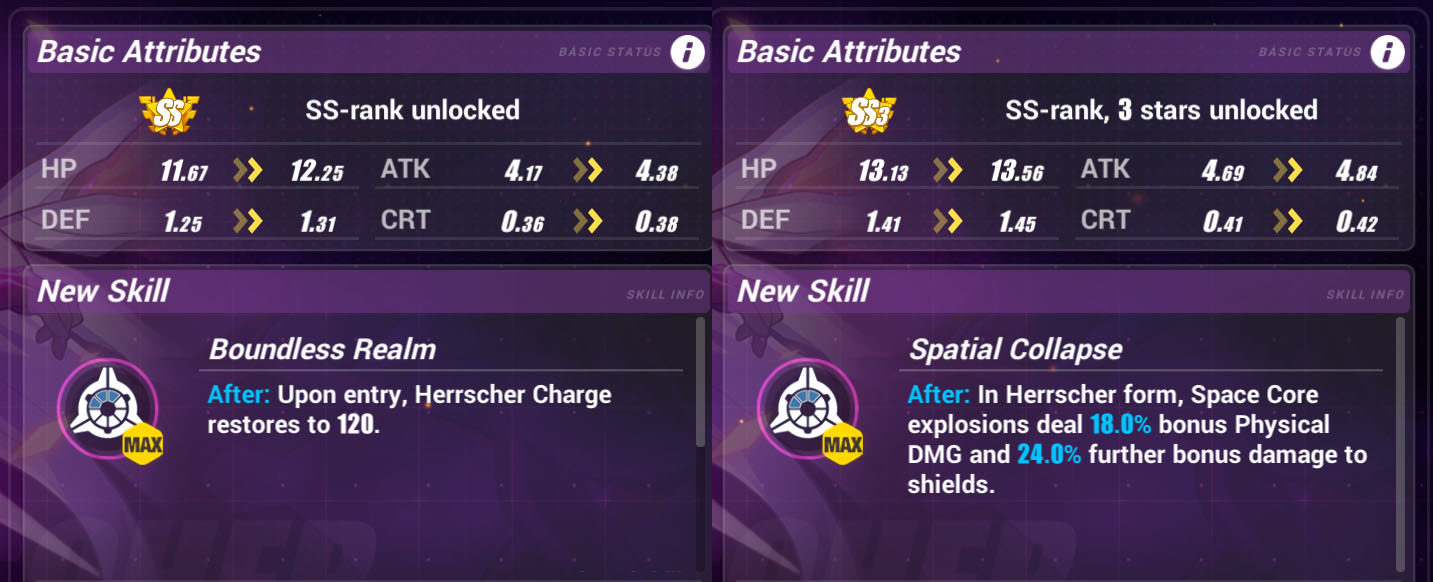 MEMORIAL ARENA
CUOATL: REVENANT (QUA) added to Memorial Arena. This is another two-phase boss, with additional three layers of quantum shield.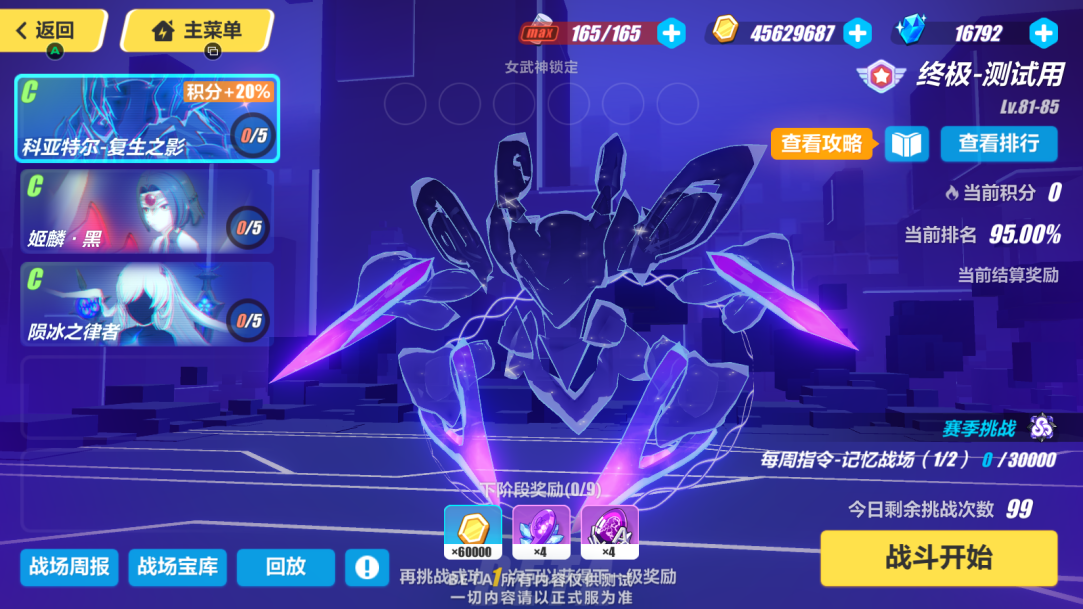 ABYSS
◆Superstring Dimension
New Bloodlust weather boss: HOMU EMPEROR and Family Members
◆Dirac Sea
For captains Lv80 and below, Dirac Sea is permanently closed, and only Q-Singularis will be opened. Goodbye, Dirac Sea...
THE END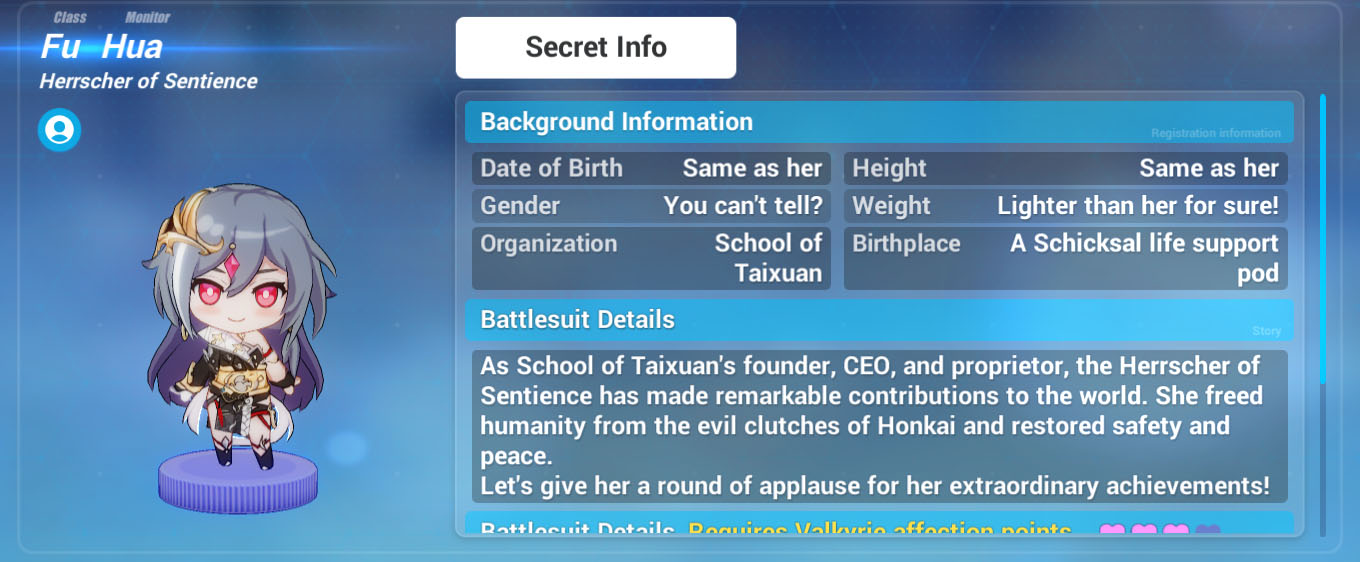 Yabe! This is a pretty long overview, and there's still more to cover. Captains! Experience v4.6 yourself - coming this March 4!
Thanks to Ai-chan Team and everyone who helped throughout the beta. Visit Official Global Discord for info on future patches, or subscribe to me on YOUTUBE and TWITTER ~