Can sombody tell me how should I change them?
Contents
This article explains the functions of different options in Graphics Settings.
Conclusion:
Required: 60 frames, PP.
Optional: High Quality, Slow Motion.
High specs: HDR, Anti-Aliasing, Reflection.
---
Detailed Explanation
Honkai Impact 3rd occupies an incredibly large amount of storage space. The game is above 2GB in size, and with all resources downloaded, it would be above 3GB. But it is totally worth all the space it occupies. The game tells a complete story, with likeable characters and 2D Animation-Rendering almost without peer, making Honkai Impact 3rd one of the best Chinese mobile games.
But the large size and outstanding rendering means a higher request on player's gaming devices. Many have to play on Android Emulators since their cellphone's specs do not meet the requests.
This article will explain to you the functions of different options in Settings, and show you some tricks on how to change them, so that you can say goodbye to aliasing. In the Offline Tourney, I saw many excellent players playing with horrible graphics, and I feel really sorry for them. So today, I'm gonna save you all from that.
First of all, please welcome our model, who will help us with the demonstration.
Mei: Thank you, Captain.

First, let's look at the Settings. We'll start with the Resolution.
Low Resolution means 480P
Mid Resolution means 720P
High Resolution means 1080P
The actual Resolution will change according to the aspect ratio of your screen
FPS
Which means "frames per second". No matter how much money you have spent on this game, you still need to complete a lot of actions, so 60 FPS is necessary. But very few devices can run at 60 FPS, since in all dungeons the FOV is unlimited, so it is graphically demanding. Some devices can run at 60 FPS for a while, but it would go down later as temperature goes up and CPU slows down. My Samsung S7E had even gone up to 230 °F outdoors in summer, causing the system to force shut down the game.
PP
2D rendering is where miHoYo excels in.
You can say that PP is the soul of Honkai Impact 3rd.
PP is not very graphically demanding. It simply changes some rendering parameters. It does not change the texture quality.
PP Off
PP On
So now you can see how important PP is.
High Quality
The function of this option is unclear. By turning it on and off and comparing, I didn't find any differences. The maps in this game is only 1024 x1024, which is small compared with client games, but still pretty good as a mobile game btw, but you can't say that's of high quality.
So it's up to you to decide whether you use it or not.
HDR
HDR stands for High Dynamic Range. It makes the graphics more realistic, but Honkai Impact 3rd is not a realistic game, so obviously it is inappropriate to call it HDR. So what exactly did HDR do in Honkai Impact 3rd?
The answer is causing light bloom!!!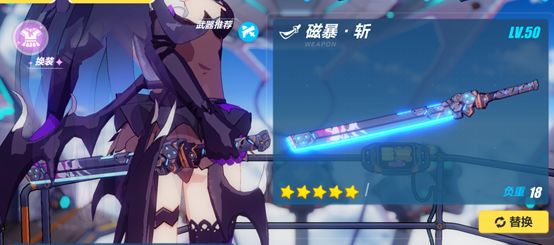 Here's a comparison between HDR on and off. The weapon display screen shows full special effects of rendering by default. We can see that MagStorm in Mei's hand is not shining now.
The so-called HDR is not graphically demanding, so you can turn it on if you like light pollution, or turn it off if you don't.
Edited: However, HDR could result in HUGE frame rate (FPS) drops on some phones. If you're suffering from FPS issues, try turning HDR off for smoother gameplay.
Anti-Aliasing
Anti-Aliasing is graphically demanding. It mainly effects on item strokes:
Anti-Aliasing Off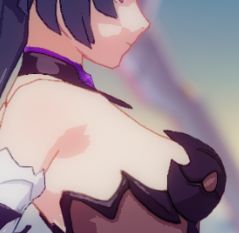 Anti-Aliasing On
You can see an obvious improvement here, and the improvements will be even more obvious on your cellphone, since it is of high resolution and is watched at a closer distance, so I suggest you turn it on if possible.
Slow Motion
The special effects of certain character's attacking moves includes Slow Motion. This one is graphically demanding, and the effect makes it look even cooler, but you'll do just fine without it.

Slow Motion Off

Slow Motion On
My suggestion is to turn it on. The most demanding Slow Motion special effect is not in the actual game, and the in-game Slow Motion special effect has very little influence on the FPS.
Reflection
It allows the floor to reflect the scene in real-time, which is pretty cool.

Reflection Off

Reflection On
Since this one is pretty demanding, I don't suggest you to use it on a mobile device, cause if you do, it will be either super hot or supper laggy, probably both.
Physics
Turn it on, and when your character falls out of the map of Yae Village and performs a free fall, her dress, sleeves and hair will float. Other than that, it is completely useless, since most physical effects are pre-made animations instead of real-time rendered graphics.
So it is up to you to decide whether you use it or not.
Finally, here's my own settings, for what it's worth.

For devices with Qualcomm 820 or better processors