Author:Marisa Anchora
Submission Date:2020-12-07
Views:8272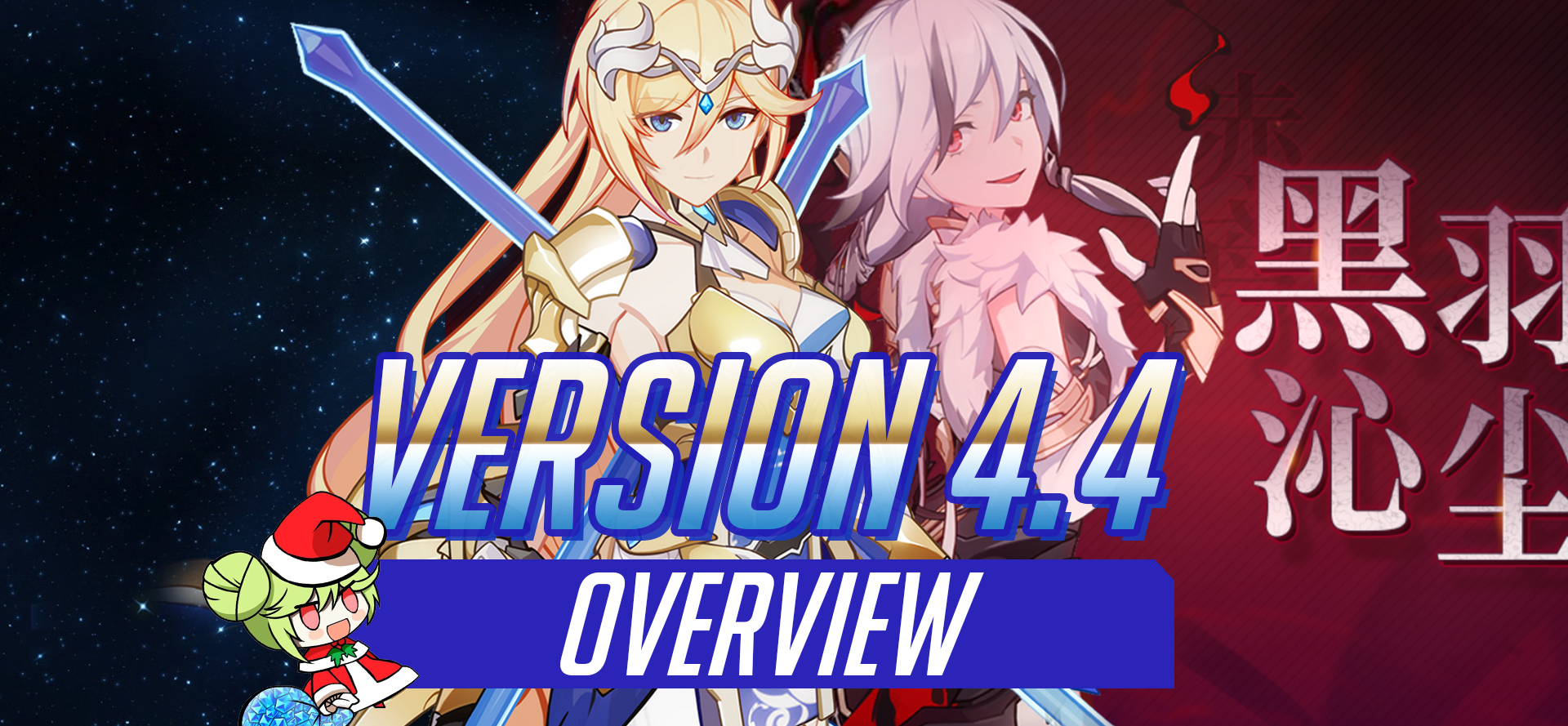 Ho ho ho~ Hello captains, it's Marisa from Ai-chan's overview team. Ai-chan told me she has a big gift sack for us captains in Honkai Impact 3 version 4.4! What's in it? Maybe it's the new Honkaipunk 2077. Let's find out~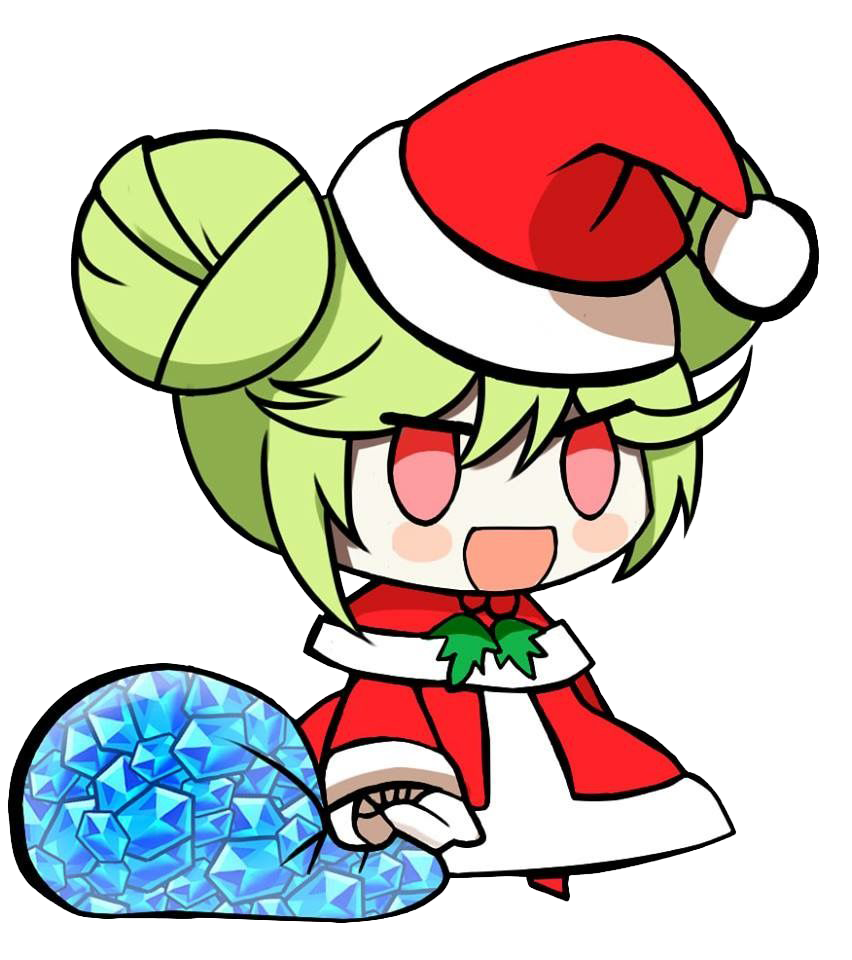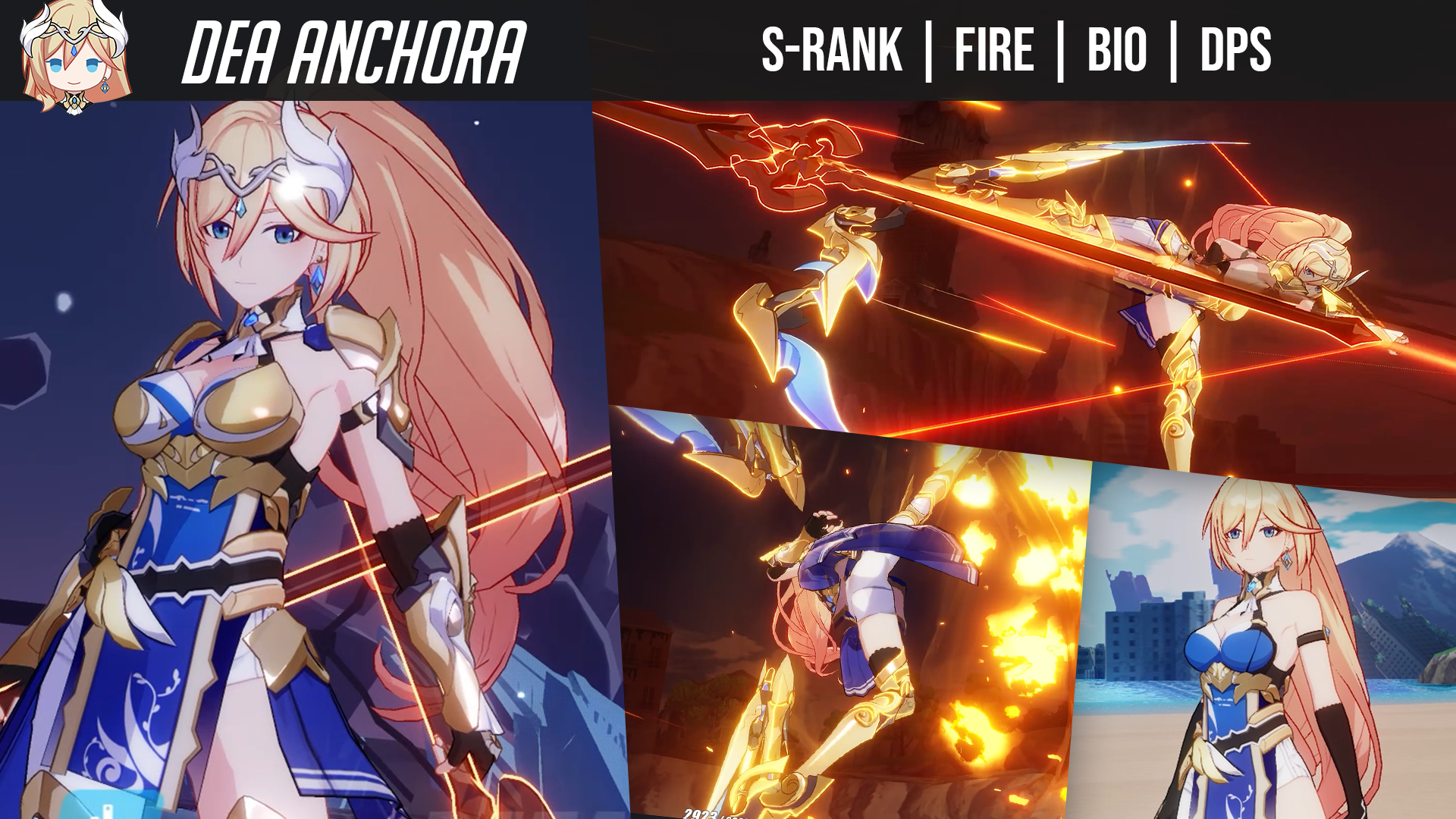 DEA ANCHORA (DA) is Durandal S-rank BIO-type Fire DPS. This radiant battlesuit harnesses the bubble universe energy within Durandal, which she and Rita explored in the visual novel [Durandal], and later strengthened by Su in the manga [Second Key]

DA Ultimate attacks deliver powerful punches and lance throws. At full [Astrum] meter, DA can use Charged ATK and enter [Astral Harness] mode, where her ultimate attacks become destructive.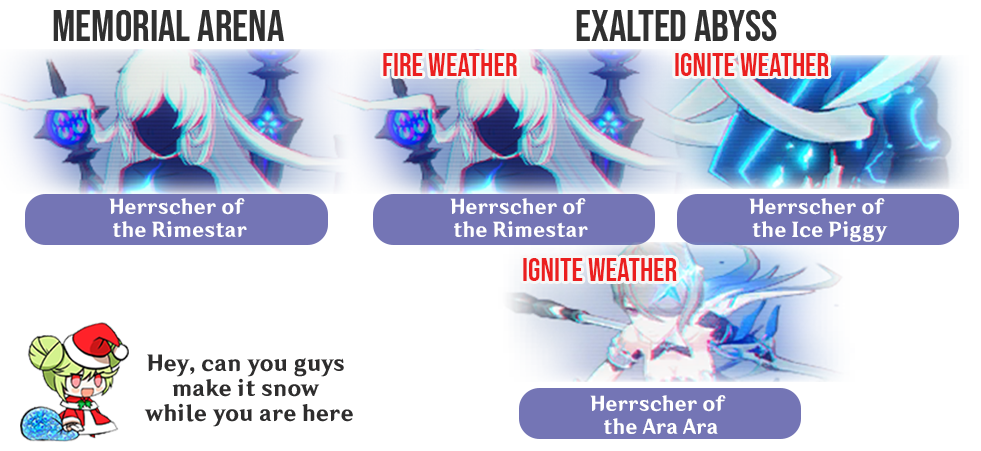 BUT WAIT THERE'S MORE! If you pull Dea Anchora now, Ai-chan will also add new bosses to Abyss and Arena, made especially for DA. Quick! Get DA now!




DA signature equipment are Shakespeare Adrift stigma and Starlance Prime / Sagittarius Astra PRI-ARM.
Shakespeare Adrift stigma is the strongest Fire stigma, but can only be used by DA as most of its buffs only affect Ultimate Attack. (DA spams Ults)

Starlance Prime / Sagittarius Astra PRI-ARM

provides the highest ATK, buffs and strong damage procs for Dea Anchora.
These gears are tailored for DA and it is recommended to get them all for DA
BOUNTY MARK

A new Endothermic Lance VF is added to Bounty Mark. This lance gives unrestricted 22% TDM and its active skill changes damage based on the user damage type. A very good f2p weapon for any Lance character.
Shakespeare is also added to Bounty Mark as G1 stigma. Is it good? Monet T and Thales M are farmable and are usually better options than Shakes. Only Shakes B is used by Goushinnso Memento.
Final Rebel's Blades Stigma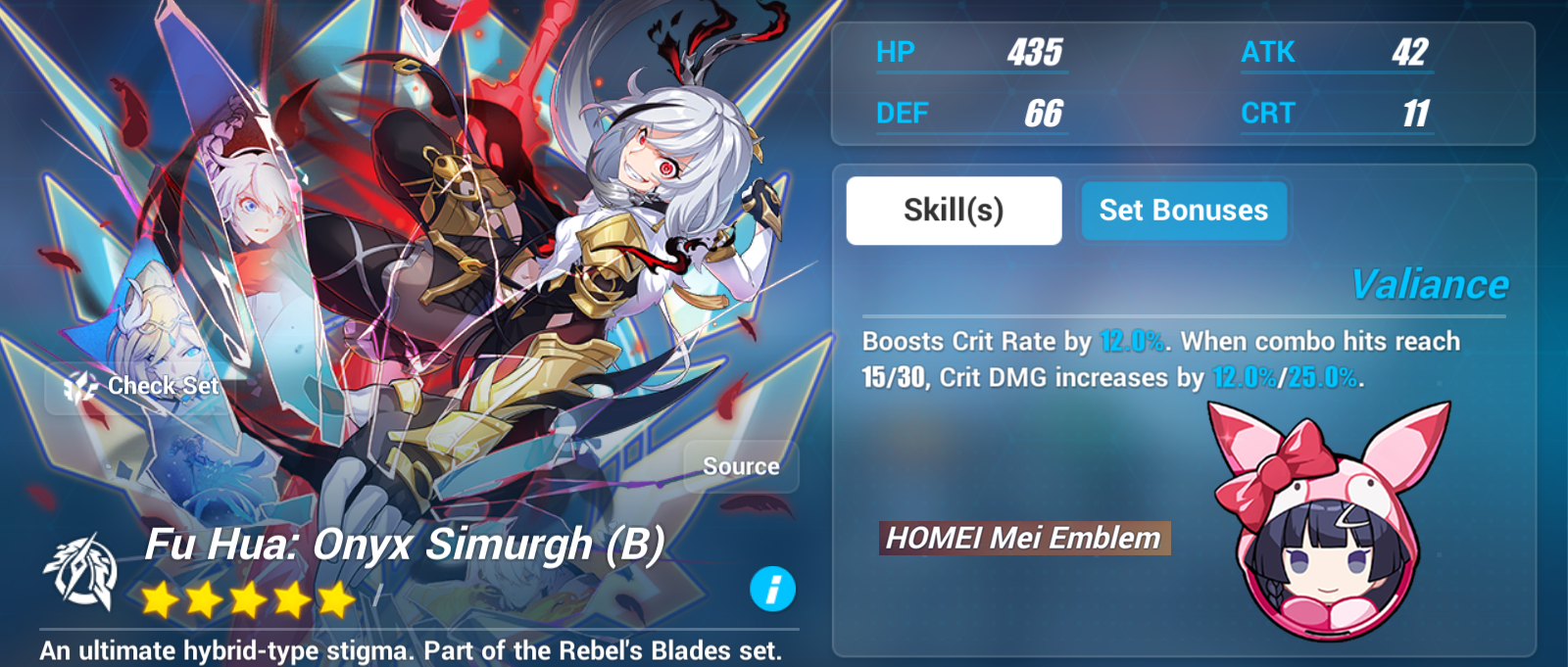 The final Rebel's Blades piece - Fu Hua: Onyx Simurgh B will be available from Chapter 21 Event Shop. Your Rebel Blades collection will finally be complete and you will get Homei Mei Emblem.

Swan Lake and Beethoven are added to BP Elite Works. You can consider getting
Swan Lake to unlock the PRI-ARM Sleeper's Dream for Fervent Tempo
Beethoven B for advanced Memorial Arena strats
Beethoven M for decent physical support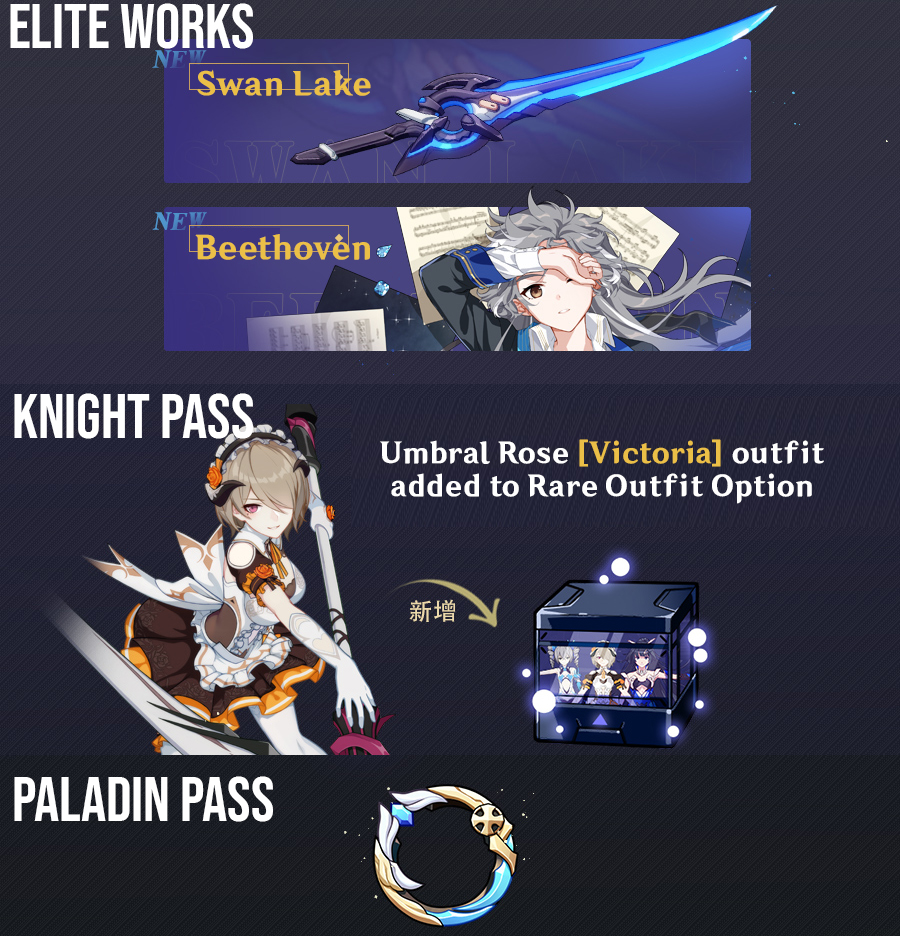 NEW BOSS - Herrscher of the Rimestar (PSY)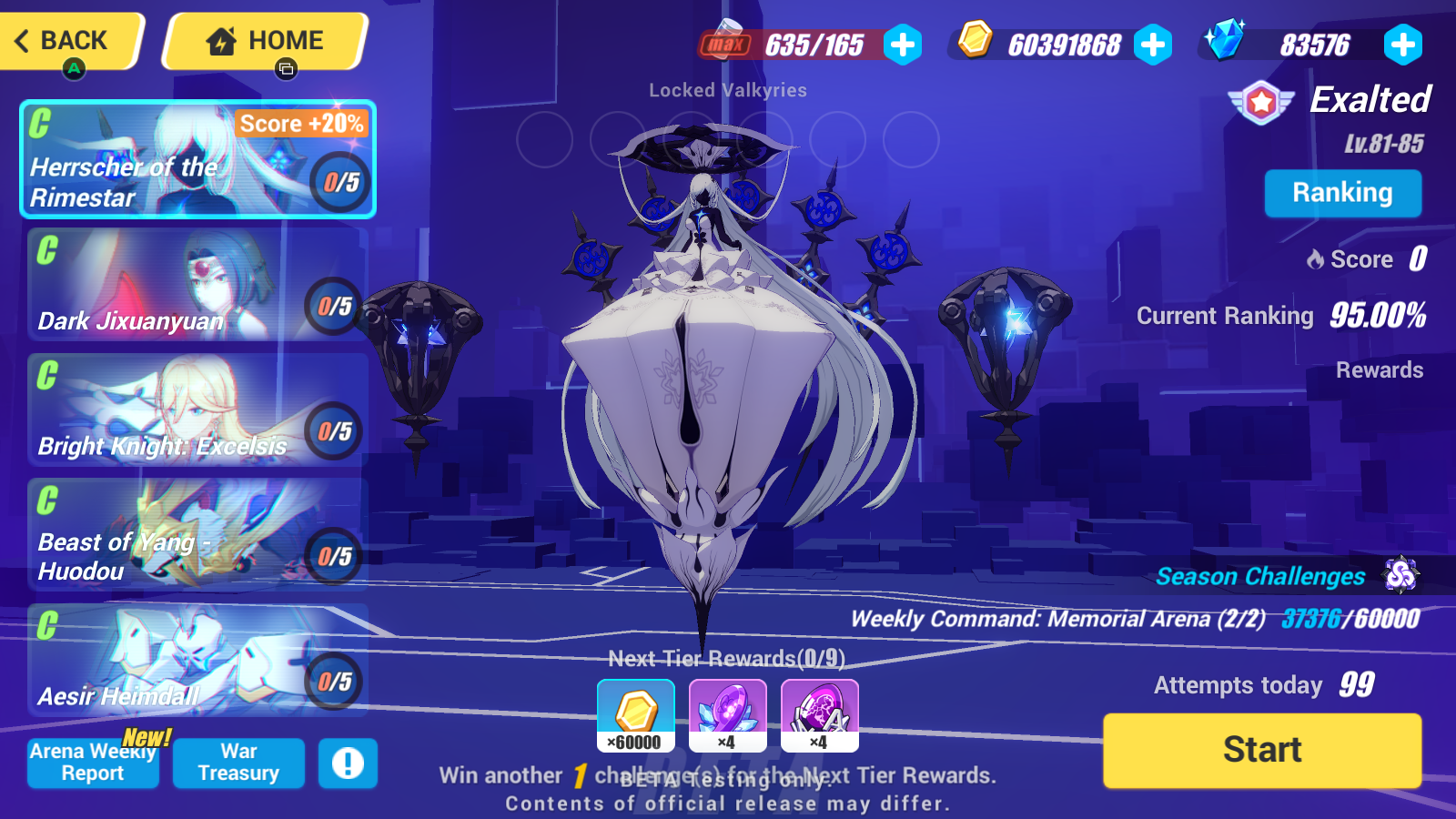 Rimestar has arrived in Memorial Arena. Rimestar has a fire shield and can summon lanterns that makes it difficult for you to damage her. Use the new Dea Anchora to defeat her quickly!

NEW FIRE WEATHER
PSY enemies
Boss: Herrscher of the Rimestar
NEW WEATHER - IGNITE
Enemies under ignited state take 40% more TDM. Effect lasts for 4s after the ignite expires.
PSY and BIO enemies
Possible final floor bosses are Parvati and Argent Knight

GET DEA ANCHORA TO HAVE A GOOD TIME AGAINST THE NEW ENEMIES!

Onyx Simurgh outfit for Hawk of the Fog. Acquired from Homu Treasury Crystal Flip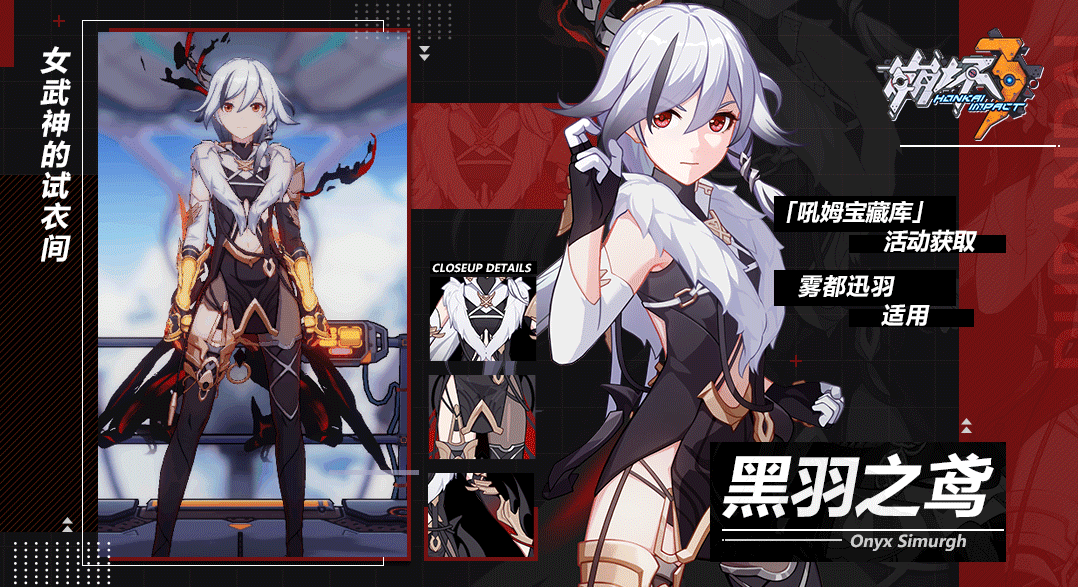 Orochi Cuirass for Danzai Spectramancer. Free outfit from Stellar Mythos event shop,

STELLAR MYTHOS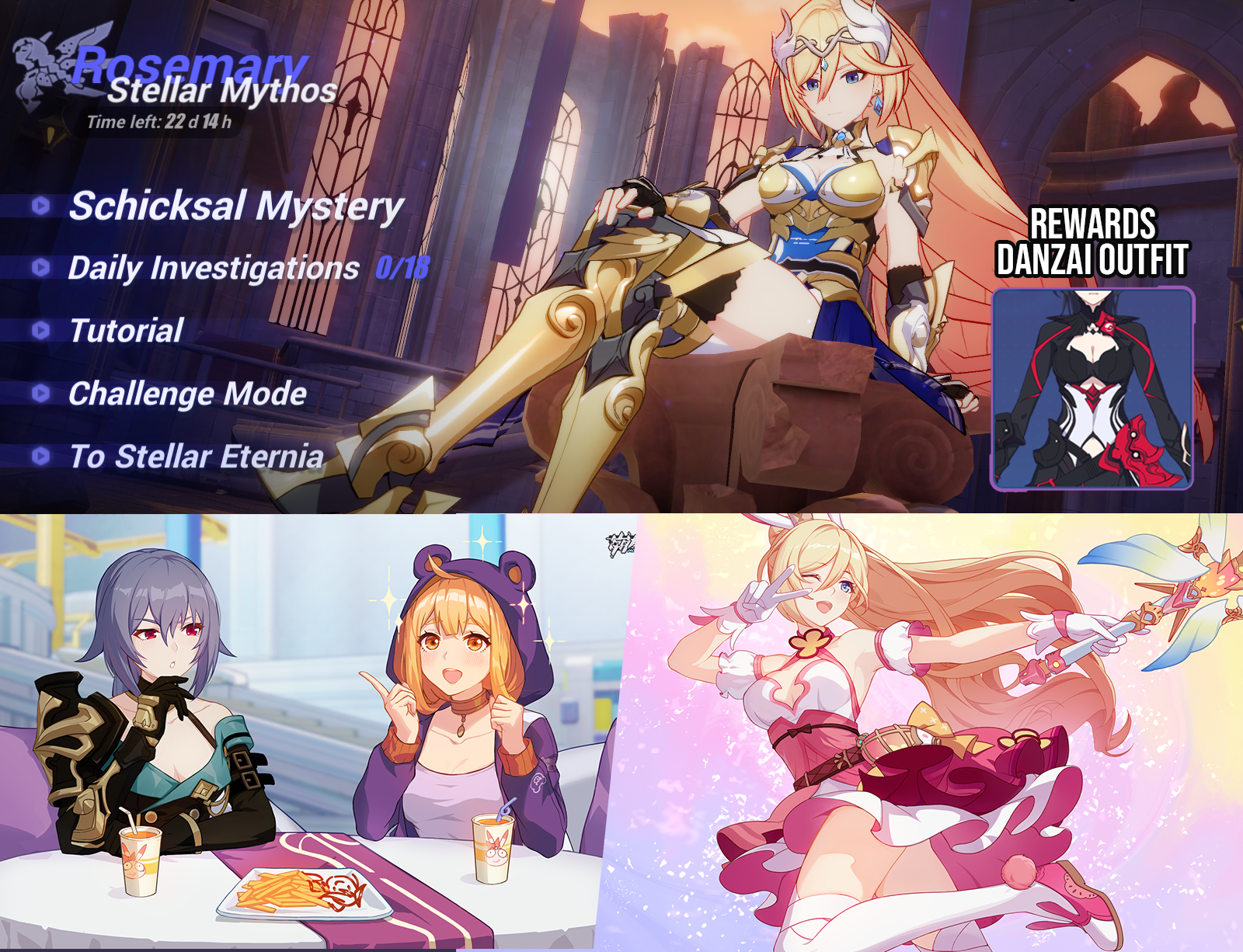 Stellar Mythos is Dea Anchora battlesuit event. Learn how to use DA and join Alvitr and Susannah gossip about Durandal. Rewards DS Orochi outfit, crystal and more!
STELLAR ETERNIA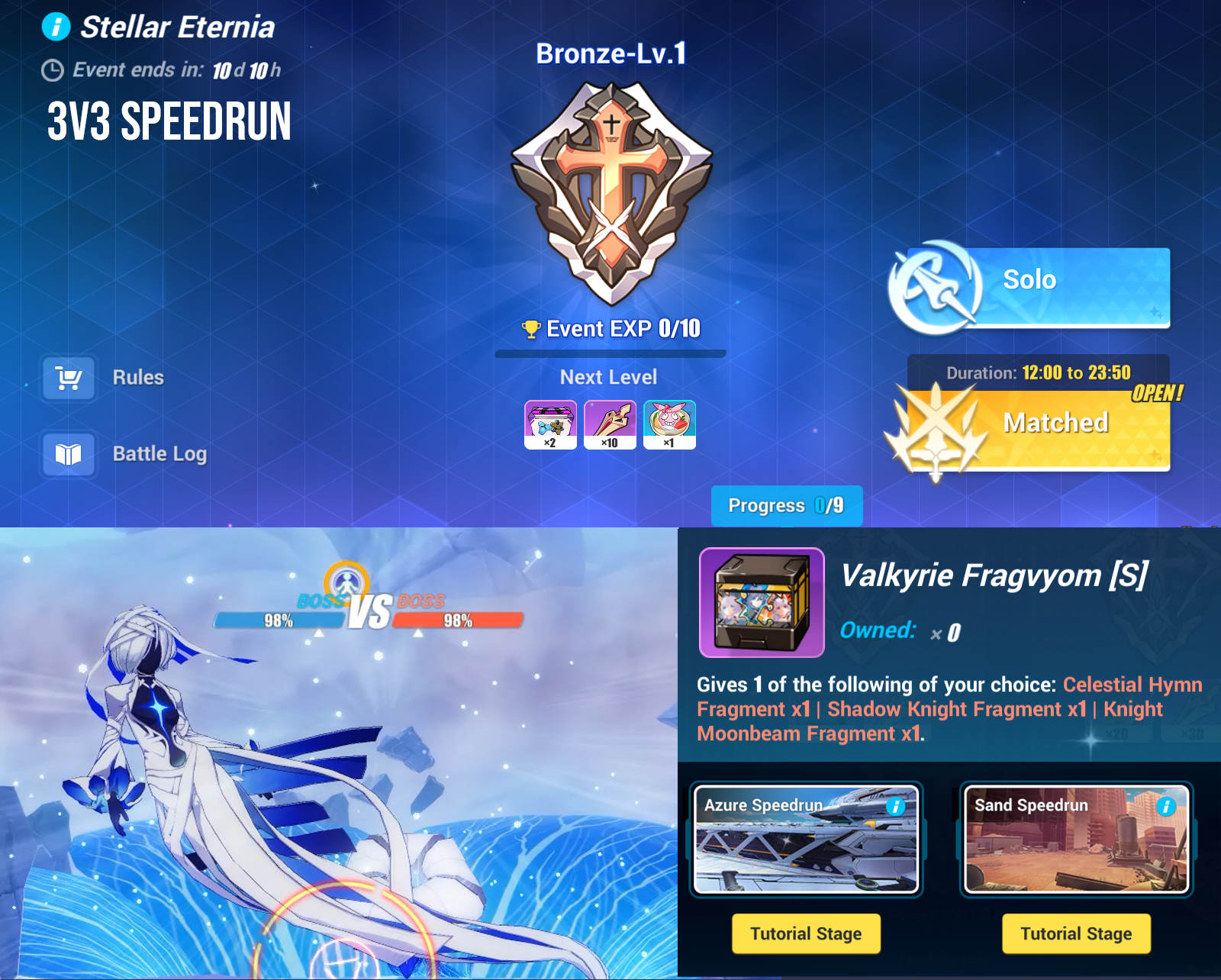 Race against other captains in this 3v3 speedrun. Win, unlock new items, and get rewards such as crystal, Wafer Stabilizer and Valkyire Fragyom - Choose CH, SK or KMB fragments. Up to 8 frags can be acquired in this event.
SAGA OF AURELIA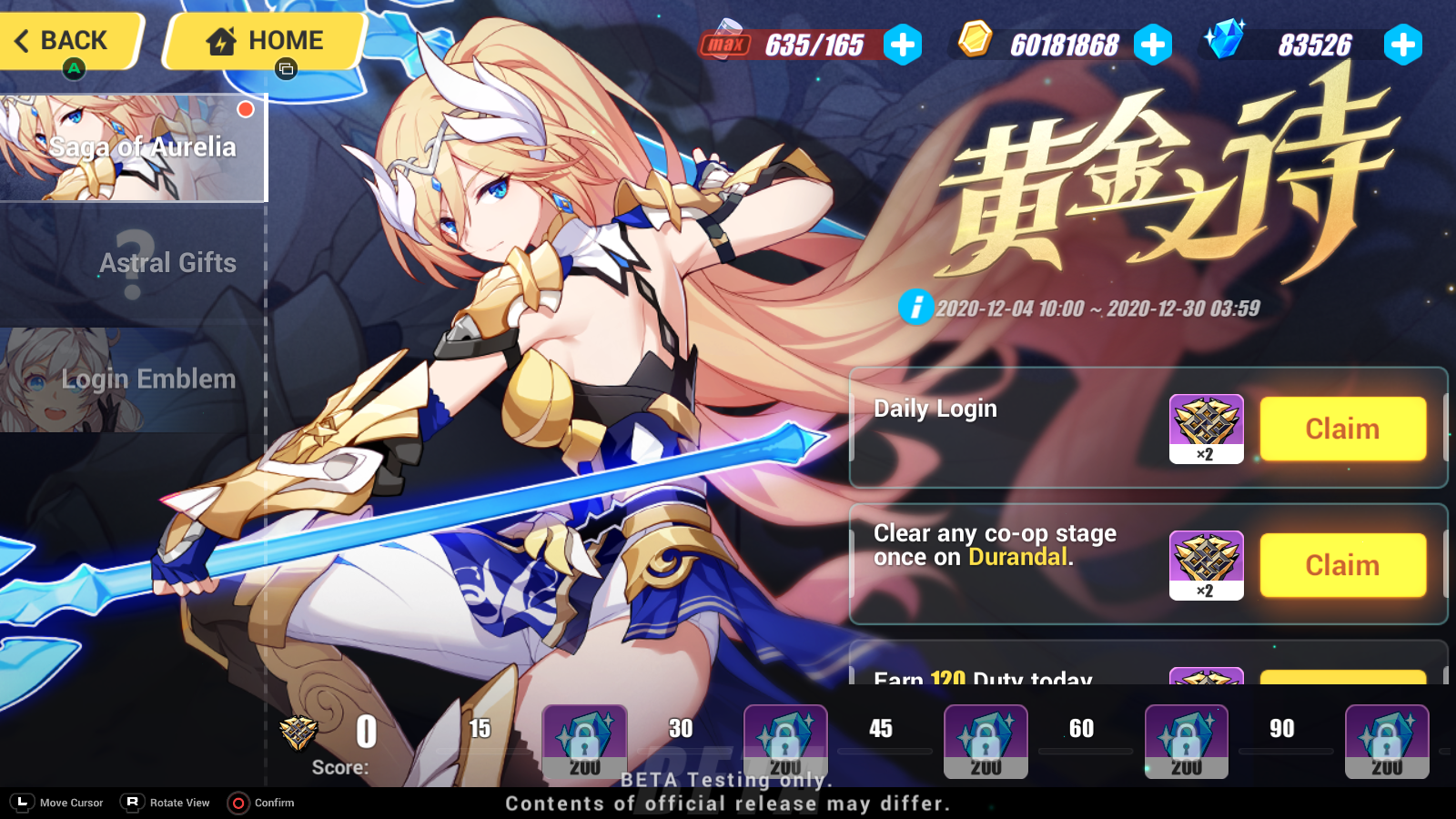 Complete daily tasks and receive up to 1200 Crystal!
ROGUE TOWER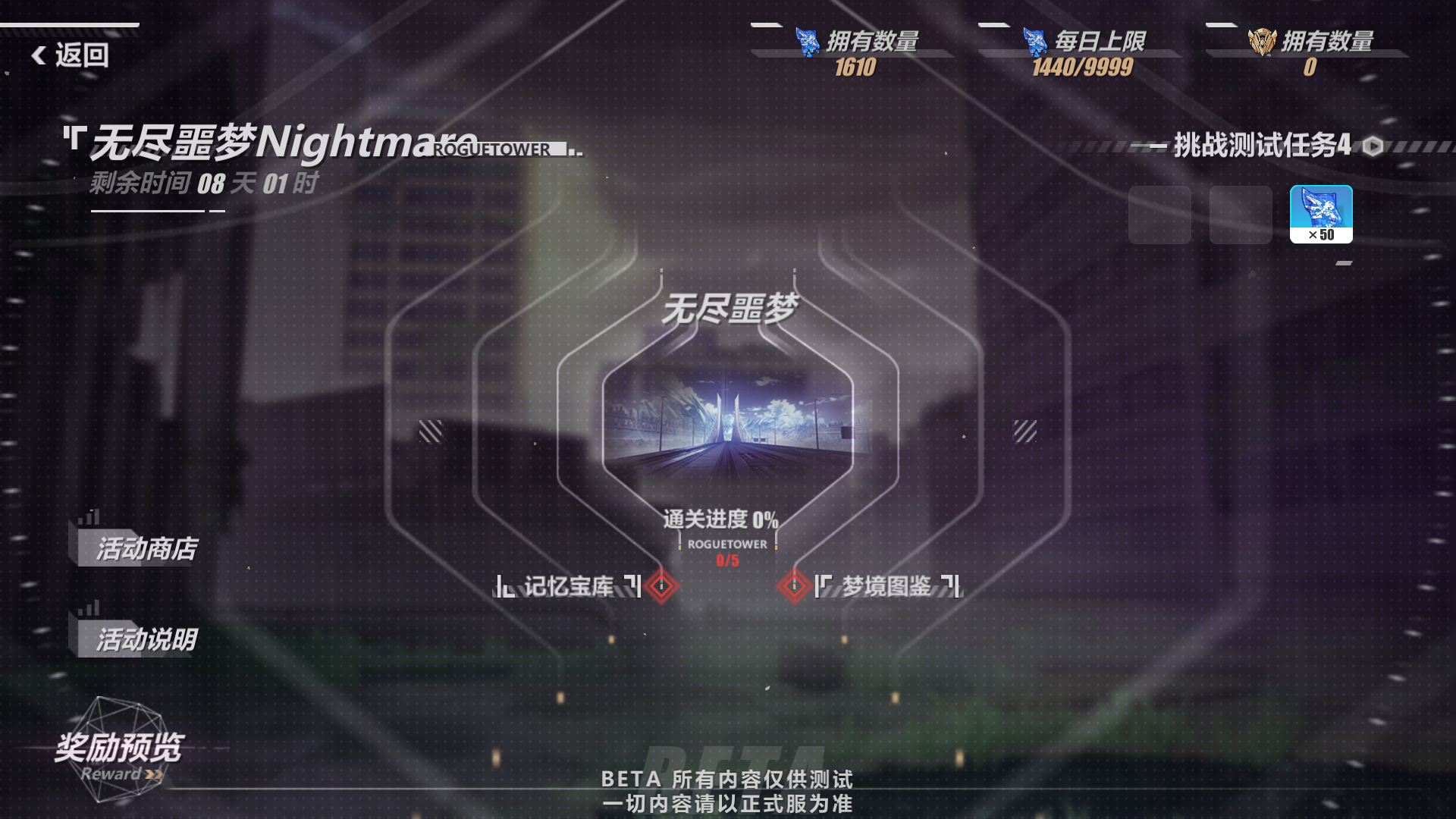 In Rogue Tower, certain valkyries have been modified, creating a unique never-before-seen experience. Use these modified battlesuits to climb this rogue-ly tower!
HONKAI LAB: CO-OP LAB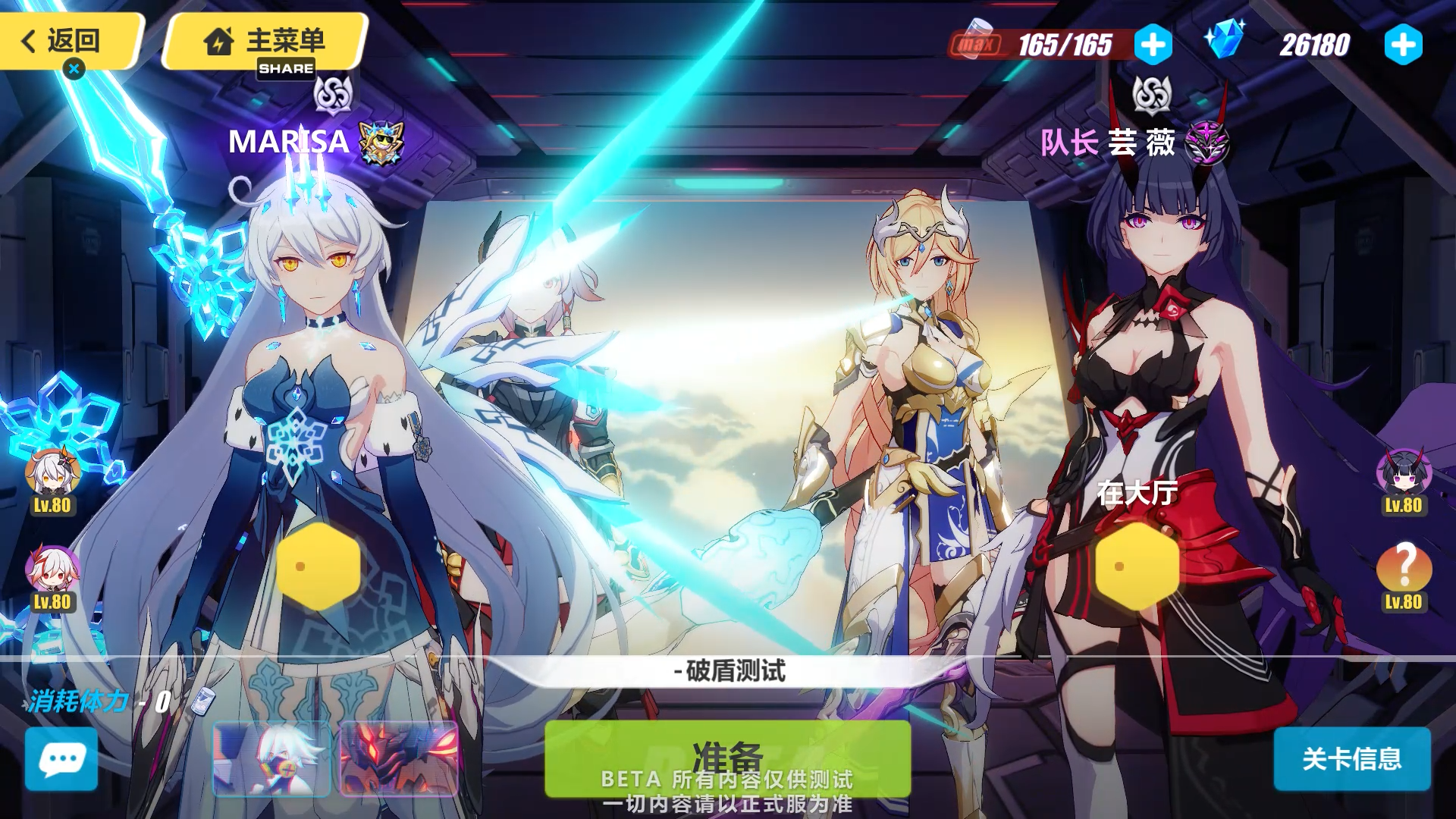 The new Honkai Lab - Coop Lab - requires you and a partner to bring two valks each, and work together to battle strong enemies.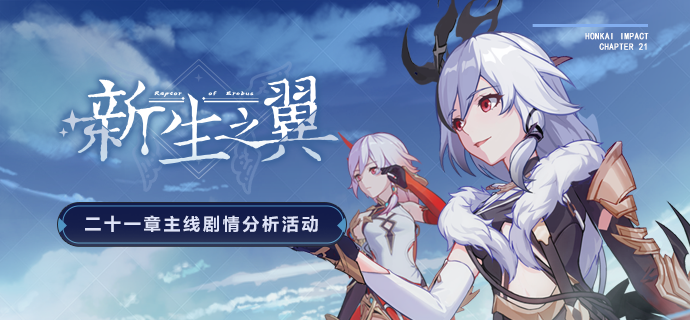 Chapter 21 - Wings of Reawakening continues the story of Fu Hua's past
Rewards the final Rebel's Blades stigma - Fuhua: Onyx Simurgh (B), crystal and more
Features new enemies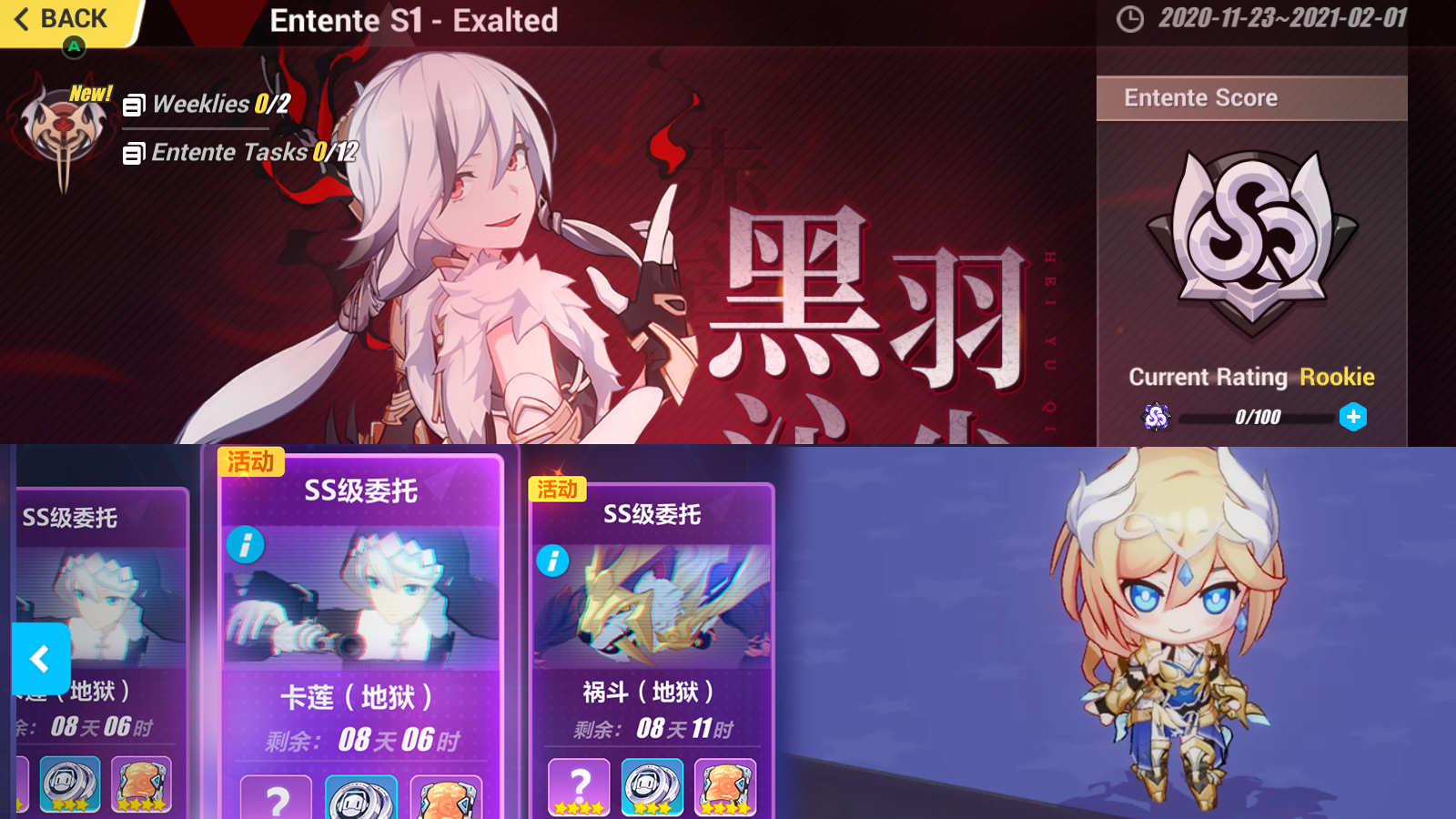 You will also find new additions such as
New Entente season
New mail and announcement interface
More Bounty Mark bosses
Dea Anchora dorm chibi
Fervent Tempo bridge interaction
Activity LITE returns!
AND MORE!
Make sure to download and experience the v4.4 version yourself, coming this December 17!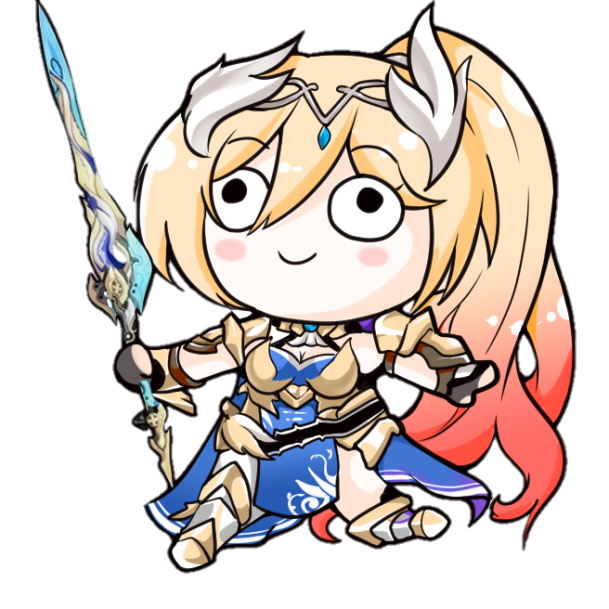 Thanks to Ai-chan Team and everyone who helped throughout the beta, mostly to the Discord captains. Visit Official Global Discord for info on future patches, or subscribe to me on YOUTUBE and TWITTER ~