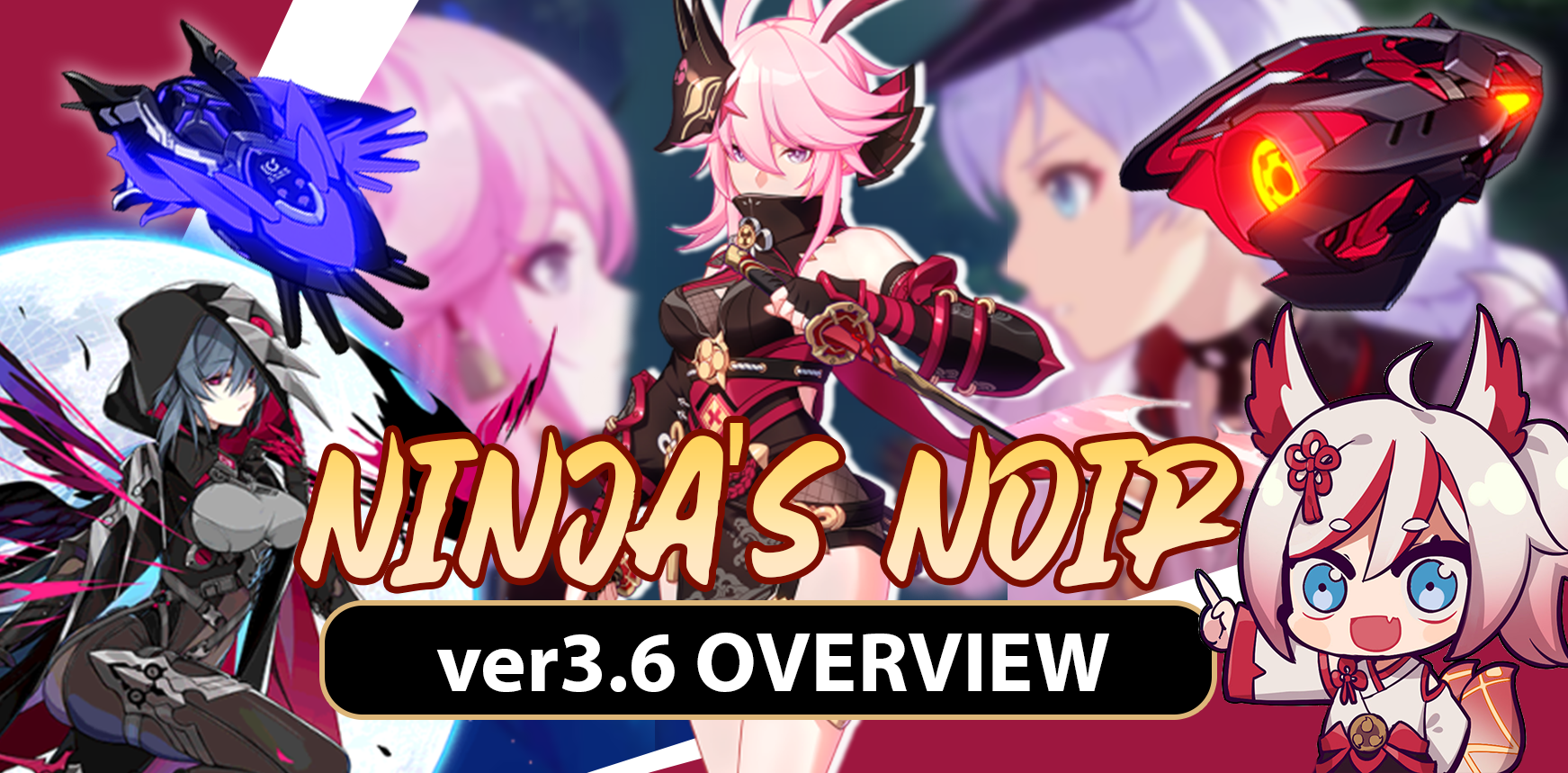 Hi captains~ We meet again in another patch overview! Yay!


This guide will give a glance on most of the contents in version 3.6 - Ninja's Noir. Detailed guide on new valkyrie and equipments will be covered by other amazing guide creators!
Click these links to jump into each subtopic:
New Valkyrie > Equipment > Battle Pass > Costume > Sanka Saga > Chapter 14 > New Divine Key > Armada Sim Battle > New Supplies > Gameplay Changes > Shop Update > Dirac Sea / Q-Singularis > Memorial Arena
Right, let's get started~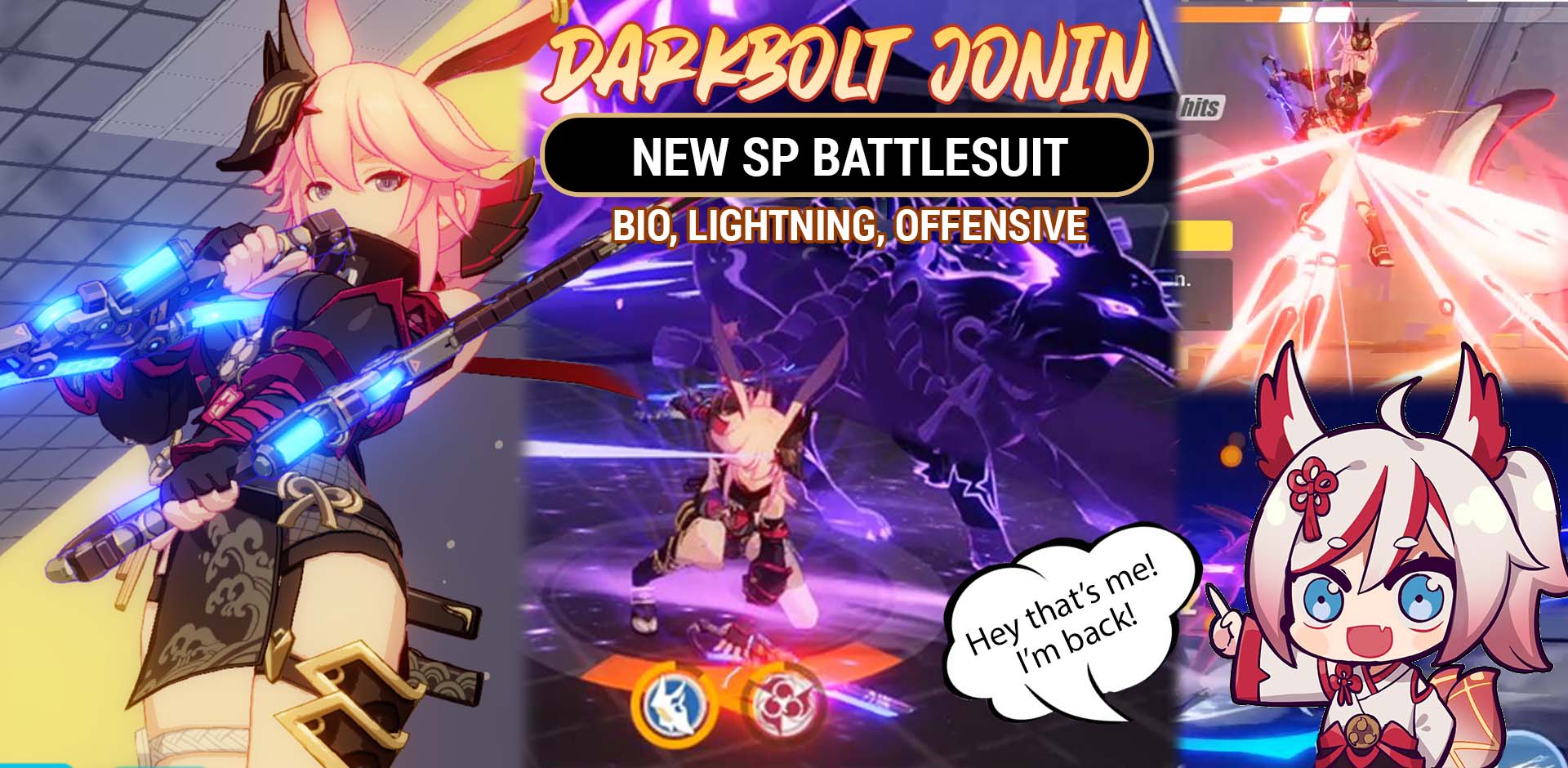 Darkbolt Jonin (DJ) is the new A-rank, BIO SP battlesuit of Yae "Kasumi" Sakura. DJ Yae has a highly-mobile combat style - able to deal lethal Lightning DMG on any enemy on the battlefield. She can consume her special meter Zakti to unleash deadly slashes! Her Ultimate summons Rakshamaru to deal AOE Lightning DMG, paralyze and apply conductive on enemies. Shocking!

SP Battlesuit

DJ Yae is the first new SP battlesuit, which has these special properties:
Unlock A : 40 , A→S:60 , S→SS:200 , SS→SSS:400
CARD CONVERSION: Duplicate DJ character card gives

30 fragments

, similar to base A-rank Awakening characters.
Where to get DJ Fragments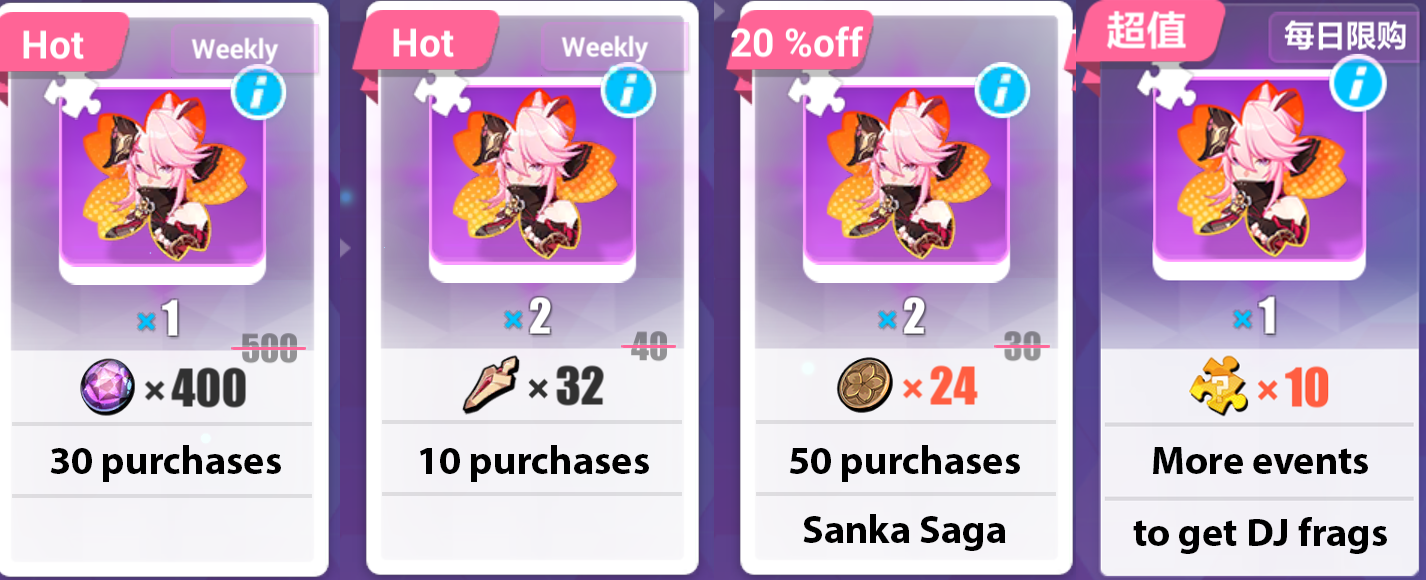 You can get DJ Yae fragments from Asterite Shop, Battle Arsenal, event missions and event shops. If you complete all events and don't miss any purchase, you can upgrade DJ to SS-rank by the end of v3.6 There will also be a special Darkbolt Jonin Supply to quicken your farming.
Other Valkyrie Adjustment
Stygian Nymph (SN) bugs are now fixed
Flame Sakitama (FS) basic attack follow-up also ignites now.
Leader skill that requires three types now work properly
Oher minor fixes.
Ishikawa Goemon [Lightning, Offensive]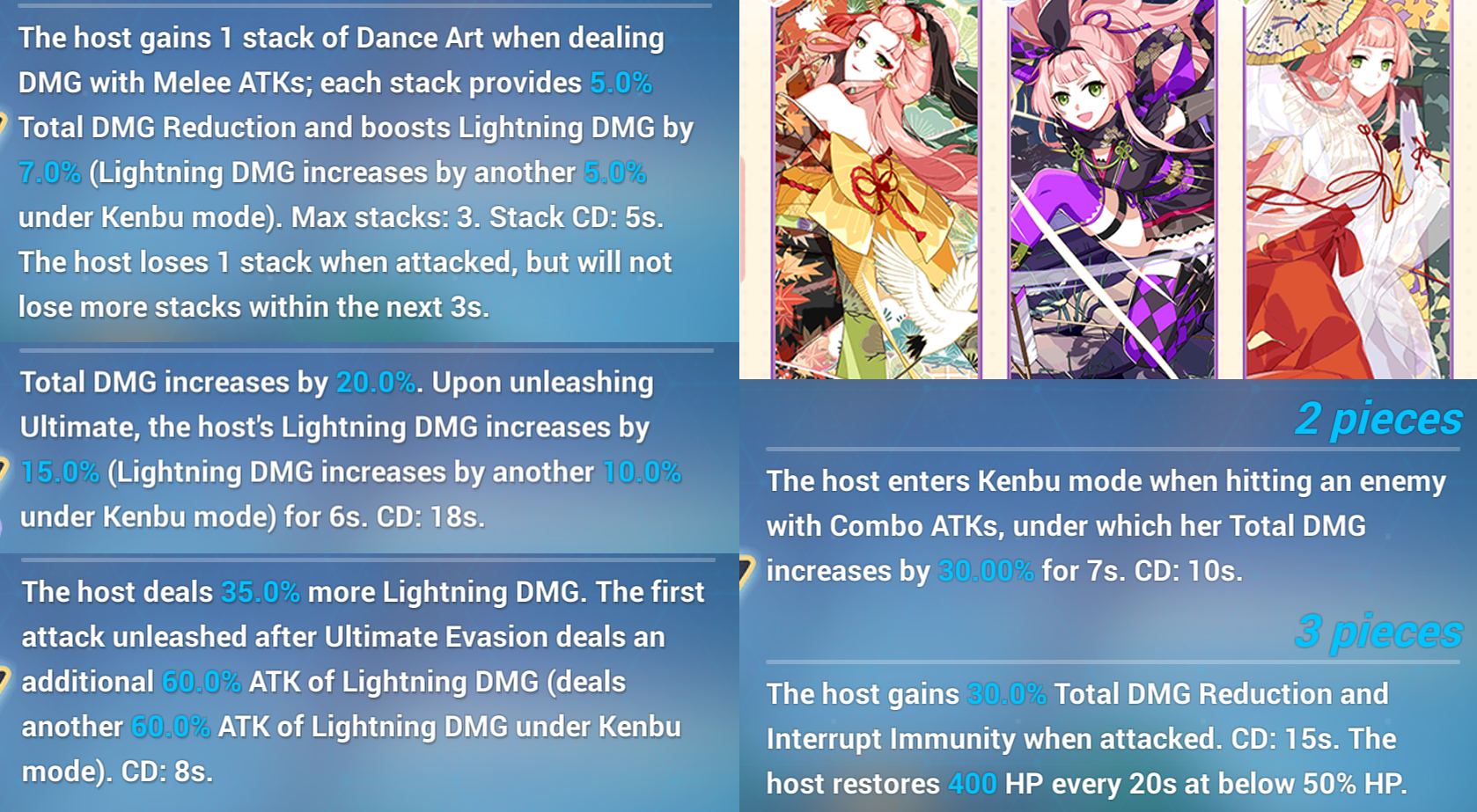 Isihikawa Goemon is a very powerful lightning set. Recommended for lightning valks with Combo ATK to trigger Kenbu Mode, for example - DJ Yae, Shadow Knight (SK), Hawk of the Fog (HF) and Lightning Empress (LE). There will be a special Ishikawa Goemon Supply that guarantees you to get full Goemon set in 90 pulls maximum!
Heavy PRI-ARM - Star Destroyer 19C-X [Physical, Offensive]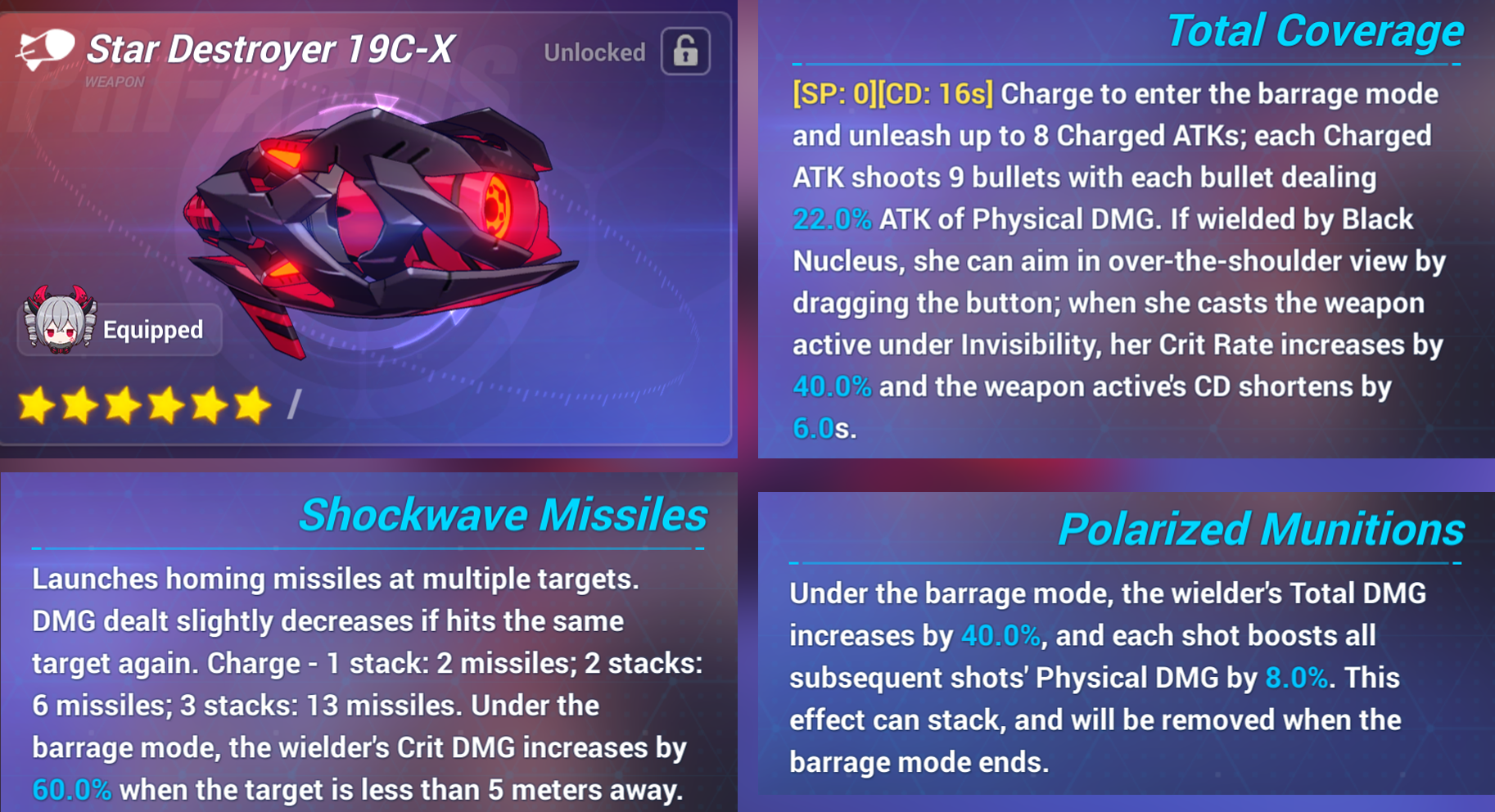 Star Destroyer 19C-X is the PRI-ARM breakthrough of Star Destroyer 19C. Active skill fires volleys of powerful bullets. This skill counts as Charged ATK, so it will be buffed from stigmatas or skills that boost Basic / Charged ATK such as Schrodinger T, Kafka and much more!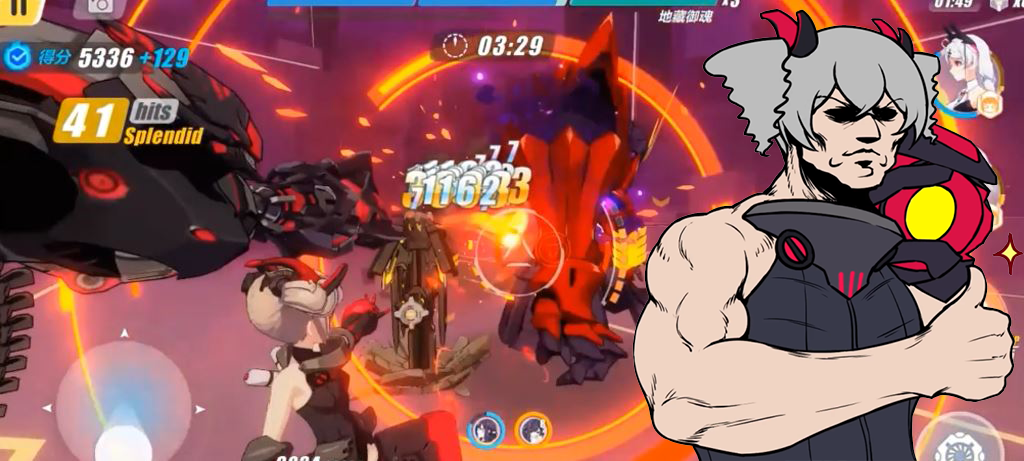 Also, when equipped on Black Nucleus (BN), she will enter a cool over-the-shoulder view to continuously fire barrages. So cool!

Fists PRI-ARM - Nuada's Revenge [Lightning, Offensive]​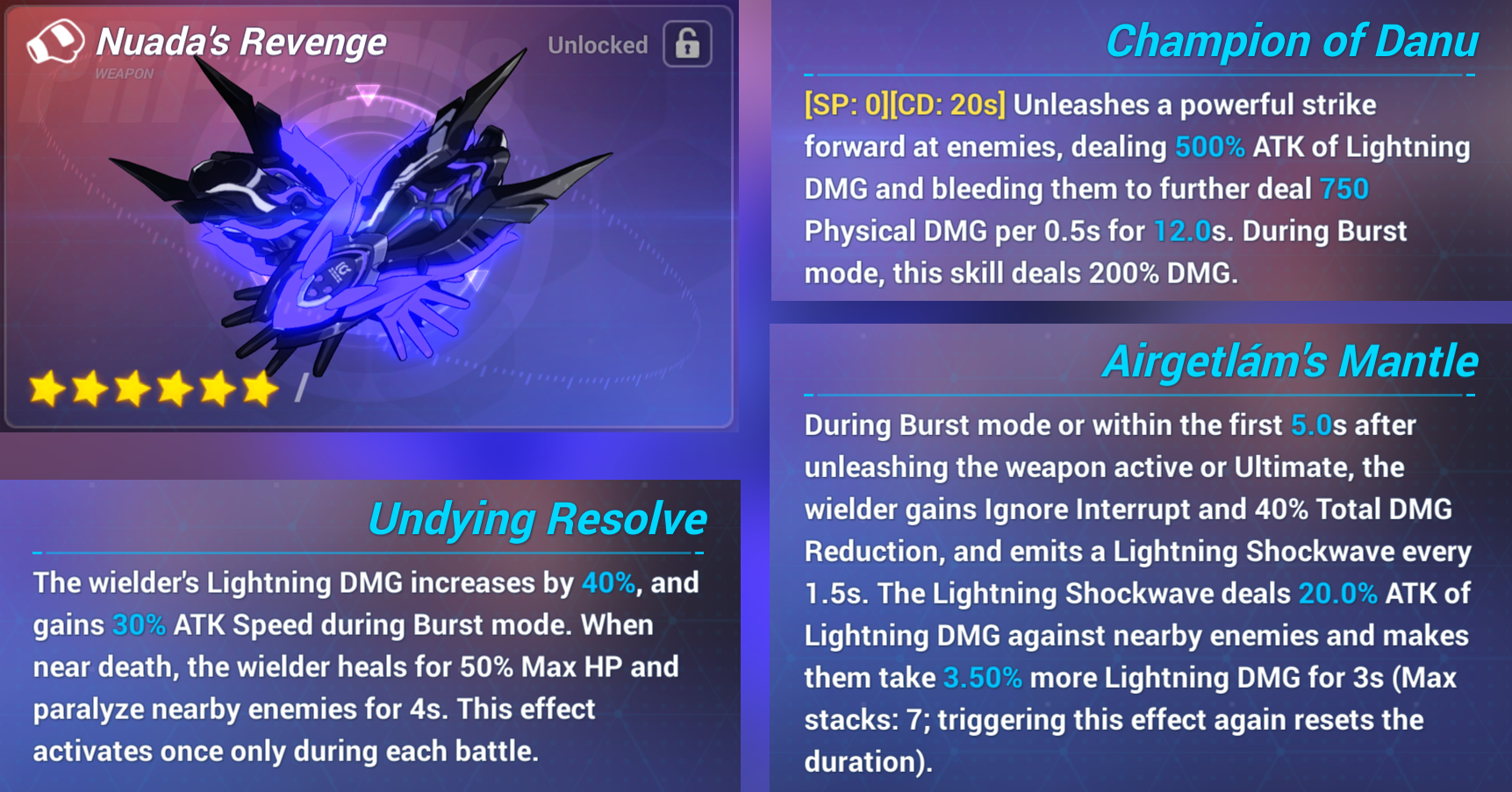 Nuada is no longer griefing - Nuada is now seeking revenge.
Nuada's Revenge is the PRI-ARM breakthrough of Nuada's Grief. It is a powerful lightning weapon made for SK, giving her everything she needs - DMG boost, bleed, ATK speed, increased Lightning DMG taken and survivability.
Currently it is the only PR-ARM with no Valkyrie-exclusive skill, so HF can also benefit from this weapon.

Exchange Shop
Skoll and Hati, Super-☆ Sonata, Tranquil Arias and Gustav Klimt added to Exchange Shop.
Bounty Mark
Star Destroyer 19C and Pledge of Sakura added to Bounty Mark. Try to craft both of them - 19C to unlock the ability to craft 19C-X, and Pledge of Sakura to unlock the new Divine Key shrine slot - Key of Binding.
Other Changes
You can now own three of the same PRI-ARMs. You can craft one MAG-Typhoon for DJ, one for LE and one for awakened LE. (Don't actually do this, save your PRI-ARM materials.)
Might of An-Utu active now applies ignite. At max upgrade, it will deal 50 Fire DMG per 0.5s for 3/5/9 seconds at 0/1/2 charge(s).
Seven Deadly Sin stigmatas will now use 30 SS Imaginons for crafting.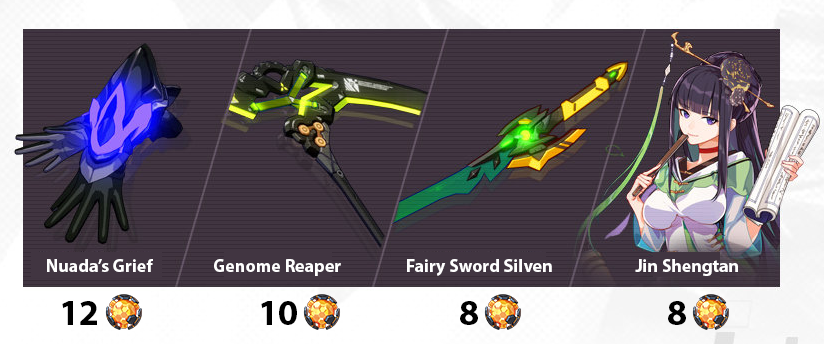 V3.6 Battle Pass adds these new gears to Elite Works. I recommend getting Nuada's Grief to unlock the ability to craft Nuada's Revenge, and Jin Shengtan for strong elemental support.
​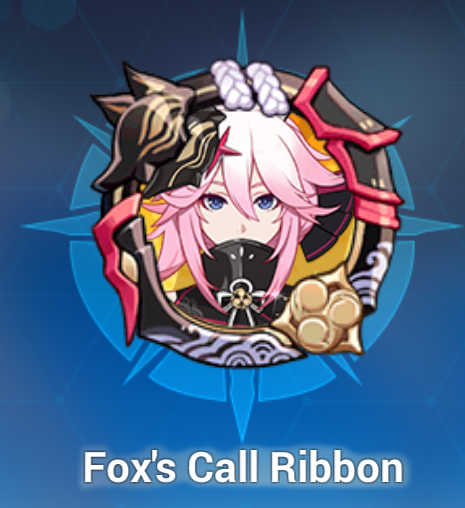 Knight BP owners can get Rare Outfit Option again, while Paladin BP owners can get this awesome DJ-inspired Fox's Call Ribbon frame. Wow!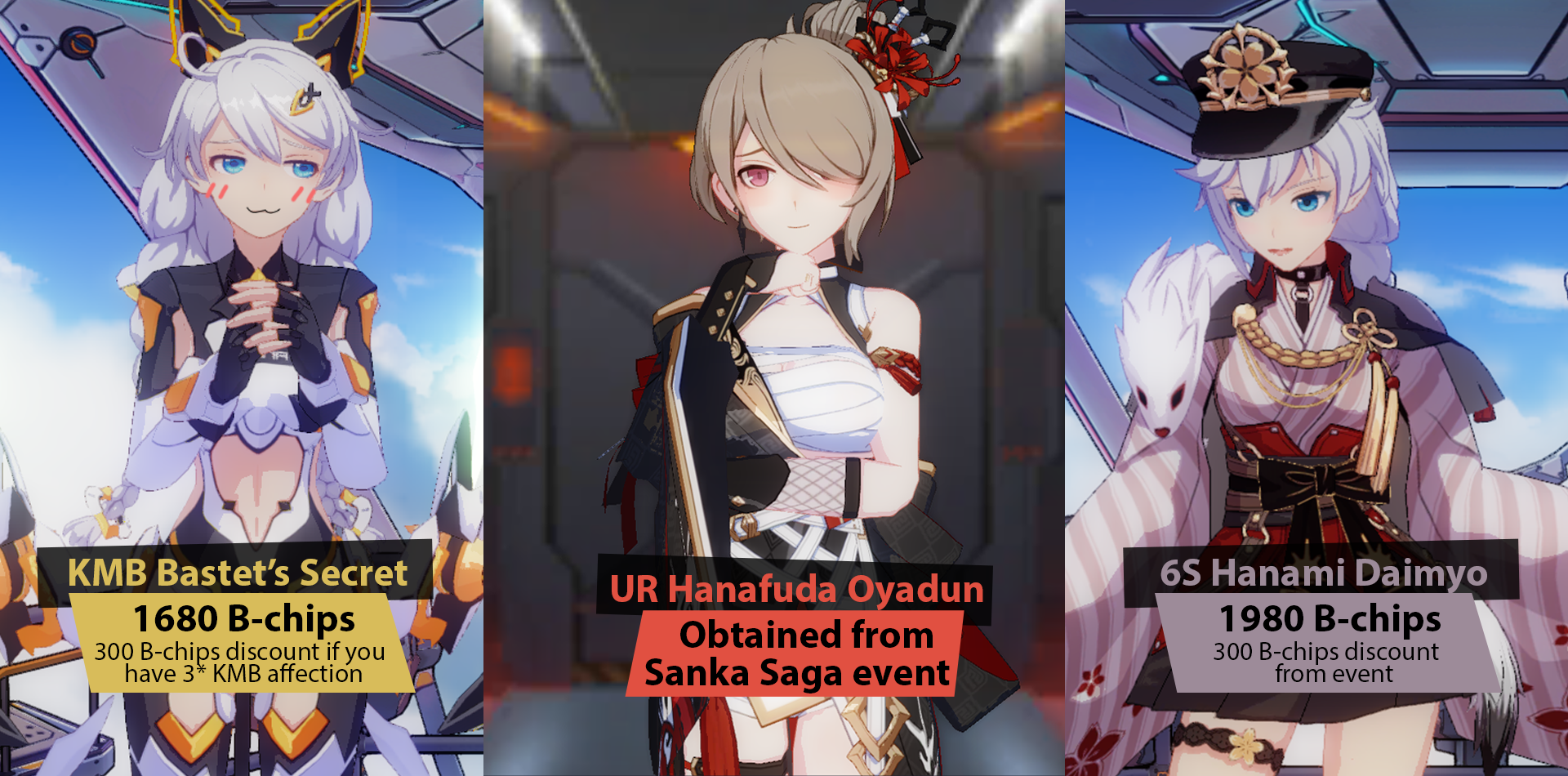 These are all the new costumes added in v3.6. Kiana is so cute nya, Kallen looks so elegant and Rita is so hot! Kya~
On top of their gourgeous design, Baste's Secret and Hanami Daimyo both have cool new effects for some skills, while Hanafuda Oyadun gives Umbral Rose(UR)'s visual effect a bloody red recolour! Woah!

Hundreds of years have passed since the bittersweet legend of Yae Sakura and Kallen Kaslana. Now, a new ninja legend is born.
As Kasumi, you must investigate and uncover the secrets of Yae Machi village, with the help of Ferryman - a mysterious yet familiar person. As you progress in this event, you will learn the truth of Kasumi's relationship with Sakura.
Rewards DJ fragments, Hanafuda Oyadun outfit for Umbral Rose, Advanced Skill Materials and much more.
​

This event will also feature a new Divinity lobby with cool mini-games. So cute!
Chapter 14 - Feel the Darkness
In order to stop World Serpent, Kiana and Rita put their differences aside and join forces. Darkness is spreading... Can they return the light to this dying city? Raiden Mei will also make a fateful return! Yay!


Participate in the limited-time event to get these rewards - 4* Raven stigmata, Honkai Shard, Imaginons, Asterites and much more!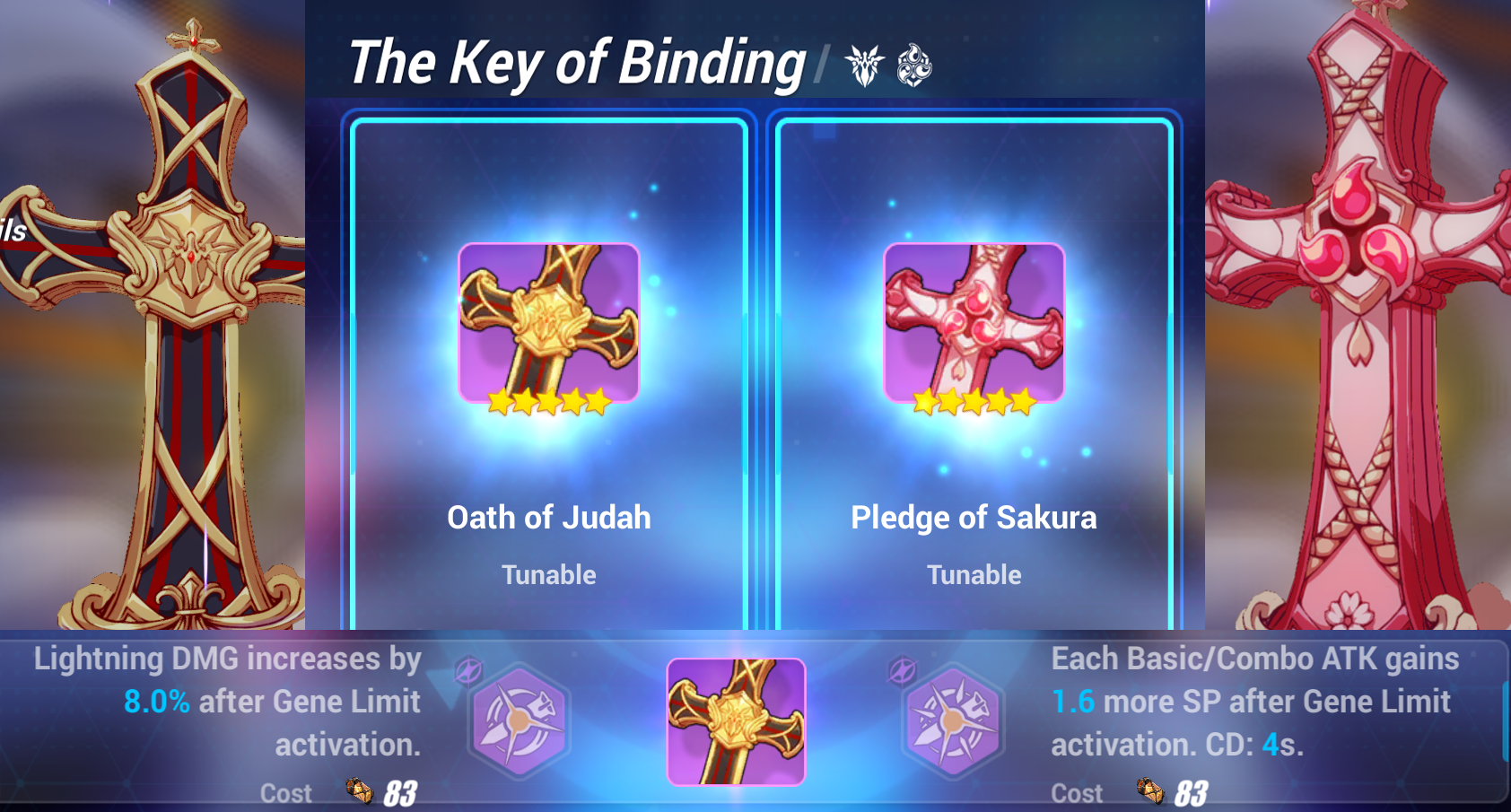 New Divine Key - The Key of Binding has been added. You must tune Oath of Judah or Pledge of Sakura to unlock Key of Binding. Then, you can upgrade Attribute and Special Skills to get global stat boost and Gene Limit. Tuning both weapons will allow you to get additional global +10 ATK!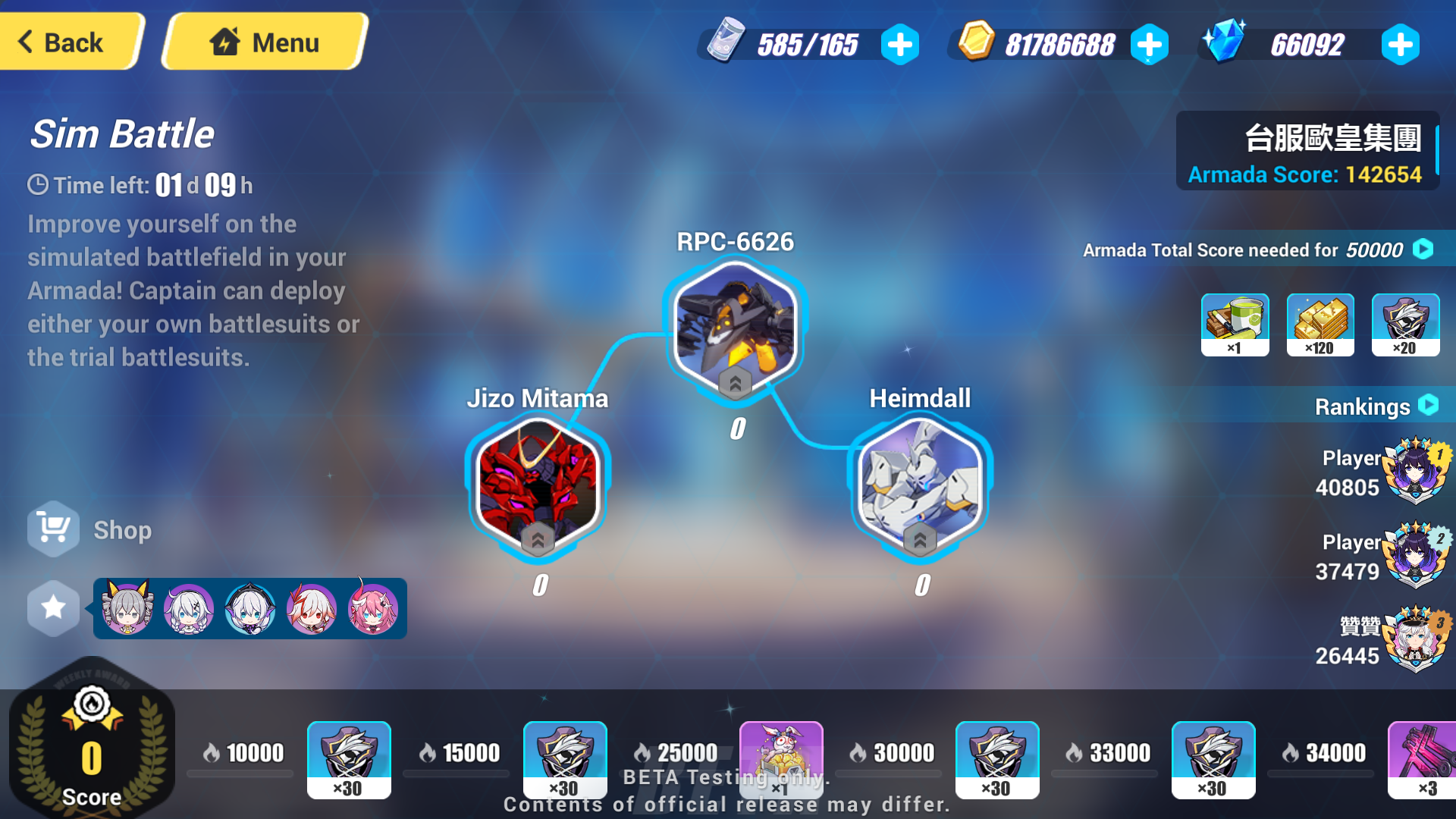 Sim Battle is a new boss attack mode for the whole Armada! Each round, you can fight three bosses using Valkyries prepared by Ai-chan or using your own Valkyries. There are rewards for invidual score and total armada score, including Ranger Creds, Gold and Advanced Skill Materials. There are two rounds of this mode every week (Mon - Wed, Fri-Sun).

Everyone will get additional 25-pulls guaranteed S-rank counter for Dorm Supply.
Note: Unconfirmed for Global / SEA. In CN, this was the compensation for a Dorm Supply bug.
Dorm Equipment Supply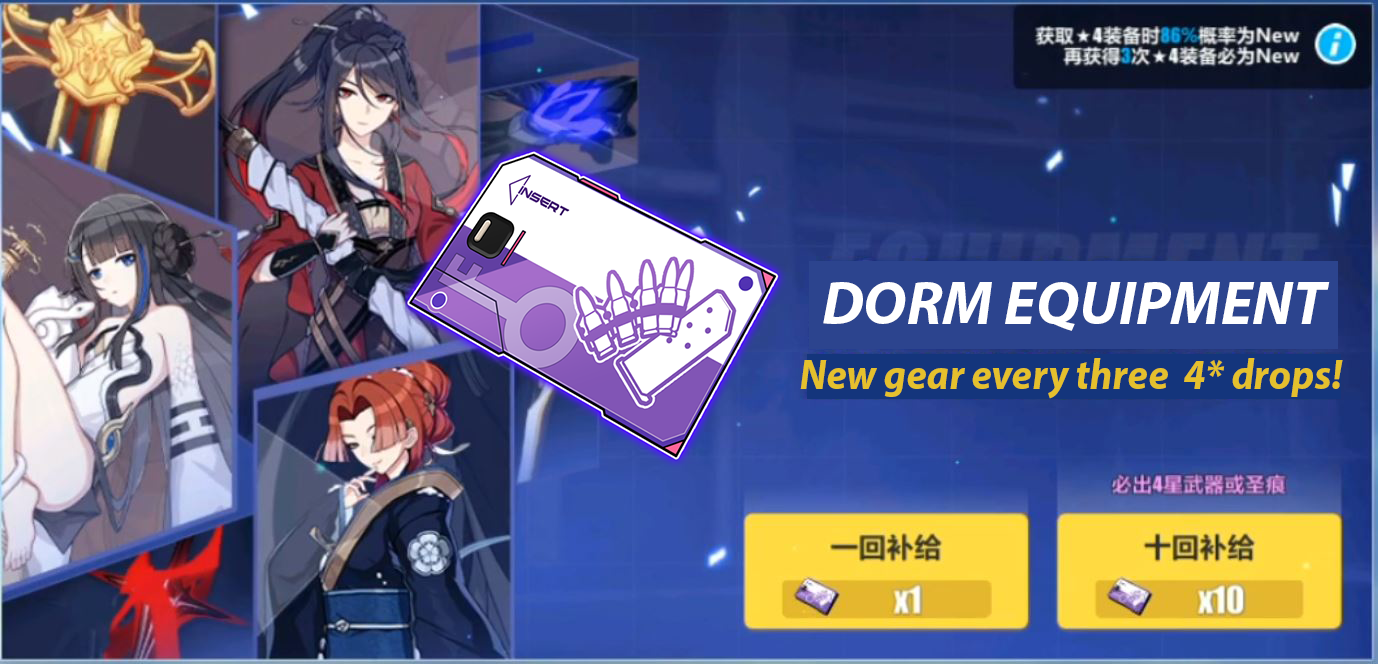 Dorm Equipment Supply is a new equipment supply with greatly increased droprate for NEW weapon or stigmata. It will be available as event in v3.6, and will permanently replace Standard Equipment Supply in v3.7.
Costs 200 crystals or Dorm Equipment Supply card
4* equipment drop has 40% chance to be a NEW equipment
Guarantees at least one 4* equipment within ten pulls
For three consecutive 4* equipment drops, one is guaranteed to be NEW!
NEW = not unlocked in album
Available Equipment: ​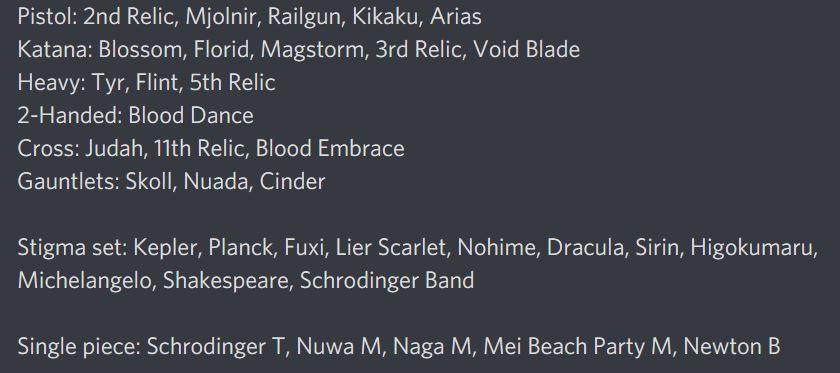 Additional notes:
All Standard Equipment Supply pulls in v3.5 - v3.6 using crystals will get 80 crystal refund in v3.7.
The equipment pool will grow as more valkyries join Dorm Squad.
In v3.7, Herrscher of the Void (Hov), Luna Kindred (LK) and Kriegsmesser will join Dorm Squad. They will be included in Dorm Supply, and their gears will be added to Dorm Equipment Supply.
Darkbolt Jonin Supply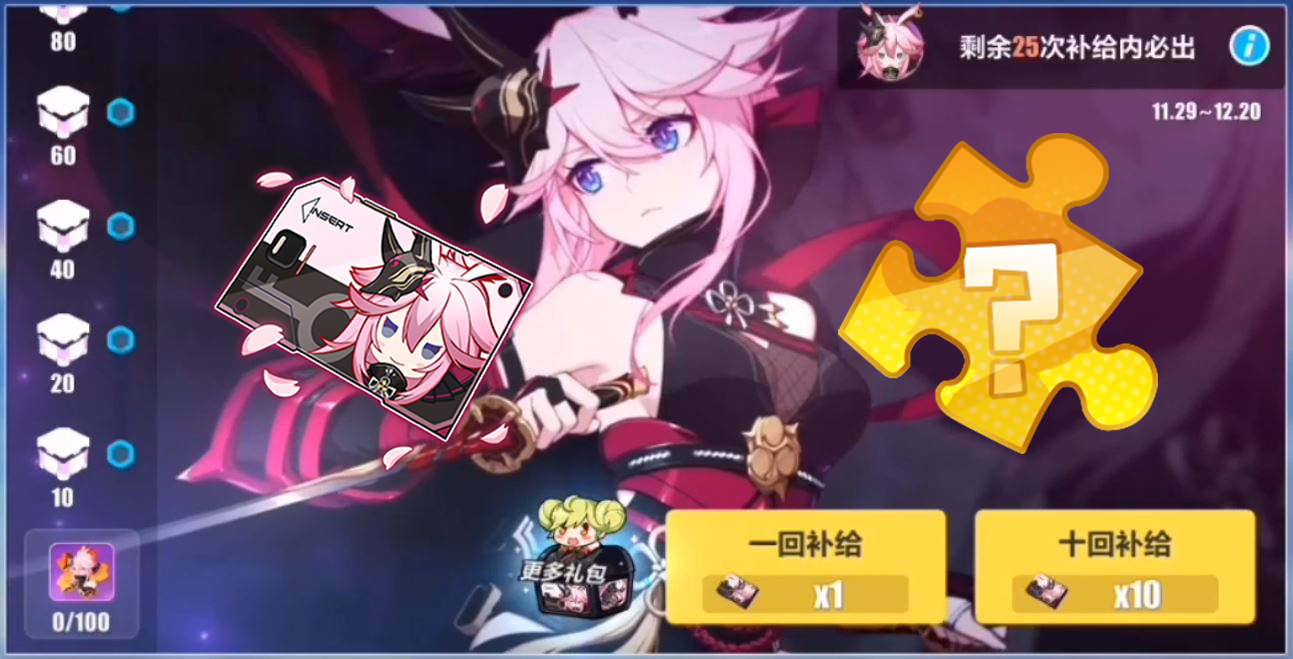 This special supply consists of all A-rank valkyries, with DJ Yae having increased droprate.
Costs 120 crystals or Darkbolt Jonin Supply card
Ten pull guarantees DJ Yae card or a random A-rank valkyrie card
Guaranteed to get a DJ card in 25 pulls. This counter resets everytime you get a DJ card.
You get 50

Blank Fragment

every time you get a character card, or 25 Blank Fragments everytime you get a character frag. Blank Fragments can be exchanged for any A-rank character fragment - including DJ.
100 Maximum pulls. When you reach certain pull counts, you will receive additional DJ fragments, up to 100 fragments.
Ishikawa Goemon Special Supply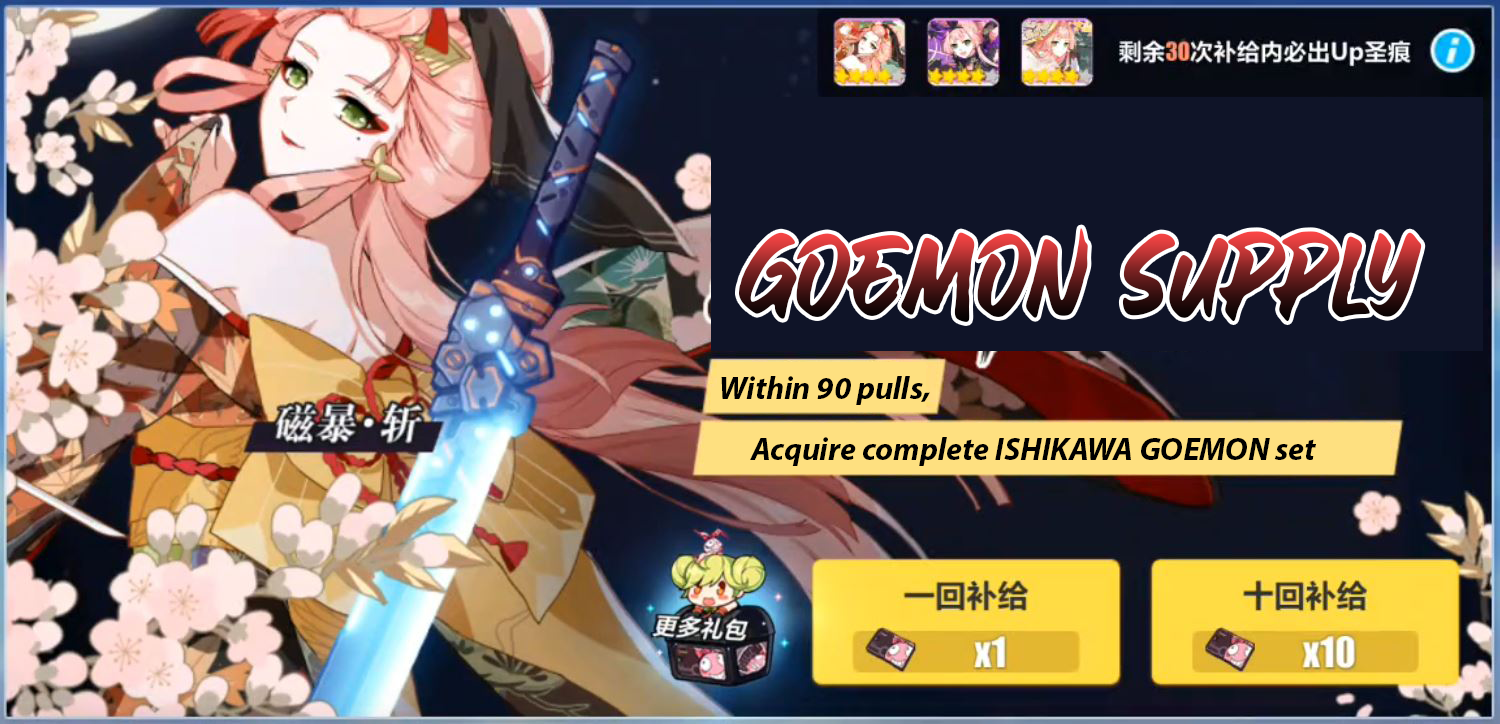 This is a special equipment supply featuring Magstorm and Ishikawa Goemon set.
Costs 280 crystal or Focused Supply Card.
Guarantees at least one 4* equipment within ten pulls.
You are guaranteed to get NEW Goemon piece within 30 pulls, so you can get full Goemon set with 90 pulls, at worst. This counter resets everytime you get a NEW Goemon piece.
Goemon will enter normal Focused Supply afterwards.
Available equipment:
Weapon: Magstorm UP, Kikaku, Osahoko, Raikiri, Nuada, Genome, Judah
Stigma: Goemon UP, Monet, Nagamitsu, Caravaggio, Jin Shengtan
GAMEPLAY CHANGES
Ignite Trauma Adjustment
Some adjustments are made regarding ignite trauma.
1- Ignite from skills and equipment are now categorised into four levels of intensity - filling 3/5/10/18 points of ignite trauma.
2- Argent Knight: Artemis ignite trauma gauge reduced from 40 to 30.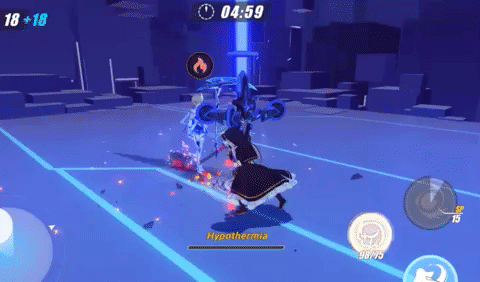 ​​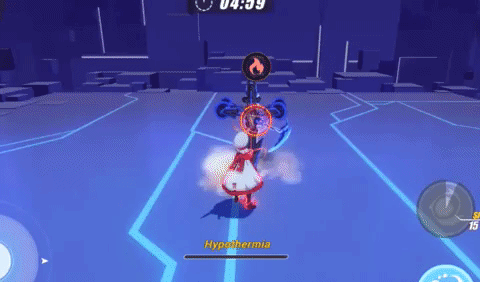 Ranger's Cross filling ignite meter. Left - v3.5, Right - v3.6
3- Two weapons have been heavily affected by this change - Ranger's Cross and Devourer. Ai-chan will compensate by providing two Extractor Pods that can be used to extract ONLY these two weapons.​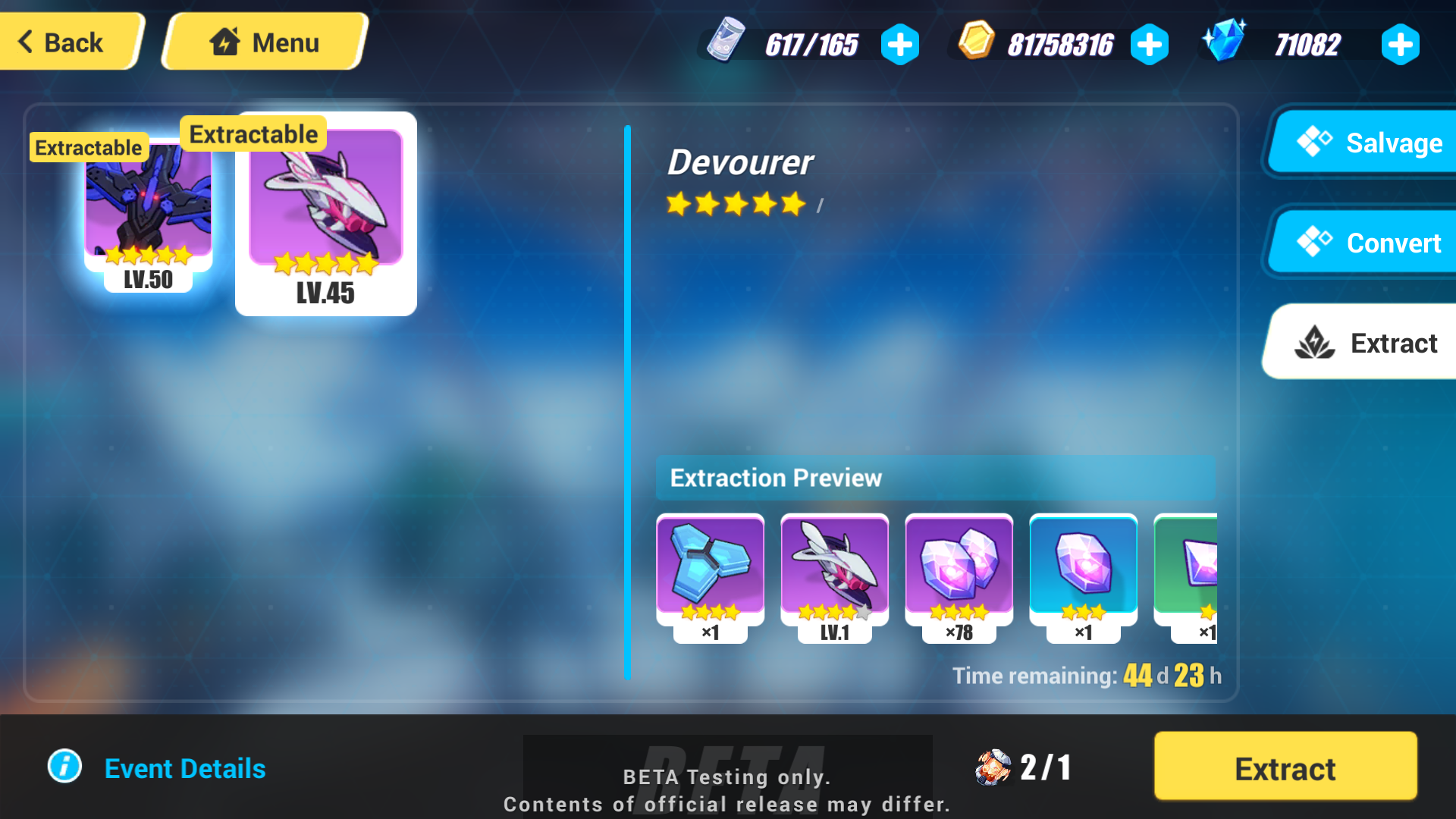 New Drift World Stages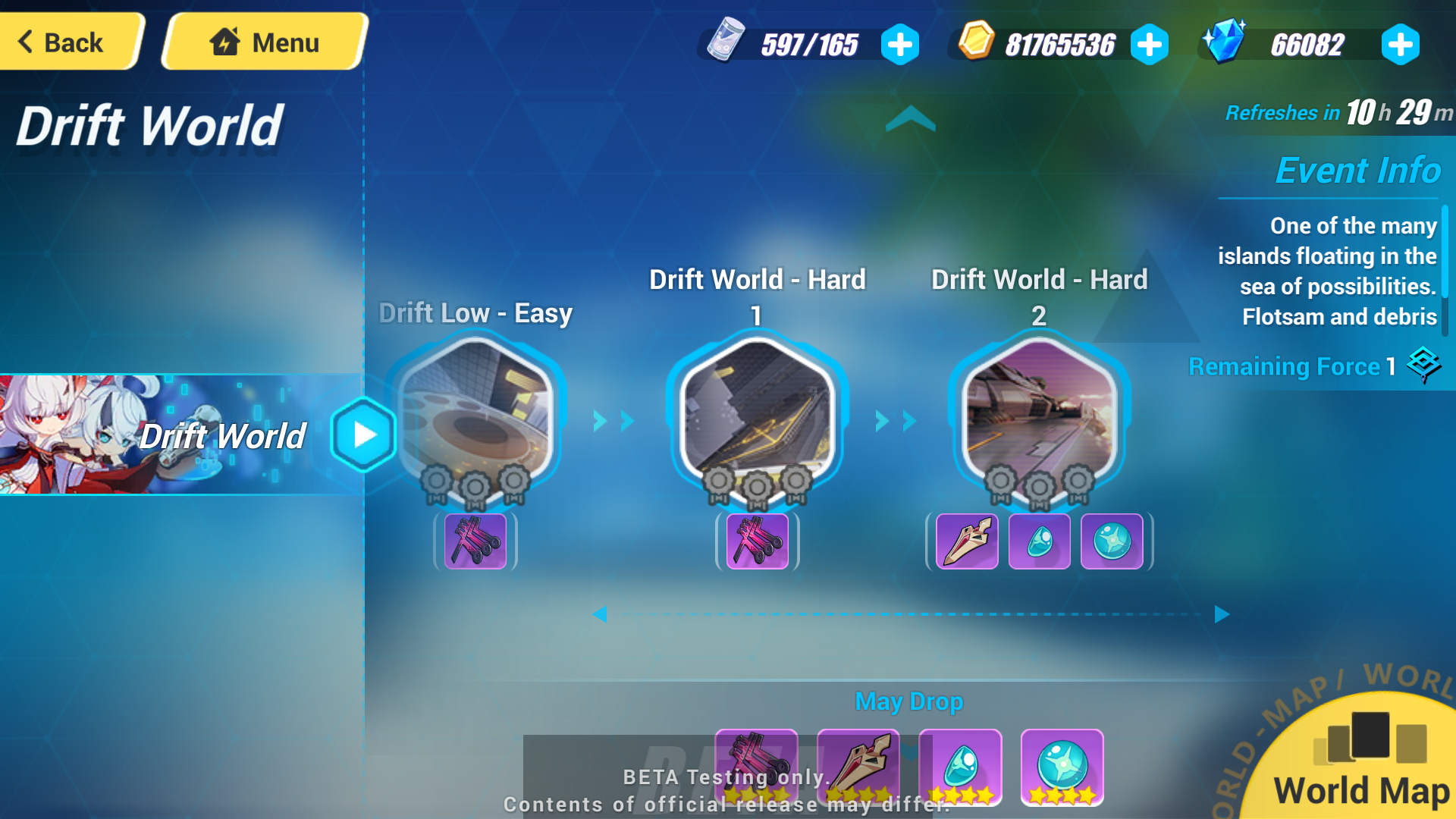 A lot of Advance Skill Materials will be used from this version onwards. Therefore, two new Drift World stages that drop Advance Skill Materials are opened.
Drift Low - Easy opens to LV50+ captains. Drops two Advance Skill Materials.
Drift World - Hard 1 opens to LV80+ captains. Drops three Advance Skill Materials.
Original Drift World stage renamed to Drift World - Hard 2.

Swallowtail Phantasm (SP) added to Witch's Corridor.
LTO: You can exchange 1000 Witch Orb for 1800 Asterites.
Witness of Blacksun and Darkmoon will be removed in v3.7. In v3.6, there will be LTO event to echange 10 Blacksun for 1 SS Imaginon. They will be automatically converted in v3.7
Seven Sin Stigmatas that used Blacksun now use 30 SS imaginons to craft.
You can exchange 30 Normal Crystal Core for 10 Rare Crystal Core, and vice versa.
DIRAC SEA / Q-SINGULARIS
Abyss Reward Update​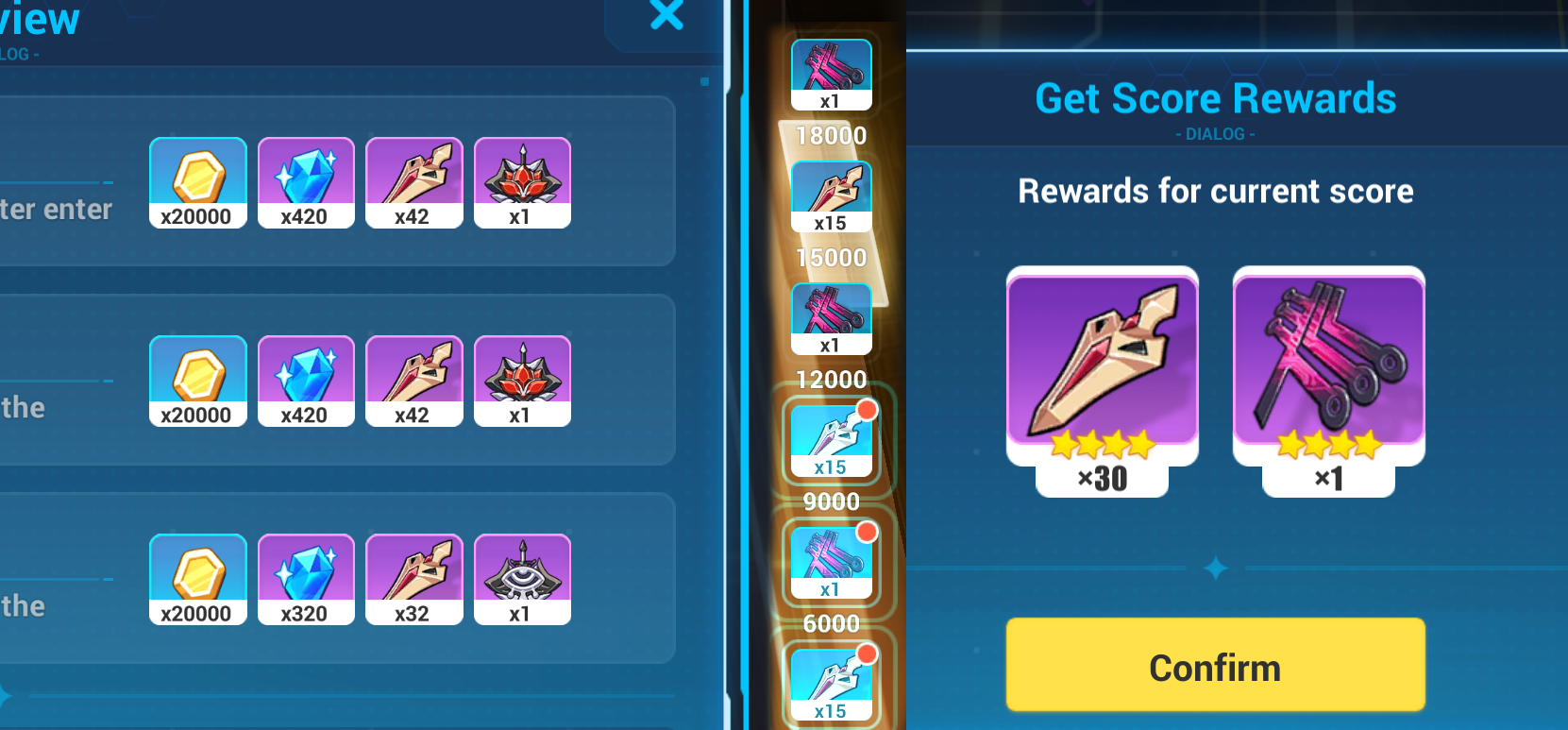 Abyss rewards Witness of Blacksun have been changed to Gold Pins and Advance Skill Materials.
Only Dirac Sea Opens in v3.6 (Unconfirmed)

In CN server, only Dirac Sea is available during v3.6. This was the result of a major Evadion exploit in Q-Singularis during v3.5. Ai-chan decided to punish everyone who abused it and decided to close Q-Singularis until further notice.
This is unconfirmed for Global / SEA server.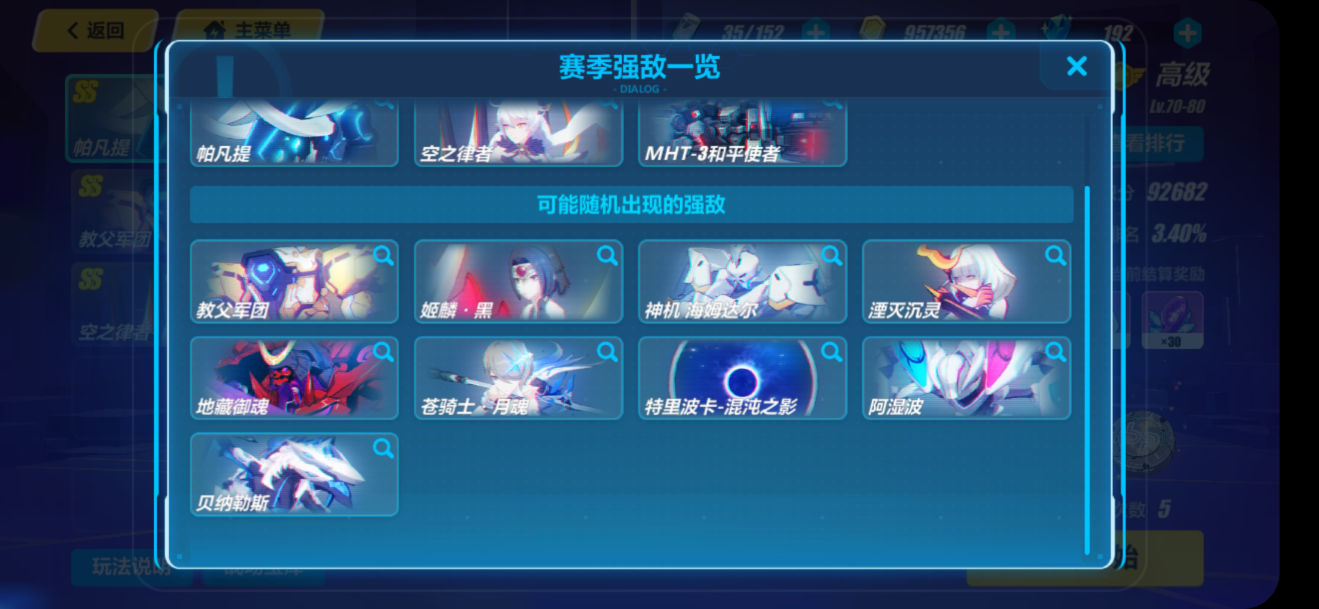 CONCLUSION
There are other stuff not mentioned such as new emojis in chat - you have to play v3.6 yourself to see all the new stuff! Note that some info are based on Beta and CN server, so changes might happen in SEA / Global version. If you would like to know more about v3.6 or future content, you can contact me on Discord - Marisa#4065.
Finally, I would like to thank Ai-chan team for giving me the opportunity to play v3.5 Beta and making this guide possible. Hopefully, we'll meet again in another guide.
BYE~